Laraque & NHLPA Step Up To Help Haiti
Veteran forward spearheading NHLPA relief initiative in concert with World Vision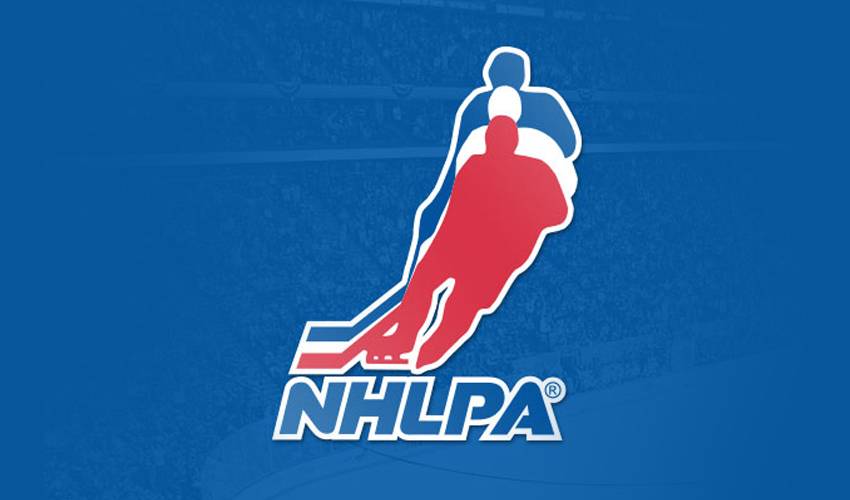 When Haiti was hit by a devastating earthquake on January 12, Georges Laraque decided to do what he has always done throughout his hockey career – he stepped up for others.
Known as one of the NHL's most feared enforcers, the man who stands 6'3" and tips the scales at 250 pounds, a player who has dropped the gloves with some of the game's toughest, was humbled at what he saw on his television set.

A massive 7.0-magnitude earthquake had struck the Caribbean nation, the birthplace of Laraque's parents. The extent of the devastation was unfathomable, thousands of people dead, with many more in desperate need of help.
"I couldn't believe what I was seeing," said Laraque, who had been visiting kids at a local area hospital in Montreal with his teammates just hours before the quake struck. "There are so many emotions that went through my mind. Your heart breaks for the people of Haiti. And at the same time, you sit back and think about how lucky you are to live in a country like Canada.
"All the relatives on my dad's side are okay," Laraque added. "On my mom's side, we still don't know about everyone."
Laraque, who has been involved in numerous charitable endeavours over the years, felt he had to do his part to help. He then reached out to the NHLPA to help assist him with his plan.
"I knew right away that I had to do something," recalled Laraque. "There was absolutely no doubt in my mind. I have always had a good relationship with the NHLPA so I called them and asked for their assistance. They were willing to help right away which didn't surprise me at all. When you have a good relationship with people, you know you can always count on them."
The NHLPA is donating $100,000 to the relief effort through World Vision. The funds will go to the Hockey for Haiti project to help provide essential medical and healthcare in Haiti's capital of Port au Prince.
Laraque, drafted 31st overall by Edmonton in 1995, felt it was the best use of the funds.
"There are so many people in need, but when I saw a hospital in ruins, I just felt it would be a good idea to help rebuild it to take care of people who desperately need medical care."
In order to raise even more funds and encourage fan interaction in this initiative, the NHLPA will be hosting an online auction through their website, www.nhlpa.com, which will feature which will feature unique memorabilia donated by the NHLPA and their members.
The auction, which is expected to last more than a month, will feature such unique items as Winter Classic jerseys worn by stars such as Pavel Datsyuk, Patrice Bergeron, Chris Pronger and Brent Seabrook. Other items include autographed Sidney Crosby and Alex Ovechkin jerseys, sticks by Scott Gomez and Andrei Markov of the Montreal Canadiens as well as many framed autographed photographs. One-of-a-kind memorabilia items will be added throughout the auction, and the website will also encourage and enable fans, and players, to make a financial contribution directly to the World Vision Hockey for Haiti project
"The NHLPA, together with Georges Laraque, is proud to support the players' efforts to help rebuild Haiti through an important partnership with World Vision," said Devin Smith, Chairman of NHLPA Goals & Dreams. "The recent earthquake in Haiti has affected Georges personally, and the tragedy itself has touched us all. We believe that we can work together toward a common goal of building Haiti's capacity to deliver essential medical and healthcare, thanks to the commitment and compassion of NHL players and fans."
For Laraque, seeing NHLPA members, hockey fans and the rest of the world unite to lend their support to the people of Haiti is deeply moving.
Yet Laraque admits he didn't expect the huge response from the fans in Montreal at the Habs first home game following the earthquake.
"It was unreal," said the forward, who has suited up for Edmonton, Pittsburgh, Phoenix and Montreal over his nearly 700-game NHL career. "We did a fundraiser with the fans (two dates raised $59,553) and it was very emotional for me to see their reaction."
Although he continues to receive kudos for his Haitian initiative, don't expect Laraque to pat himself on the back.
"I believe that God has given me a great opportunity to play the game I love. As someone who can help make a difference, I see it as my duty t do what I can."