Laraque & Hamhuis Prepare for Haiti
NHLPA members traveling to Caribbean nation in support of 'Hockey for Haiti' initiative.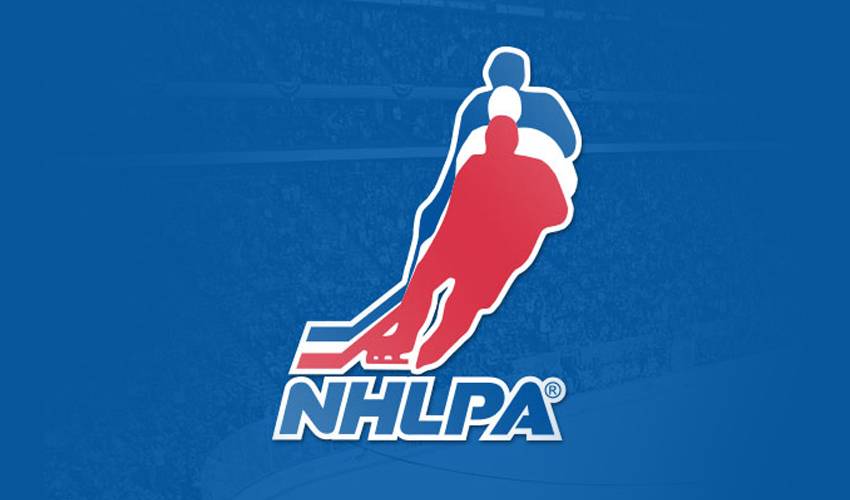 Georges Laraque and Dan Hamhuis have been on plenty of road trips during their respective hockey careers, but none have ever had the significance of this.
They've played nearly 1,200 regular season games combined at the NHL level, two NHLPA members who have earned a reputation as key contributors both on and off the ice.
And although their playing styles are distinctly different, Laraque, one of hockey's toughest enforcers, and Hamhuis, one of the sport's most versatile defencmen, are both on the same page when it comes to helping the people of Haiti.
When Haiti was struck by a massive earthquake on January 12, Laraque wasted little time in stepping up to lend his time and efforts to supporting the devastated country, calling on the National Hockey Leagues Players' Association (NHLPA) for their support.
"To me, this is what life is all about," said Laraque. "It's about people coming together to help those who are in need. It's unbelievable what the NHLPA has done. They know what is going on in the world and they know this initiative is very important."
The massive 7.0-magnitude earthquake that struck the Caribbean nation, the birthplace of Laraque's parents, left thousands dead and many more in desperate need of help. The quake, the most devastating to hit in 200 years, has affected roughly three million men, women and children.
"I was born here, but my parents were born in Haiti. I can't imagine how my life would have turned out if I was born there," pondered Laraque. "All it does is make me feel so fortunate and so lucky to have the life I have. When I go there and I see how these people suffer, I will be thinking that it easily could have been me."
The NHLPA, World Vision Canada and Laraque teamed up in early 2010 to create "Hockey for Haiti," an initiative that is headlined by their support of Grace Children's Hospital, in Port-au-Prince.
To launch the players' relief support for Haiti, the NHLPA Goals & Dreams fund pledged an initial donation of $100,000 to Hockey for Haiti, through World Vision.
Laraque and Hamhuis, along with Devin Smith, Chairman of the NHLPA Goals & Dreams, Jonathan Weatherdon, Director, Communications, NHLPA, Dr. John Yates, of Grace Children's Hospital and Isabelle Depelteau, World Vision Canada, will be in Haiti on Tuesday to make a significant announcement.
All will visit Grace Children's Hospital, Haiti's leading pediatric hospital for the treatment of tuberculosis, which was devastated by the earthquake. The hospital is now operating an outpatient clinic from tents in the yard.
There will also be an update on the NHLPA's online auction of 140 Olympic hockey jerseys worn by NHL players from 12 countries.
"When the call from the NHLPA went out asking if players would be interested in traveling to Haiti for this initiative, I jumped at the opportunity," said Hamhuis. "I've always wanted to visit a third-world country and to do it in this way, a chance to do a small part to help, makes it very special."
The Nashville blueliner, the 12th overall selection in the 2001 NHL Entry Draft, is amazed by the outpouring of support from the world community and his fellow players.
"To work with a great organization like World Vision Canada and to know that everyone is working to help kids, is very humbling," said Hamhuis. "The people of Haiti endured tough times even before the earthquake hit. It's nice to know that so many have reached out to help."
"I know this is going to memorable in a lot of ways," Hamhuis continued. "I've never met Georges before, but it's obvious he is a very caring person. That's what being a true professional is about. We might come from different places, but we share the same desire to want to help others."
Laraque agrees with Hamhuis' assessment, as he knows what kind of people hockey players are.
"Hockey players, they all care," said Laraque. "They are good people and they want to make a difference. I am so proud that Dan is coming to Haiti. It shows you the commitment players have. They know life is more than just hockey."
It goes without saying that this trip will be memorable for the group and, hopefully, life-changing for the people they will be helping. With Dan and Georges as the faces of the initiative, it shows once again the goodwill and charitable nature of the members of the NHLPA.