Subban, Laraque Visit Children's Hospital in Port Au Prince, Haiti
P.K. Subban and former NHL player Georges Laraque are spending two days visiting Grace Children's Hospital in Port au Prince to meet with patients and staff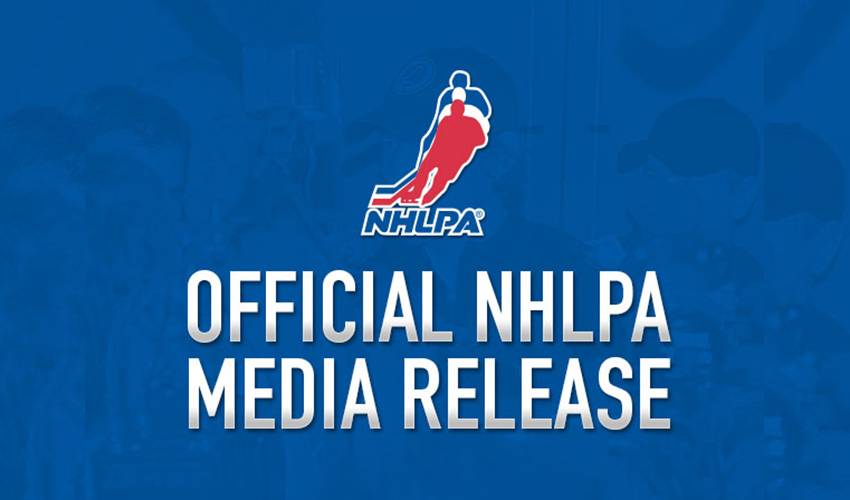 HOCKEY FOR HAITI: P.K. SUBBAN, GEORGES LARAQUE VISIT CHILDREN'S HOSPITAL IN PORT AU PRINCE
Port au Prince, HAITI, July 6, 2011– NHLPA member and Montreal Canadiens defenceman P.K. Subban and former NHL player Georges Laraque are spending two days visiting Grace Children's Hospital in Port au Prince to meet with patients and staff, and see the work that has been accomplished so far thanks to donations to Hockey for Haiti.
The puck dropped for Hockey for Haiti when Laraque, the National Hockey League Players' Association (NHLPA) and World Vision Canada teamed up after the January 2010 earthquake to raise funds to help rebuild the hospital. Together, they have raised more than $1.3 million to date.
The hospital is currently caring for up to 300 patients daily from temporary inpatient and outpatient facilities that have been constructed and equipped through the support of Hockey for Haiti. But there is still an urgent need to demolish the existing devastated buildings and build a new, permanent facility.
"It's great to see Haitian kids getting medical care thanks to the generosity of hockey fans in Canada. The determination of these kids and their families is really inspiring – they're fighting hard to survive," said Subban.
Operated by International Child Care, Grace Children's Hospital is recognized as one of Haiti's leading pediatric facilities for the treatment of HIV and tuberculosis. The hospital also provides essential health care to residents in surrounding neighbourhoods through mobile clinics and other community-based relief activities.
"It's important for me to keep returning to Haiti to monitor the hospital's reconstruction progress. With the transitional facilities now up and running, we're getting closer to laying a solid foundation for a new, permanent hospital," said Laraque, who first visited the hospital five months after the earthquake along with NHLPA member and Vancouver Canucks defenceman Dan Hamhuis, and representatives from the NHLPA and World Vision Canada.
"The health services at Grace Children's Hospital are even more critical since the earthquake," said Dave Toycen, president, World Vision Canada, who is currently in Haiti and is joining the players at the hospital. "Too many children suffering from tuberculosis have abandoned their treatment and care. This disease spreads through prolonged exposure in close quarters such as the tent camps where thousands of families are still living."
"The support of P.K. Subban and Georges Laraque helps keep Haiti in the hearts and minds of Canadians. We're very grateful for the ongoing commitment of the NHLPA and World Vision Canada to help us reach our goal to rebuild the hospital," said Dr. Rudolph Magloire, Grace Children's Hospital.
For more information or to make a donation to Hockey for Haiti visit www.worldvision.ca or www.nhlpa.com.