Players Deliver a Special Message
Landeskog, Clarkson & Pacioretty among NHLPA stars to lend their voice to the 2013 Special Hockey International Tournament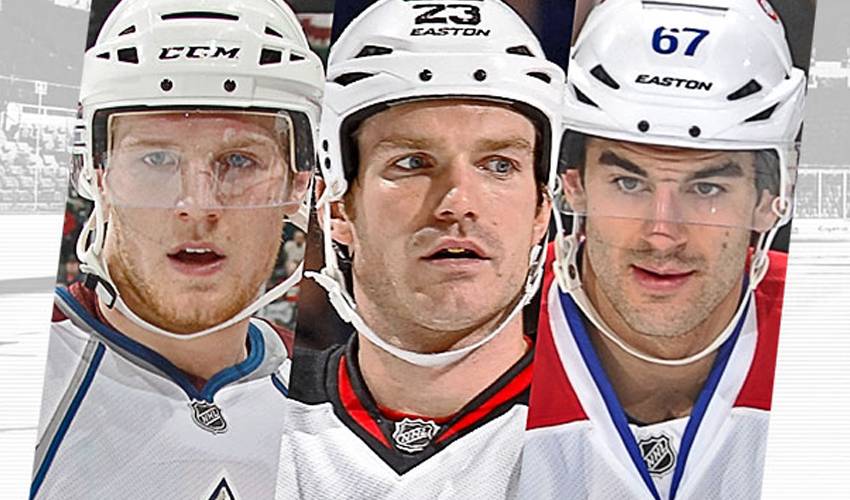 As the the 2013 Special Hockey International's annual tournament kicked-off recently in Kitchener, Ontario, all the friends, family and fans in attendance were treated to a special moment. Their attention was directed to the scoreboard at center ice where NHLPA members Gabriel Landeskog, Brad Boyes, David Clarkson, Dougie Hamilton, Max Pacioretty, Andrew Ference and Adam McQuaid all gave words of encouragement to the participating players in a special video put together by tournament organizers.
Click here to watch the Special Hockey International welcome video
The loudest cheer of the bunch was reserved for local favourite, and former Kitchener Ranger, Gabriel Landeskog. In his message, Landeskog shared his support for the tournament, congratulating the participants in the crowded rink and reminding them to "have fun and work hard."
Cam Linwood, a coach and tournament organizer, caught the reaction of many of the tournament's young players as they watched some of their NHL heroes address them. "Seeing these guys up on the big screen showed our players just how many fans they've got out there in the hockey community," he said following the tournament's opening ceremonies.
Each year, Special Hockey International brings together teams of developmentally challenged hockey players from North America and Europe for this three-day tournament, taking place in a different city annually. The 2013 edition continues to build on the tournament's tradition, with over 1,000 players from 60 clubs participating.
Visit Special Hockey International's website for more information on the organization and the tournament.