Wide World Of Sports Provides Copp With Big Assist
What did draining birdies, snagging line drives, and tossing tight spirals do for Andrew Copp's NHL career? A lot more than he could have ever imagined.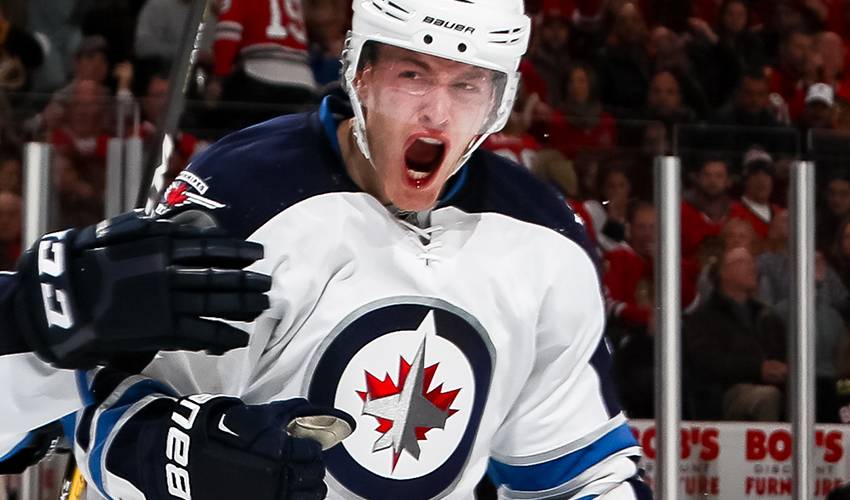 What did draining birdies, snagging line drives, tossing tight spirals, firing aces, sinking three-pointers and scissor kicks do for Andrew Copp's NHL career? A lot more than he could have ever imagined.
"Growing up from the time I was seven until I was fully focused on hockey at 18, I played every sport I could – soccer, baseball, football, basketball tennis, golf," said the Winnipeg Jets forward currently playing in his third full NHL season. "I think playing each one helped keep me fresh mentally because they are so different in so many ways. I never got burnt out. It wasn't just about being the best athlete possible. It was about understanding team dynamics, how you fit in and how you could excel. Each role was different, but there was always lessons to be learned."
Copp was certainly a good student of each game.
The son of a figure skating coach mom and a hockey coach dad, the Michigan native quickly became a standout on the ice. He also happened to be a major talent on the gridiron.
A record-setting high school quarterback in his home state who caught the attention of several Division 1 NCAA schools, Copp's football career came to a sudden halt after suffering a broken collarbone in his senior season, a year in which he still hadn't decided to pursue a hockey or football career.
"When that happened, I kind of knew that was probably the last play of my football career," he recalled.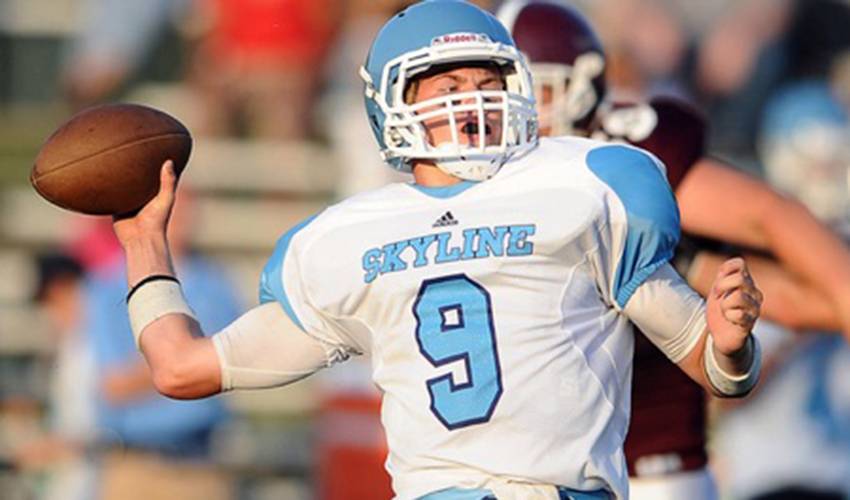 But it would be the start of something special hockey-wise for Copp, who went on to play at the University of Michigan. Taken by Winnipeg in the fourth round (No. 104) in the 2013 NHL Draft, he made his NHL debut when he suited up for the Jets for the final game of their 2014-15 season.
He netted an assist for his first NHL point, won 12 of 18 faceoffs and finished Winnipeg's 5-1 win versus Calgary with four shots and a plus-2 rating.
Copp, now almost 220 games into his NHL life, truly believes his past sporting experiences helped him get to hockey highest level.
"When I was young, I always wanted to make myself the best athlete possible," he recalled. "I wanted to do a lot of different things sports-wise, even to understand it from the training perspective and preparation. But it was also equally important to shape my character as a person being part of a team, being a leader and being a consistent contributor. I don't think I'd be here if I hadn't played football or the other sports.
"Every sport has its challenges," he continued. "I think a slump in baseball could be similar to a slump in hockey. In baseball, you need to put in the time to make sure you are doing all the little things right, just like you have to do in hockey. I think there was always an opportunity to learn something from each sport and transfer it into hockey. It's important to learn the importance of mental strength along with the physical attributes from each sport."
If Copp had the chance to take on two high-level athletes in their respective fields of expertise, who would he choose and why?
"That's a good one," he said. "One that pops into my head as a quick runner-up would be to play tennis against Roger Federer. He's just incredible.
"But for me, it's pretty easy," Copp continued. "You want to measure yourself against the best, so maybe a target competition against Tom Brady. Obviously, I look up to him for a lot of different reasons. His life away from football is very dialed-in in terms of his preparation and how he treats himself, his body and his approach to nutrition and workouts. He's very specific and works so hard. And then on top of that – being another Michigan guy – he's had such great success in his NFL career and is probably the best of all time. He's also a fierce competitor. You see the way he handles himself in the big moments. He's always ready for the moment and always prepared. You can see the fire he plays with on a daily basis and it's something you'd like to emulate."