Always Hockey For Shattenkirk
Growing up, Kevin Shattenkirk played a bunch of different sports, although he knew early on he was a hockey guy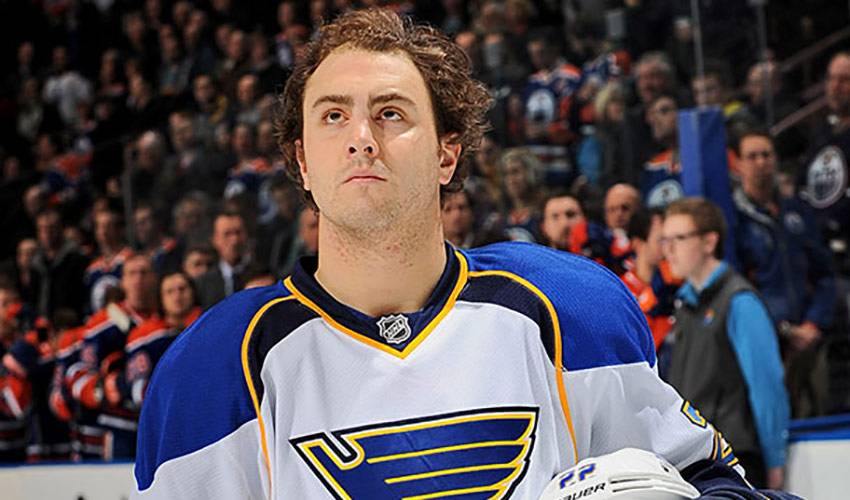 He plays for the St. Louis Blues, not the St. Louis Cardinals. He doesn't have any World Series experience. But Kevin Shattenkirk does have a love for baseball and a story or two to share about the game.
After hitting the links for a recent team charity golf function, Shattenkirk, along with his teammates, made a beeline to the clubhouse to catch the last few innings of the Cardinals-Pirates Game 4 National League Division Series game.
"We all hustled into to watch the last part of the game," said the 24-year-old. "A lot of the guys are baseball fans. I've been to about two or three Cards' games since I got back into town. I love getting out to the ballpark or if I can't, catching the highlights on TV."
Shattenkirk, a Boston Red Sox fan, played baseball for several years when he was growing up in Connecticut. His fondest recollection of his days on the diamond came when he was in sixth grade.
"I remember trying out for the varsity team and it was all guys in grade seven and eight," he recalled. "I remember making it which was a great feeling."
It wasn't only baseball for the Shattenkirk boys, Kevin (the youngest), Eric and Keith.
"My parents did a great job," he offered. "They always gave us the opportunity to experience different sports, to give us something to do at different parts of the year. They made a lot of sacrifices for us, driving around to a lot of places and spending hours and hours watching us play."
Though he played baseball, lacrosse, football and hockey, Shattenkirk knew early on which one was his greatest passion.
"It was always hockey for me," he said. "But when I look back, I really believe that playing all the other sports, those skills you pick up, really helped me in hockey. The hand-eye coordination you take from football and baseball is a huge benefit to you on the ice. "
His theory certainly has merit.
Shattenkirk, now over 200 games into his NHL career, has established himself as one of the game's most versatile blueliners, combining offensive savvy with shutdown defence.
He's also part of St. Louis team eager to shed past post-season disappointments.
The Blues are undefeated early on in the 2013-14 season (4-0), the club's best start to a season since 1993-94.
"We all know each other very well and that is a huge key, to have that same supporting cast," noted Shattenkirk, who came to the Blues via a major trade on February 19, 2011, a multi-player deal that saw Erik Johnson dealt to the Avalanche. "And the players we've added have fit in very quickly. It's been a seamless transition. We want to be a team to be reckoned with and we want to make a point of that early on."
As for his previous sporting life, including years spent on the diamond, Shattenkirk has no regrets.
"Whatever skills I had in baseball, I think I lost them when I was about 13 or 14," he said with a laugh. "I really can't complain about how things turned out."