Shattenkirk Sets His Sights High
St. Louis' dynamic young defenceman knows that the Blues can overcome recent playoff set-backs to achieve their lofty goals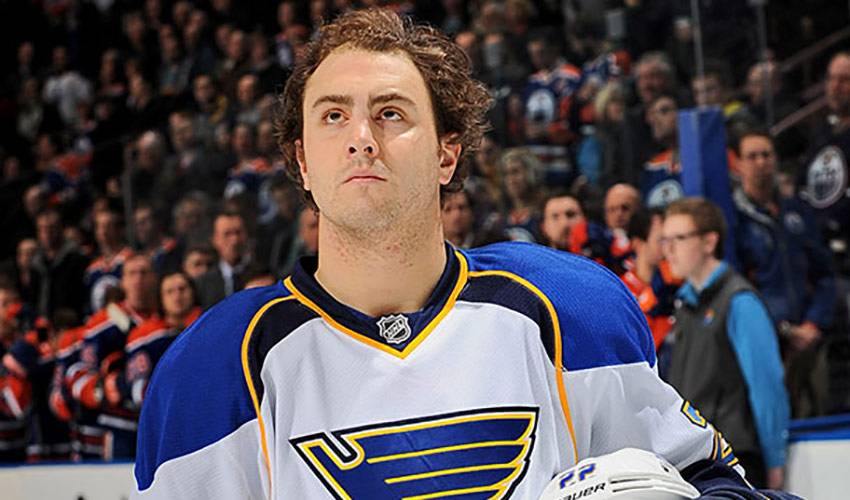 Kevin Shattenkirk's summer calendar has seen him attend several weddings. What the St. Louis defenceman would really love to say 'I do' to, however, is a Stanley Cup championship.
He's been a busy man since the 2013-14 NHL campaign came to a close, spending time in New York, catching up with friends and family, while donning a suit on a few occasions.
But, outside of watching people tie the knot, and seeing familiar faces, Shattenkirk already has his sights sets on making this season his most memorable one to date.
"For me, personally, it takes a little while to get over it," said the 25-year-old, pointing to St. Louis' third straight ousting in the Western Conference quarterfinals, most recently at the hands of the Chicago Blackhawks. "When you're eliminated from the playoffs, hockey is still on TV. It's hard to escape. No one was happy with how it ended. It's not a pressure as we head into the new season, it's more an awareness of what we want to accomplish."
Already a heavyweight Cup contender, the Blues added more punch in the off-season, including the highly coveted Paul Stastny, who comes to St. Louis after playing his entire NHL career with Colorado.
Shattenkirk, who was dealt from the Avalanche to the Blues in February of 2011, is understandably pumped to have his old teammate on board.
"Where do I start?" said Shattenkirk, of the 28-year-old Stastny, who signed a four-year, $28 million deal with St. Louis. "Maybe he doesn't look sexy on the ice, but his hockey IQ is unparalleled. He can read, react and anticipate like few others can. And his defensive game is stellar, too. He's just the type of player than makes everyone around him better."
Statsny's name was likely part of the conversations Shattenkirk has had with several of his teammates over the summer. It's safe to assume the topic of delivering the franchise its' first championship banner also came up.
"The one great thing about this group is that through the disappointments, team chemistry is through the roof," noted Shattenkirk. "It's a very close locker room and everyone sticks together. That's something I learned from the moment I came to St. Louis. I think the guys we've added will experience the same thing. We know we haven't done what we've set out to accomplish. We also know that's the one thing we're focused on."
Their Cup quest starts on October 9 when the Blues play host to last season's finalists, the New York Rangers. On November 1, they'll face Colorado, also on home ice.
"The last few seasons have been a learning process," said Shattenkirk. "We know have the pieces in place to be successful. It's just a question of us going out there and doing it."