My Hometown: Tomas Tatar
Before he suits up with Team Europe, Tomas Tatar talks about his hometown in Slovakia, and what's on the menu when he gets there.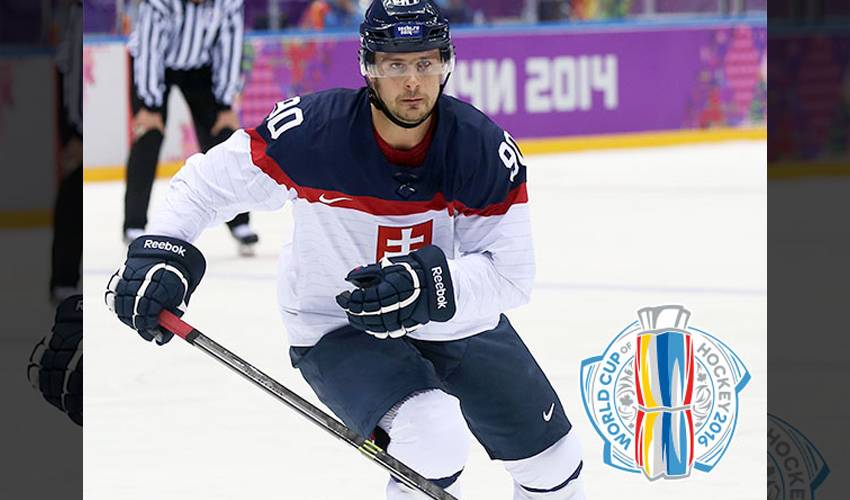 He's reached the 20-goal plateau his past two NHL campaigns and will now look to bring his A-game to Team Europe at the upcoming World Cup of Hockey 2016.
Tatar has appeared in 46 games combined – Junior and Senior – for his native Slovakia, contributing 35 points. The biggest highlight to date was a silver medal at the 2012 World Championships where he was the youngest player on the team's roster.
Before he suits up with Team Europe, the 25-year-old shares his thoughts about the place he grew up in and what's on the menu when he heads home.
DUBNICA NAD VÁHOM FACTS:
Population: 26,617
History lesson: The town Dubnica nad Váhom is situated in the basin of the Váh River in Slovakia. Dubnica nad Váhom has a rich sports tradition and the development of sport is also very important in current times. In the town, there are 21 active sports clubs.
Festival atmosphere: Among the most important cultural performances, there is the Dubnica Folk Festival that attracts an international crowd.
Back in time: The oldest written record of Dubnica is included in a document from 1193. It's noted that Dubnica is a heritable property of brothers Vratislav and Piskin.
From here to there: The distance from Dubnica nad Vahom to Toronto is 6,971 km.
TATAR ON DUBNICA NAD VÁHOM:
Childhood memories: "I am from Dubnica nad Vahom, but I was born in Ilava. My best memories of my hometown are running around with my friends when we were little kids or my hockey beginnings."
Sporting life: "My favourite place is probably the playground right in front of my parents' apartment. Myself and other kids used to meet there and that's where we played all kinds of different sports all day."
Mom's home cooking: "When I am home, I am trying to eat as much as I can at my mom's apartment. I don't get to see her all season and she makes Slovakian traditional food all the time, so I really like her kitchen."
A new world look: "I am looking forward to the World Cup. It's going to be a great tournament with many equal teams. I am honoured to be part of Team Europe. It's something new and different."