Kailer Yamamoto thrilled with the opportunity to return to his hockey roots in Seattle
Yamamoto signed with the Seattle Kraken as a free agent on July 2.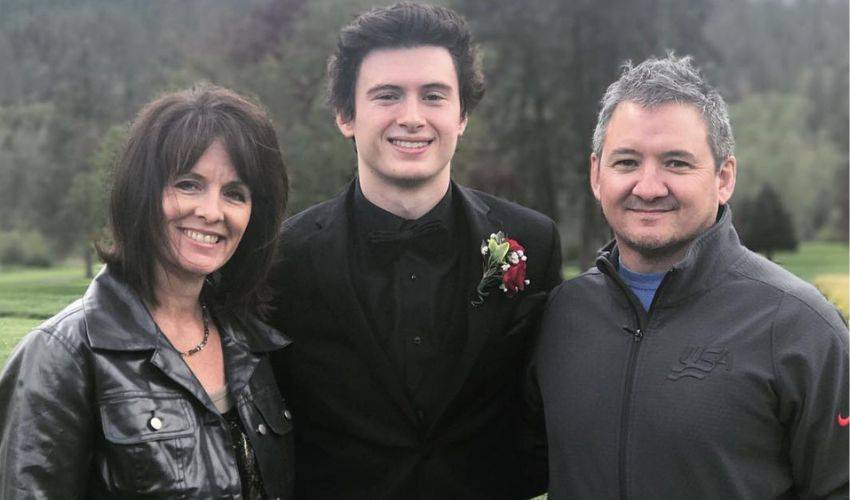 Feature Photo: IG / @kaileryamamoto
---
The chance to play in the Emerald City is as good as gold for Kailer Yamamoto.
It was a phone call that led to dozens more – the one letting the native of Spokane, Washington, know he was being offered a one-year contract by the Seattle Kraken.
Processing those words and trying to get them out when he shared the news with family and friends did not come easy, mostly due to the sheer excitement the 24-year-old forward was experiencing.
"I'm pretty excited, but my parents are absolutely stoked right now. They can't believe it," said Yamamoto, who signed with Seattle as a free agent on July 2. "I didn't think there was any way I was going to Seattle. … I was almost speechless. I was at my girlfriend's house, just relaxing, and after the call, you are trying to wrap your head around it all. We were super ecstatic. I called my parents, and they were over the moon, jumping for joy. It was a great moment."
Adam Larsson, now an alternate captain with the Kraken and a former teammate of Yamamoto's in Edmonton, reached out via text soon after the news broke.
"He told me how much I'm going to love it here. I thought that was really cool. That's just another reason why I can't wait to get things going."
In fact, the 22nd overall draft pick of the Edmonton Oilers in 2017 is still very much processing the elation that comes with playing in Washington once again.
The right winger, who played four seasons for his hometown Spokane Chiefs of the Western Hockey League, is no stranger to the Seattle hockey scene. As a young hockey player, he once played on a travel team based in the city.
"Growing up, when I was eight until 11, I played on that travel team. My dad, who has done so much for me throughout my career, was my coach. He would drive me every weekend, which was a four-hour drive from Spokane, just to play on that team. And that was for the full year, to practice and play in tournaments all over the place. It was the first team, I believe in 20 or 30 years, that made the Tier 1 National Championships, which was a great achievement. I was young, but I still cherish that time in Seattle a lot."
Now, he will have the chance to add some more Seattle hockey memories.
One big plus of playing with the Kraken is no longer having to play against them.
"They are just a hard team to play against," said Yamamoto. "They have a great defensive corps, they have great forwards, their goaltending is unbelievable and they play a hard-working, gritty game. Everyone is working together and playing around the same amount of minutes. Every time you play against them, you know you are in for a tough game. I know I got rocked a couple of times in that building."
Seattle opens its 2023-24 regular season with three games on the road, including an opener against the defending Stanley Cup champions, Vegas Golden Knights, before returning home.
Yamamoto cannot wait to get things rolling with his new teammates.
"Absolutely, I am. The summers always seem to fly by, but I am really excited about this. There are a lot of great players on this team, and everyone is eager to build on what they accomplished last year."
Until the puck drops on the new campaign, Yamamoto will balance getting ready for the new season with recharging his mind and body for his first year in a Kraken uniform.
"I've started again in the past few weeks and I'm working out as well. We got a hot tub too, so we're pretty pumped about that. My parents have a place in Arizona, so we might go visit them, and I also have a few weddings to go to over the next few weeks. Basically, hang out, get in some golf, and enjoy the summer."
Has he thought about the moment he will slip on the Kraken jersey for the first time?
"All the time. Can't wait for that. There is a lot to look forward to."