Confidence remains key to success for Oilers Kailer Yamamoto
Having the opportunity to play with some of the game's elite, including Connor McDavid and Leon Draisaitl, has been a thrill for Yamamoto.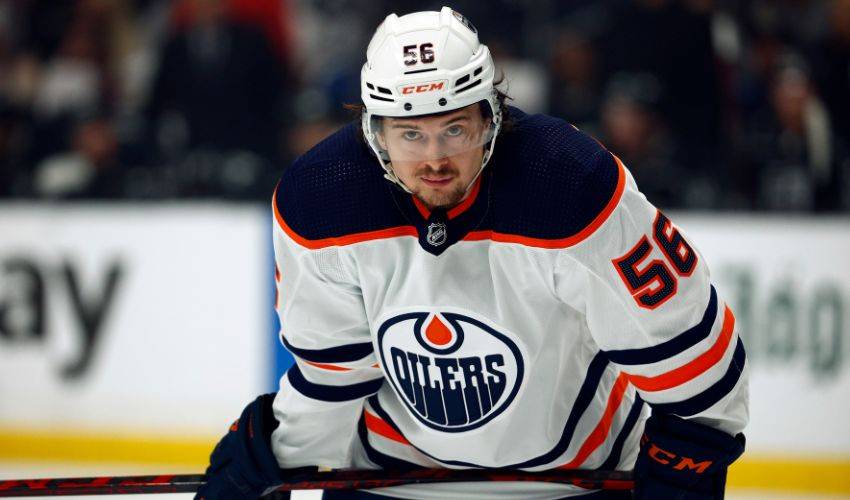 Feature photo: Getty Images
---
There are plenty of positives Kailer Yamamoto could pick from, but there is a particular pair of highlights from last year's NHL campaign that share his top billing.
After consecutive seasons of appearing in 9, 17, 27 and 52 regular-season games for the Edmonton Oilers in the previous four seasons, Yamamoto was focused on making the 2021-22 season his most memorable one to date.
And as it would turn out, the forward was right on target.
"I would say I improved my shot and my work around the net, finding those loose pucks," Yamamoto told NHLPA.com. "I worked on it all of last summer and I did it again this summer. That was a huge part of my game last year, getting a quicker release, finding those pucks around the net, and banging them home."
The end result of his offseason efforts was his best NHL season to date, including personal best marks of 20 goals, four game-winners, and 41 points in 81 games played.
Having faith in his game proved to be a game-changer for Yamamoto.
"I would say, for myself, it was confidence. Getting that confidence and building on it throughout the season was the main thing for me. I'm sure it's the same for a lot of guys, but if you have the confidence, and think you're going to do well, I really do believe you will perform how you are thinking. Even if you have a slump, you never stop believing in yourself. This year was about staying confident and knowing you could do it."
As such, his summer approach to the upcoming season remained status quo.
"I would say three weeks after our year ended is when I got back in the gym. I wasn't skating at that point, but about a month in, it was back to skating and getting in that mode. All the things I worked on before last season, I did them all again this time."
In between his on- and off-ice regimen, the 22nd overall pick in the 2017 NHL Draft found time to take a vacation with his girlfriend.
"We went on a 10-day cruise. We did a Mediterranean cruise and visited Croatia, Montenegro, and different spots in Italy. It was pretty cool. Seeing the Leaning Tower of Pisa was amazing."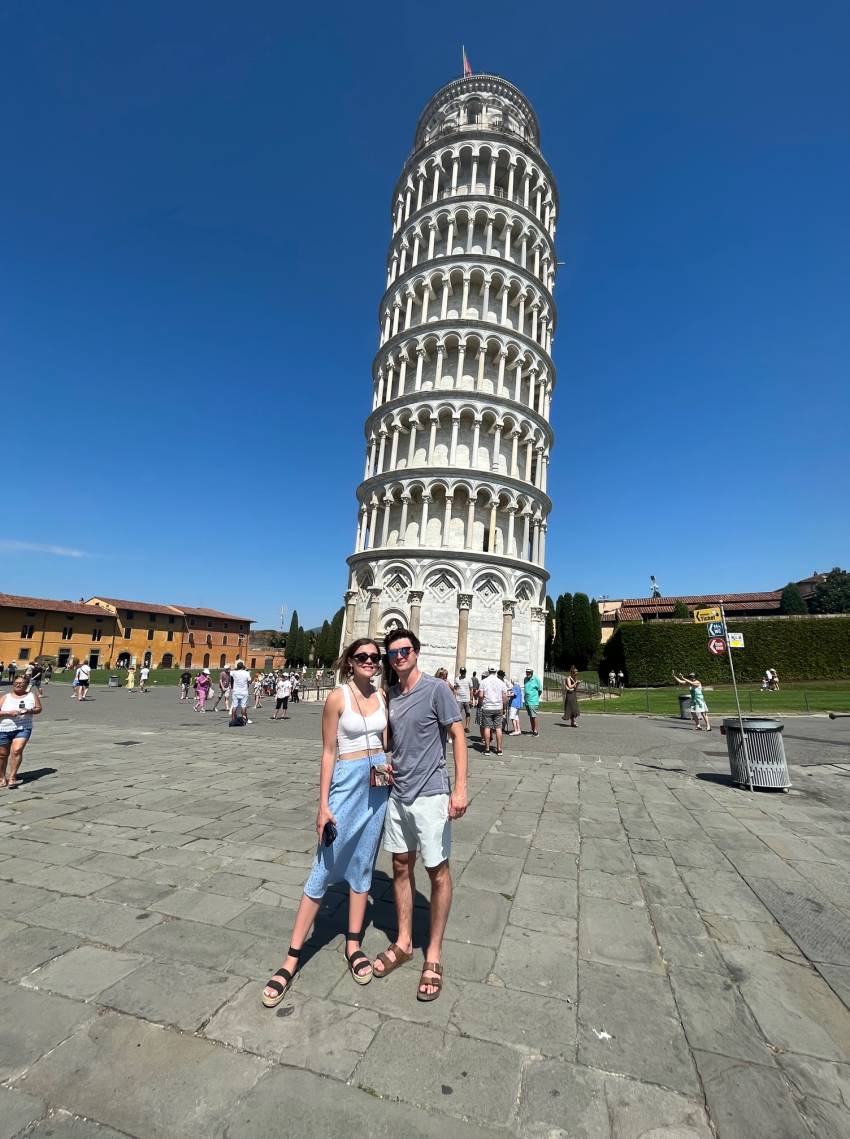 Would he entertain the notion of a full-time hockey role and part-time travel agent for his teammates?
"That's what I'm thinking. We really had a great time. I'm sure a lot of the guys would think the same."
Having the opportunity to play with some of the game's elite, including Connor McDavid and Leon Draisaitl, has been a thrill ride since Yamamoto made his NHL debut on October 4, 2017.
He could not have asked for a better way to launch his big-league career.
Despite not seeing much ice-time, Yamamoto did have a front-row seat for an outstanding performance from one of the game's superstars.
"I played around six minutes (6:33), Battle of Alberta. But I watched [Connor] McDavid score a natural hat trick, the only three goals of the game. I remember just sitting there, thinking, 'Wow … this is insane.'"
These days, it is a decidedly different role for Yamamoto, who netted his first NHL tally on October 18, 2018.
His average ice time per game is nearly 10 minutes more than that first contest, and he has become a valuable offensive contributor on the Oilers.
Confidence, he again noted, has been the key to that personal success.
"You do all those things that have worked day in and day out, but this is a tough league. You go through stretches where you're having a tough go and there are stretches where everything is going right. It's about keeping the same positive mindset at every point.
"With our team, we have so many good players throughout the lineup. To be able to make that roster is special and I don't take it for granted. That's a big boost for your confidence too. We have great guys on the ice, but cool guys in the locker room as well."
All of it adds up to a happy life inside and outside of the arena.
"When things go well at the rink, every part of your life is better. When things are going good on the ice, it's easier to relax and relax your mind at home."
When he does find time to escape from the game, Yamamoto likes to keep things low key.
There is, however, an element of competition in his personal life.
"We're pretty big into movies, all kinds of them. We play Nintendo Switch a little bit, some Mario Kart and Super Smash Bros. We also have a dog who just turned two, so we like to take her on walks. Really, it's pretty easy going. If there's something we find we want to do, we'll go do it, but for the most part, we just enjoy hanging out."
Edmonton launches its 2022-23 regular season on October 12, a home tilt against Vancouver. One game later, the Oilers and Flames renew the Battle of Alberta.
Expect Yamamoto, who signed a two-year contract with the Oilers in August, to be ready to take his best shot from game one.
"I'm looking forward to getting going and building off last year. That's the goal, to keep improving and do everything I can to help the team win."