Away From the Rink | Erik Karlsson
Erik Karlsson offers a bright light in his anti-bullying advocacy.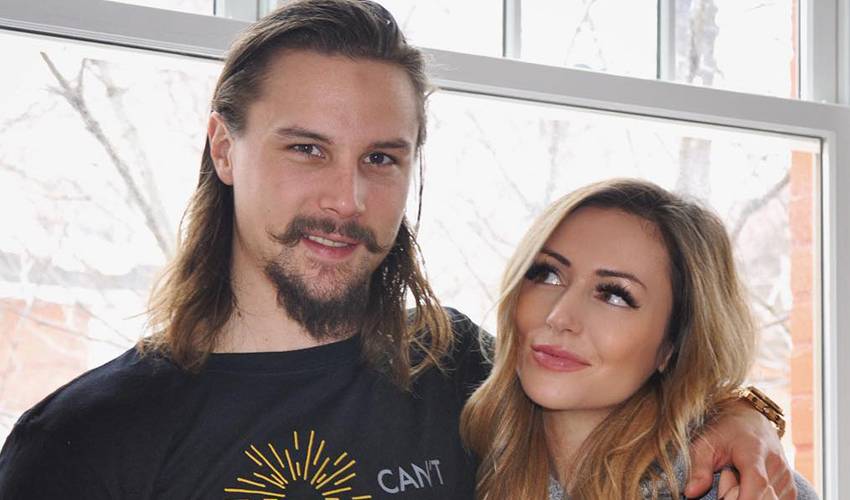 Feature Photo: IG / @erikkarlsson65
---
The tone in Erik Karlsson's voice speaks volumes about his passion for Can't Dim My Light.
The San Jose Sharks defenceman and his wife, Melinda, established Can't Dim My Light as a platform to combat bullying and cyber bullying, with the goal of breaking down barriers and promoting inclusion, compassion and equality. When they started the foundation three years ago, the goal was to make a meaningful impactful on those they were endeavoring to help.
"It was important for both of us to do this the right way, to reach as many people as we could and to let them know that we care," the 31-year-old told NHLPA.com. "We want to work with people so that we can all make a difference together."
As noted on the foundation's website, "By creating awareness on what bullying is and the effect that it has we can create a community where people are free to be themselves and embrace their uniqueness without the fear of being ridiculed or abused verbally, mentally or physically. Being a 'bully' is not an identity, it's a behavior and by shining a light on these behaviors we can help change them and create a society where asking for help is easier and better received."
Their first event, titled 'Walk of Light', took place in September 2018 when Karlsson was captain of the Ottawa Senators.
Participants navigated a two-kilometre route on a path outside the Kanata Recreational Complex. The Karlssons were joined by Senators teammates, past and present, including former Ottawa captain Daniel Alfredsson. The event raised more than $40,000 for Proud to Be Me (PTBM) – a charity focused on inclusion, empathy, kindness and mutual respect, for children and youth.
The Karlssons also donated two PTBM buddy benches, which provide a place for kids to go in the schoolyard if they're feeling lonely.
"It was an amazing night," recalled the 15th overall pick of Ottawa in the 2008 NHL Draft, who is now closing in on 800 career NHL games. "We were hoping that it would be something special – you always want that for the first event – and it really was. To see hundreds of people come out, it was unbelievable. We are very grateful for that support."
Plans for future events are in the works.
Over the past two years, the couple had considered alternative ideas in response to the impacts of the worldwide pandemic for Can't Dim My Light initiatives, but ultimately wanted people to experience the events in-person.
"It was tough with COVID because this is such a community thing where we want people to be together, to share in the moment," said the Sharks' alternate captain. "Melinda and I talked about different ways we could do this, but we just kept coming back to the idea that this is a community event, and we want people to come out and enjoy the whole experience."
When and what the next Can't Dim My Light event will be hasn't been established yet.
That said, plans and possible dates continue to be a regular conversation for the Karlssons.
The most important thing, noted the two-time Norris Trophy winner, is that people know the couple remains committed to their foundation's mission.
"We'll work on putting something together in the near future. We're trying to do everything we can to host events where it's safe for people to come out. It's been a challenge, but we're doing a lot of behind-the-scenes work for when the time comes where we can actually push it forward and celebrate with the people we want to help. Right now, there isn't anything scheduled, but we're working to make sure when we can do it, that it will be done the best way for everyone."