Hath's Heroes raises $15K to feed first responders amid COVID-19 pandemic
Garnet Hathaway is playing his part in showing appreciation for first responders during the coronavirus pandemic.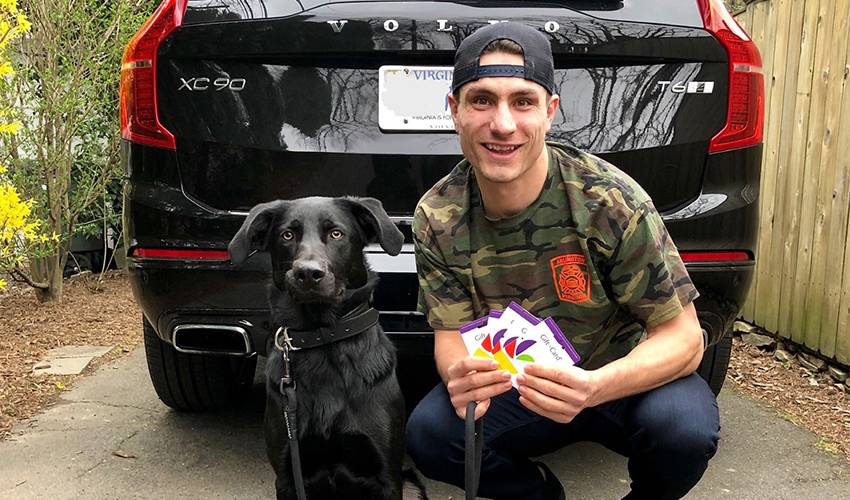 Garnet Hathaway is playing his part in showing appreciation for first responders during the coronavirus pandemic.
Stepping up at a crucial time. Providing a boost. Coming up with a key assist.
You could easily be talking about what the 28-year-old Hathaway brings to the Washington Capitals every night, but in this instance, it's what he's all about off the ice.
Through 'Hath's Heroes', the forward has teamed up with local D.C. organizations to provide meals to first responders during the current COVID-19 crisis.
"I first started Hath's Heroes at the beginning of the [2019-20 NHL] season, right when I got to Washington. When I got here, I immediately felt welcomed into the community, and I feel fortunate that I am in position to give back. Through the Capitals, and having so many unbelievable fans in Washington who love the Capitals, I started Hath's Heroes hoping to give back in some way, with the goal of giving more notoriety to first responders."
These days, the former Brown University standout has taken that goal to another level by supporting those on the front lines of the current pandemic.
We hit our goal!
Together we raised over $15,000!

Thank you to those who were able to donate. With @mysuperfd's help we will provide over 2,700 meals for First Responders on the front line and high-risk individuals in our area.

Together we can support our Heroes.#HathsHeroes

—

Garnet Hathaway (@GarnetHathaway) April 10, 2020
"Unfortunately, with the situation we're in now, and where the world is at, they really need our help now more than ever. With the platform we already started with Hath's Heroes, we've been able to partner with a local catering company – it's farm to table – and the chef (Robbie Wood) has been feeding the Capitals for a lot of years already. I've had his food and it's great. He also works with Kid Power and DC Central Kitchen, so it's an awesome partnership where we can purchase meals through his local business for first responders, meals that are nutritious, and individually packed. The safety is there, but it's a great way we can give back to them, and they are able to keep their focus on us, which they do every day, so bravely."
Hathaway comes by his fondness for first responders naturally.
The right wing, born in Florida, but raised in Maine, is named after his great-grandfather, Garnet Mcelroy, a firefighter who was based in Winnipeg.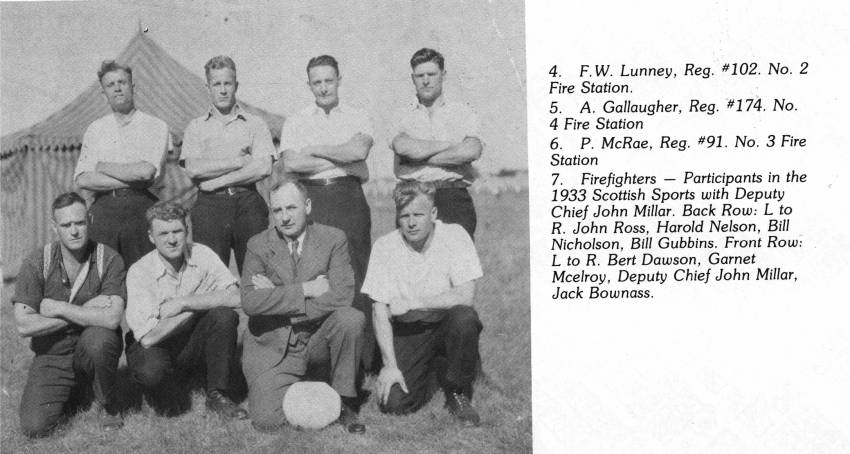 "I've always had a lot of admiration for firefighters. I've always heard amazing stories about my great-grandfather from my grandparents and my mom. Just how good of a man he was, and the job he did in protecting the men and women in his area."
Hathaway has seen similar acts of selflessness countless times in Washington and around the world throughout the coronavirus pandemic.
The ongoing efforts of first responders have had a profound effect on him.
"It's easy to go in your house and be safe, to think that everyone else is doing the same thing as you, but at some point during the day, you'll hear a siren going by, you'll hear about someone who is on the front line – at a hospital, a firehouse, a police car, an ambulance – risking their safety and health to protect us. Not only that, but they are on call, away from their home, and away from their families."
All of which has helped put life on and off the ice into perspective for the undrafted forward who began his NHL career with Calgary in 2015-16.
"Anything we go through as hockey players is nothing compared to what the first responders are going through now. It's on a whole other level and it's way more than a sport. It's saving lives and protecting us."
Hathaway and his fiancée, Lindsay, are playing their part in trying to flatten the curve of the coronavirus.
He's even attempted to heighten his culinary skills now that cooking at home has become the norm.
"They're getting better, actually," said Hathaway of his efforts in the kitchen. "I've been able to try out a few new recipes, so that's been pretty fun. I've always enjoyed cooking, making a nice meal. We're using everything in the pantry to make our dinners now. Nothing is wasted. It makes for some interesting meals… cuisine you would never think would go together, but somehow have to."
His top priority, however, remains on supporting first responders during these times.
"Every day, I think about what they are doing for us. It's impossible to imagine what they are going through. The one thing you do know is that they are putting our safety in front of their own. That says a lot about who these people are."
For those wanting to make a contribute to Hath's Heroes, the donation page remains open any amount is appreciated.
"If that's something you can do, and you are capable of doing, a donation of any kind truly makes a difference."