Ryan Hartman's shark tale
It might not quite rival any of the jump-out-of-your-seat moments from the movie Jaws, but Ryan Hartman does have a decent spine-tingling shark tale to share.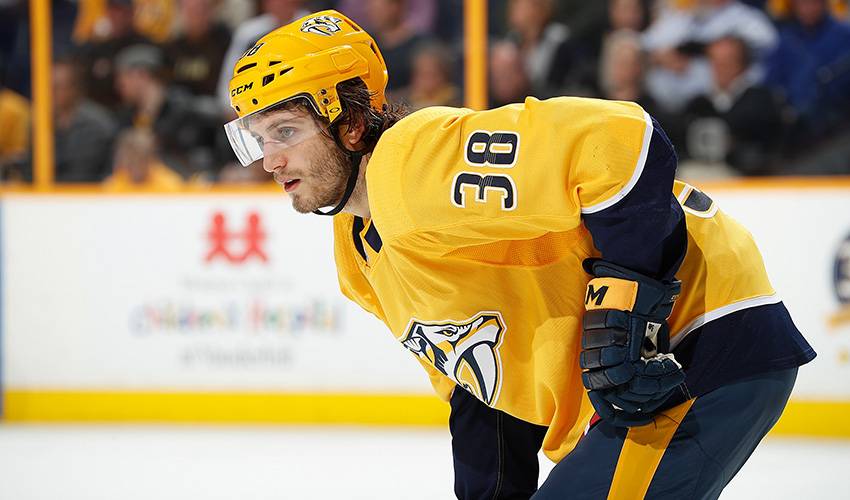 It might not quite rival any of the jump-out-of-your-seat moments from the movie Jaws, but Nashville Predators forward Ryan Hartman does have a decent spine-tingling shark tale to share.
The dark shape – he estimated it to be around 10 feet long – that was circling in the South Carolina waters immediately caught a then teenage Hartman's eye. And in a matter of seconds, he knew just what he was staring at.
Before the dramatic climax, there's an interesting backstory.
"I was born in Hilton Head (South Carolina)," started Hartman. "My family still has places down there. We moved to Chicago when I was two. The day that school ended in Chicago, we were in a car, driving down to South Carolina until the first day of school started in Chicago. I had a lot of fun. I surfed for a little bit when I was younger down there, like a beach boy. The summers were great.
"So, all of the summers of my childhood were spent in South Carolina," he continued. "I didn't play any hockey or skate in the summer. I just went down there and had a friend who worked full-time on a charter fishing boat. He worked three shifts a day and I'd fill in for him, here and there. Sometimes, it was two trips a day and others it was just one trip."
It was far from the most glamorous gig – Hartman wasn't allowed to fish – but the money was decent and he always jumped at the chance to get out on the water for the day.
His tasks included a little bit of everything.
"From the age of about 14 until I was about 16 or 17, I worked as the first mate on this charter boat," Hartman recalled. "I'd bait the lines. If they were bringing on a big fish, I'd gaffe – get the big hook and bring them on. I'd also pull the anchor in. It was enjoyable. I didn't get to fish or anything, which was tough sometimes because you were doing everything for everybody else. Sometimes I'd golf in the morning and then head to the boat. It was my first job and I loved it."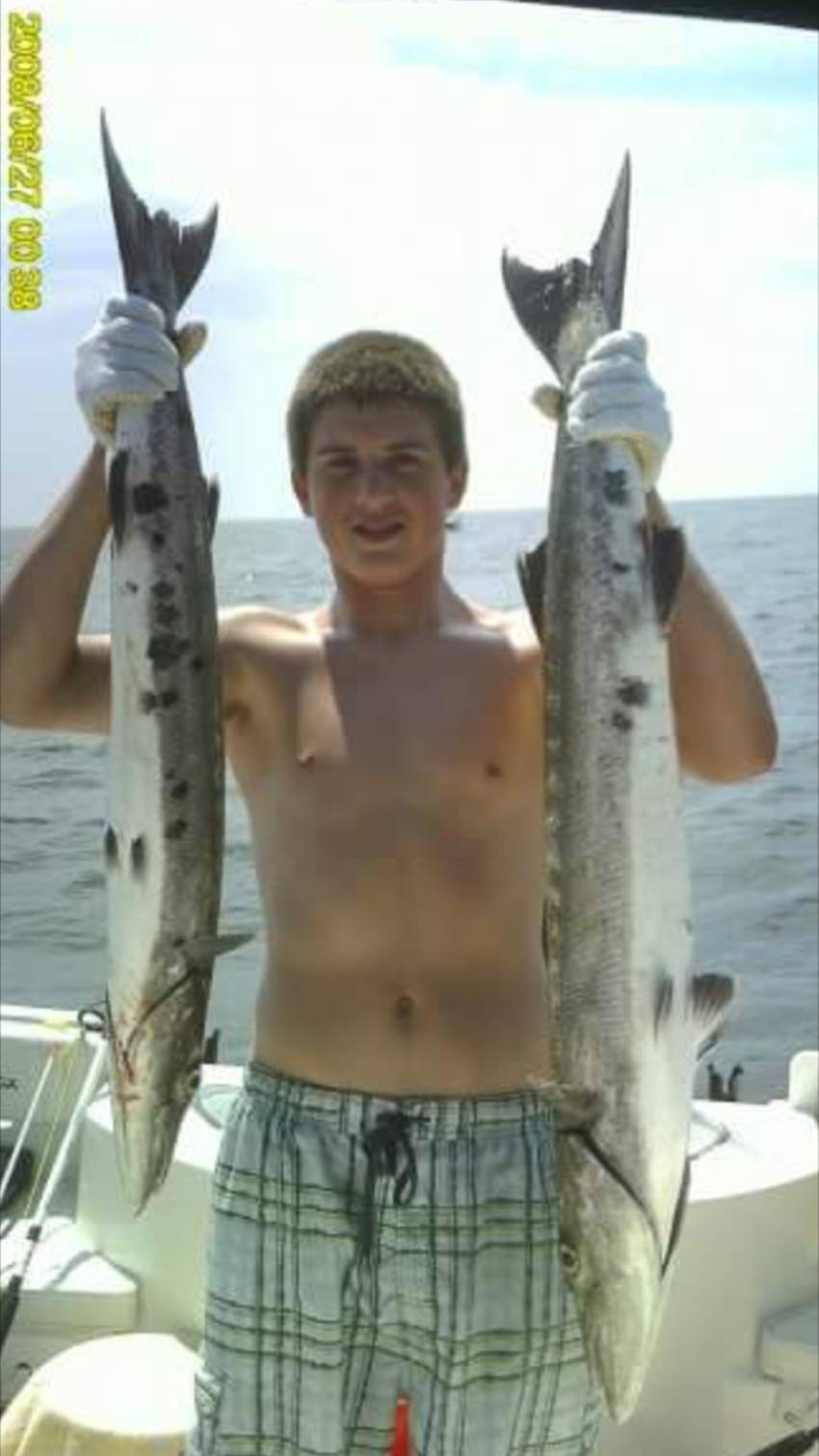 It also provided a lesson in being the ideal teammate.
"I did everything for everybody and all they had to do was reel those fish in," Hartman said with a laugh.
He refers to his most memorable fishing tale, one he still shares to this day, as a "real eye-opening experience for a kid."
"The one I always tell people was the day we were all standing around on the boat and nothing was really happening," Hartman began. "In the ocean, you're fishing with some pretty big live bait sometimes. We had a 12-inch bluefish as bait out there, sitting on like a balloon. The guy who is in charge of that rod is holding the rod with one arm looking backwards and talking to his family. I shouted up, 'Hey, man.' I could kind of see the fish swimming in the water getting kind of nervous. I told him he might want to hold on to that rod because something is chasing his bait. He just looked at me and said, 'Yeah, man. Don't worry, I've got it.' I'm just a little kid telling him what to do and I don't think he liked it.
"Sure enough, a mackerel came up and hammered his line and the pole just went flying out of his hand," he continued. "The rod was actually floating around the ocean, so I had to go run up and pull up the anchor. Then we had to go chase this rod. By the time we finally get to the rod, this fish is dead tired from pulling it around. These ocean rods are some big poles."
Then, things quickly began to get interesting for Hartman. It's when he first noticed the large shadow lurking fairly deep down in the clear water.
"Towards the tail end, I grab the line and I start pulling it into the left about 10 or 15 feet. I get the fish and I reach down to grab the steel leader. I can see the fish, but coming up from my left is that huge shadow. I remember thinking, 'What is that?' I also had to get this thing out of the water."
Without a hesitation, Hartman made his move for the fish.
"As I pull the fish out, a 10-foot hammerhead shark – it didn't breach – came flying up to the top with its nose out, trying to get the fish and then dove back down. It was pretty wild. We got the fish, but I was about two seconds away from this hammerhead taking the fish and my hand. That's what I was seeing coming up from the bottom of the ocean. Good thing I was paying attention."
The biggest life lessoned learned for an aspiring NHLer?
"You've got to have good reflexes," quipped the 23-year-old, who came to Nashville in a trade with Chicago on February 26.
Fortunately for Hartman, he hasn't lost his touch.