A Night of NHL Milestones and Career Highlights
Tuesday, January 29th marked a night full of first and landmark career goals for many NHLPA members.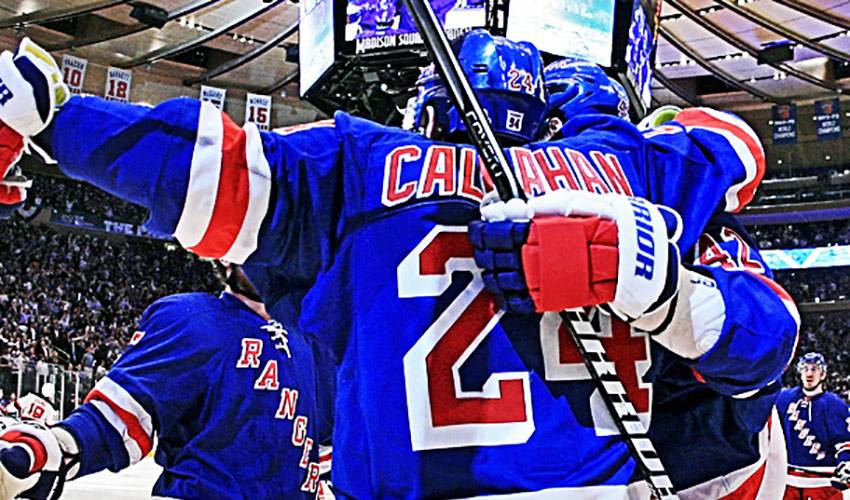 In a pre-game interview in the locker room last night, Buffalo Sabres rookie center Mikhail Grigorenko said to media, "I will do everything I can to show people that they made the right choice." Little did he know he would be scoring his first ever NHL goal within hours.
But Grigorenko wasn't the only player who celebrated a career first last night. The New York Islanders' rookie center Casey Cizikas also marked his first NHL goal in the 1st period, netting a wrap-around by the Pittsburgh Penguins' Marc-Andre Fleury.
Thank you everyone for the tweets and text messages!! Very exciting night and even bigger win!

— Casey Cizikas (@zeeker11) January 30, 2013
A player will always remember their first goal, but a 100th NHL goal must feel even better. After concussions kept him out of the majority of the past three seasons, Minnesota Wild centre Pierre Marc-Bouchard finally got to experience his 100th goal last night in a game against the Columbus Blue Jackets. Even better? His goal secured a 3-2 win for the Wild.
Last but not least New York Rangers' captain Ryan Callahan marked a big moment last night. Callahan scored his game-winning 200th goal yesterday against the Philadelphia Flyers. Callahan later left the ice with a left arm injury, but the Rangers were able to hold onto their lead.