Washington Capitals Players Practice Against Robot
Does the future of hockey training include robots? Looks like it!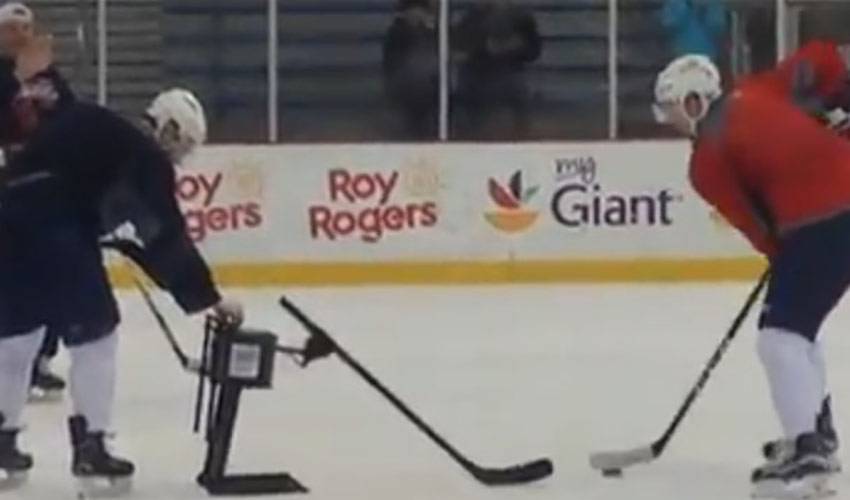 Have the days of pylons come and gone? On Sunday a video made it's way around social media featuring the Washington Capitals' recently acquired defenceman Kevin Shattenkirk and teammate Evgeny Kuznetsov practicing against an interesting on-ice opponent – a stickhandling robot.
The Capitals players were testing out the device and using it for a drill that involved handling the puck around the robot without hitting its moving stick. After mastering the drill at a lower pace, Kuznetsov had to keep up as Shattenkirk figured out how to increase the machine's speed.
Kuznetsov and Shattenkirk are being challenged by a robot. pic.twitter.com/xubeKZo42P

— Tommy Chalk (@Tommy_Chalk) March 3, 2017
Kuznetsov has solved the robot. pic.twitter.com/0qHVkd6Ni4

— Tommy Chalk (@Tommy_Chalk) March 3, 2017
Full story at NHL.com