Celebrating Black History Month Across the League
Throughout the month of February, numerous teams celebrated Black History month in various ways.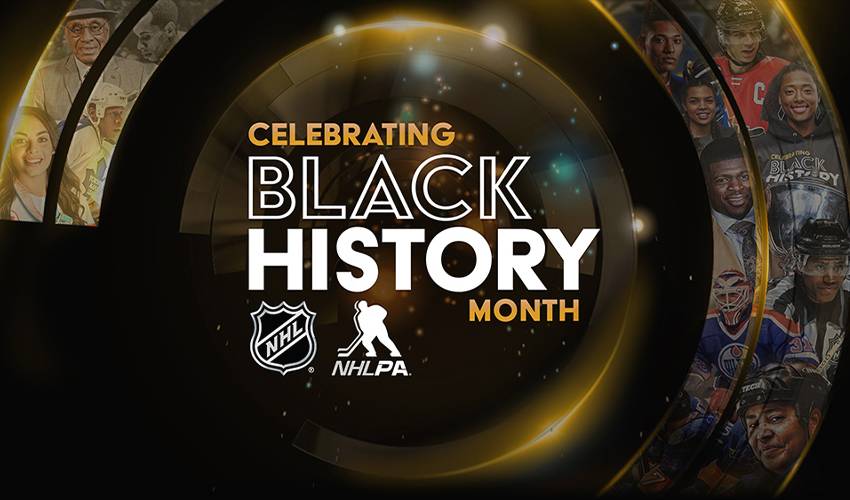 ---
Throughout the month of February, numerous teams celebrated Black History month in various ways. Some of them asked artists within the Black community to incorporate their version of Black history in colouration with the team's logo. The eyepopping finished products were sported by players around the league.
Los Angeles Kings prospect Akil Thomas, who has his own clothing line, was given the opportunity to design the team's warm-up jerseys. The 23-year-old forward created a video breaking down the design. Bravo, Akil!

Local Vancouver artist Yared Nigussu, who designed the Vancouver Canucks' jerseys for Black History Month, explained how his inspiration connected to his roots in Ethiopia and the themes of freedom behind it.

The Florida Panthers collaborated with artist Keyani Watkins to transform their logo into a celebration of Black History Month. Watkins drew inspiration from Tupac Shakur's poetry collection, "The Rose That Grew From Concrete," mentioning a rose and the representation of setting a legacy into stone to create his version.

The Toronto Maple Leafs tapped Amika Copper, better known as BlackPowerBarbie, to create the imagery for the team's 'Celebrating Black Excellence' game. In the video below, Copper walks through the reasoning for the colours, design, why representation matters and her hopes for the city of Toronto and the game moving forward.

The team was also paid a visit from Bernice Carnegie, daughter of Hockey Hall of Fame inductee, Herbert H. Carnegie, who spoke about the important role of players towards making the sport more inclusive.

Meanwhile, his family was on hand recently for a Colorado Avalanche game to honour Herb's legacy.

Young artist Tyrese Ingram was given the opportunity to put his stamp on Black History Month with his Chicago Blackhawks jersey design, which popped off the jersey.
Franco Égalité, an illustrator and muralist who is a Montrealer of Haitian descent, designed the Montreal Canadiens' jersey for Black History Month, which they wore in warm-ups prior to their February 14 game.

Artist Eric Jackson's Black History Month jersey design for the Nashville Predators is very particular, with the small details telling a bigger story.

The Calgary Flames used Black History Month to tie into the celebration of Jarome Iginla's legacy to the game of hockey and the Black community.

The Dallas Stars' graphic designer and photographer Brian Delumpa's Black History Month jersey design had details of unity and honour Black history in Texas. The jerseys were also auctioned off, with proceeds going to E4 Youth – a non-profit organization that mentors and resources creative youths of colour.

Other team jerseys for Black History Month included the following: