A veteran leader for the Islanders, Josh Bailey remains focused on finishing the job
Bailey has played every one of his 993 NHL regular season games with the New York Islanders.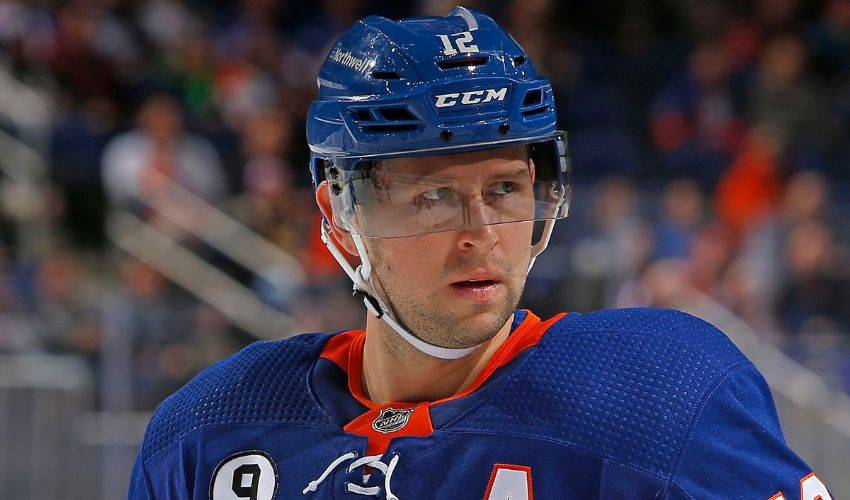 Feature photo: Getty Images
---
Plenty has changed since Josh Bailey broke into the NHL 14 years ago, but how he views his career remains very much the same.
He has played every one of his 993 NHL regular season games with the New York Islanders, the team that drafted him ninth overall in 2008.
At 32, Bailey is a veteran member of the Metropolitan Division team and a respected leader who, admittedly, is not one of the most talkative players, but someone who shows leadership by the way he treats his teammates.
"In the hockey world, I guess that's getting up there in age, but I still feel pretty young. Really, I just try to be myself when it comes to my teammates. I don't put a lot of thought into it. For me, it's about being a good person, recognizing we have a good group of guys, a group who feels comfortable in being themselves, and being there in whatever I way I can for them."
As for his role as an alternate captain – Bailey received the nod ahead of the 2018-19 season – the forward opts for a door-open philosophy.
"I'm not the most vocal guy. 'Leesy' [captain Anders Lee] does a great job being the leader of our team. I want to support him and help in any way I can. Obviously, the older you get, the more experience, life experience, you get under your belt and that helps you in any conversations you have with anyone, whether they are a younger player or a buddy your own age. The bottom line is that everyone is here to help each other out."
Getting back into the playoffs remains a top priority this season. In 2019-20, the Islanders lost to the Tampa Bay Lightning in the Eastern Conference Final. In 2020-21, they were ousted in the Stanley Cup semifinals before missing the postseason this past spring.
"We've had a lot of guys who have been here for a while, and we've added some quality people along the way. It's a fun room to come in and be a part of. We understand what it takes when it comes to the grind of a season, but also when to have fun."
This season is also set to be a special one, individually, for Bailey.
The Ontario native is just seven games away from reaching 1,000 for his career.
"I don't ever know if you have a blueprint for what your career will be. For me, it's always been about staying in the moment. If you look too far ahead, things don't typically work out the way you want. It's really about staying focused. But when you do come across things like this [1,000 games], you do take a little bit of time to reflect. It's something my wife and I have talked about off and on as it gets closer. And my wife, she has been fantastic. She's a huge part of everything that's happened in my career."
After a family-focused summer, Bailey, who will skate in his 15th NHL season in 2022-23, is looking forward to making this campaign memorable on plenty of fronts.

There is no doubt he is rested and ready to get the season started.
"The first couple of months, we really took that time to unwind. The two oldest kids [sons Wyatt and Mack – the couple also has a daughter, Blake] were in school, so it gave us a little more freedom in the day. The last two seasons, where we had some deep playoff runs, you miss out on that quality time. But that comes with the territory. We use the offseason to be together as much as we can. My wife and I got away together for four days, and when the kids were done school, we went back home and spent a lot of time with friends and family, which was long overdue. I got in a fishing trip with some family and friends, and we got away to my wife's family's cottage, spent some time with my family and then got back here to really hone-in on the new season. Definitely in that mode where you can't wait to get things going."
There are plenty of reasons, including a major milestone, as to why he feels that way.
"When that moment [1,000 games] comes along, I know it will be something myself and my family will always remember. You start thinking about when you started, all of the great people you've met along the way, the friendships you gain, the sacrifices others have made and the sacrifices you have made. All of that just makes you feel very fortunate and grateful."