Good music and giving back – Tyson Barrie combines his passions with charity concert
Barrie helped raise $750,000 for local charities in his hometown of Victoria, British Columbia.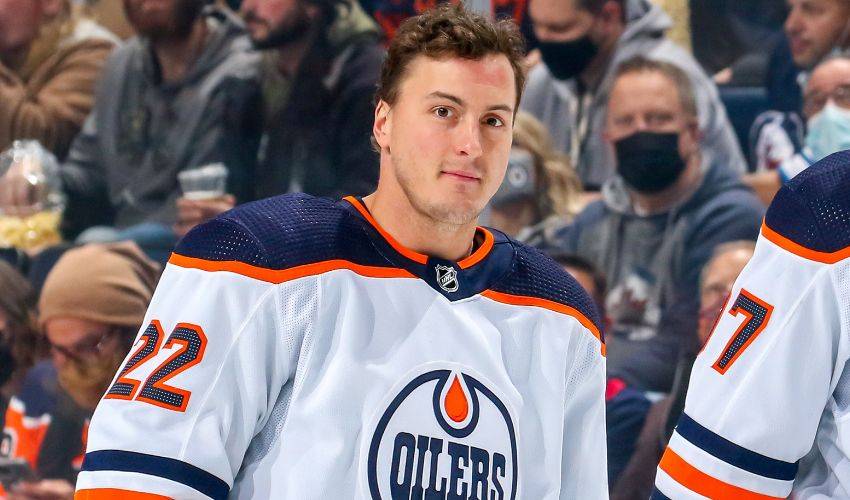 Feature photo: Getty Images
---
Tyson Barrie is still singing the praises of the many who helped make his charity event a smash hit.
The Edmonton Oilers blueliner, who will look to surpass 700 career NHL games played early in 2022-23, hosted a concert fundraiser on July 18 in Victoria, British Columbia, with the goal of raising money and support for five initiatives focused on the health and wellness of children and families: Foundry, Power To Be, Washington Kids Foundation, Erica Legacy Foundation, and Children's Health Foundation of Vancouver Island.
The 64th overall pick of the Colorado Avalanche in the 2009 NHL Draft couldn't have scripted the night any better, one that featured a performance by popular Denver-based folk rock group, The Lumineers, and local group, Ocie Elliott. Celebrity chef Bruce Kalman, a James Beard­-nominated chef and co-owner of Knead & Co. Pasta Bar + Market in downtown Los Angeles, as well as the chef-founder behind BK Brinery, his artisanal pickle company, catered food for the event.
"I wanted to do a charity here locally for a long time," said Barrie, a Victoria native. "I have a real passion for music, so I thought having an event based around that would be something that would resonate with people. … It was great. We raised $750,000 in one night. It was a pretty magical night, and it exceeded all expectations."
The Lumineers, founded by Wesley Schultz and Jeremiah Fraites, who began writing and performing together in 2005, quickly accepted Barrie's invitation.
The defenceman became friends with Schultz during his time playing with the Avalanche.
"I actually got to know Wes, the lead singer, a while back," said Barrie. "I got to know him in Denver about five or six years ago now. He lived about five minutes down the street from me, and we ended up becoming buddies. His wife and my fiancée are really good friends, and when I was brainstorming for something to do, I thought I could reach out to him. I called him and there was no hesitation. He said they'd love to do it, they just had to find a day that works around the schedule for them. Luckily, it all just kind of came together. I'm really grateful to Wes and 'Jer' for coming over and playing that show. It was pretty incredible."
As was the performance by Ocie Elliott – a Juno Award nominated Canadian folk music duo, also from Victoria.
Barrie, a big fan of the duo, was grateful to have them participate in the evening.
"You're asking a lot of everyone. You're asking for their time, and the performance. The Lumineers were fantastic as they always are. And to have another great act with Ocie Elliot, who I really enjoy listening to, it's just so appreciated that people step up and want to help you. At the same time, you are also asking people to donate, but everyone was extremely supportive and overwhelmingly nice. So, we'll going to try it again and see what we come up with."
Tim Cormode is the Founder and Board Director of Power To Give and CEO of the longstanding organization Power To Be, based in Victoria.
A nonprofit organization, Power To Be creates nature-based activities for vulnerable populations, focusing on children, youth and families living with cognitive, physical, financial, and social barriers.
"As a foundation, we work with philanthropists, basically helping to build healthy communities in Canada. I met Tyson through my work at Power To Be, an operational initiative that provides outdoor education programs for kids who have disabilities. He came to a few of our golf tournaments, and we eventually became friends.
"Why I really enjoy working with Tyson is I found out – he didn't tell me this because that's the type of person he is – that he befriended Tristan, a kid in one of our programs. He picked him up every day in the summer and took him to skating practice. He would pick him up and drop him off every day. I had no idea. When I found out, and knew Tyson was playing in Colorado, I asked him if we could take Tristan and his family to Denver and Tyson arranged it through the team. We put a weekend on in Colorado for him and he got to do the pre-game pep talk with the team. That was kind of the launchpad for Tyson and I."
Their friendship led to charity event in Victoria.
It was an idea the two first spoke about a few years ago.
"We talked about what we could do after he had come to the golf tournaments we were running," said Cormode. "I think what we do really well is help people who have those ideas, people who have networks to lean on to do great things and we operationalize it and put it to good work. Tyson knows The Lumineers and he talked about the idea of a fundraising concert. It was on hold for three years because of COVID, but we finally got it done."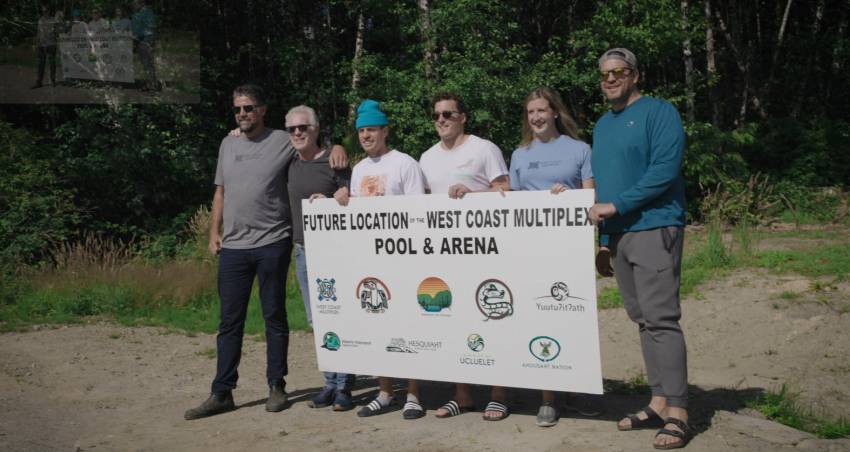 While the concert took centre stage in the public eye, Barrie's eagerness to give back extended beyond just that evening.
The day following the concert, Barrie went on a road trip with a pair of current players, as well as two former NHL players and Cormode.
"We helped fund and build a new hockey and basketball arena in a small town called Hazelton, British Columbia," started Cormode. "The whole idea was to create more recreational activities for First Nations communities. We provided the last $4 million to get this done. We also funded some other health and wellness facilities in Indigenous communities, as well as an elder care facility in Churchill.
"When I was there, I asked people if they ever put on anything for kids. They said they would love to, but remote communities don't have the capacity and connections. I mentioned that I knew some hockey players and that they would be all over it. When Tyson came to me with the event, I asked him if we could get some players and go on a type of 'give back' tour into the some of the communities and hockey camps, and teach them about the game, nutrition, things like that. The next day, after the concert, Tyson, Tyler Ennis, Ryan Nugent-Hopkins, Craig MacTavish and Dan Hamhuis, we all went to various communities and got to meet a lot of wonderful people, including the kids."
It's hard to say who got more out of the event, the players or the kids.
Cormode considered it a deadlock.
"Tyson was wide-eyed the whole time, he just loved it, as did the other players. The kids, they had smiles going the whole time. It was really amazing to see the connections that were made."
Barrie and Cormode will, at some point this year, get around to talking about plans for another charity event in 2023.
If there happens to be a musical act as part of it, don't expect to see Barrie join them on stage.
"If I had to be part of the night we had, I definitely would have gone the chef route. I enjoy cooking quite a bit, and music is always on in the background, but I've yet to find my niche in the music industry."
He has found his groove in giving back, a hallmark of his NHL career.
Whether it's through his association with Power To Give, hospital visits with his teammates during the regular season, or the recent charity softball tournament held by Blake Comeau and Josh Gorges, Barrie is quick to offer up his support to help others.
His recent charity event was a nice reminder of the relationships he's built through his charitable efforts.
"That's it exactly. I couldn't have asked for it to go any better than it did. I feel very fortunate to have so many people come out and support us and some very worthy charities. And that's what it is all about, helping others in any way you can."