Great Clips Brings Back Interactive "Legendhairy Lineup" Campaign
Each week fans can set lineups featuring current and past NHL players for the chance to win prizes and a VIP experience at a 2022 NHL event.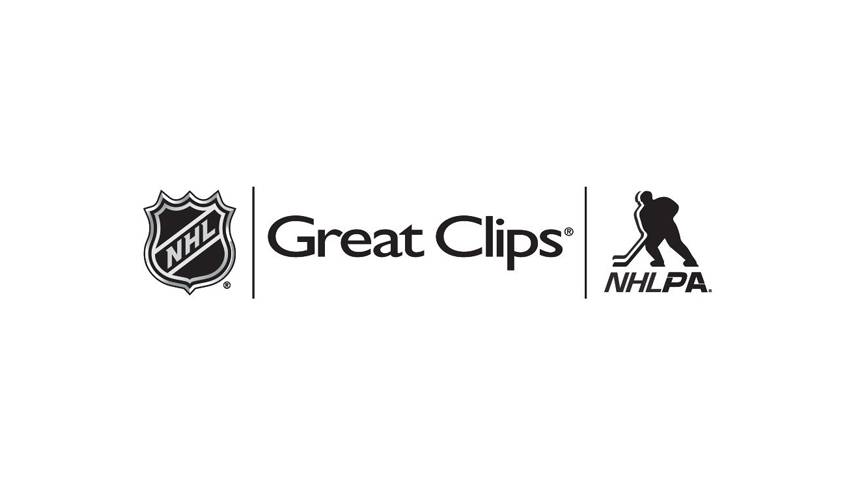 GREAT CLIPS BRINGS BACK INTERACTIVE "LEGENDHAIRY LINEUP" CAMPAIGN TO CELEBRATE THE GREATEST #HOCKEYHAIR STYLES OF PLAYERS IN THE NATIONAL HOCKEY LEAGUE
Each Week, Fans Can Set Lineups Featuring Current and Past NHL Players for the Chance to Win Prizes and a VIP Experience at a 2022 NHL Event
MINNEAPOLIS (April 13, 2021) – Great Clips®, the Official Hair Salon of the NHL, today announced the return of "Legendhairy Lineup," an interactive campaign that spotlights and celebrates the best #HockeyHair styles of players across the National Hockey League.
From April 12 through June 6, fans can visit www.NHL.com/HockeyHair to build a weekly fantasy lineup featuring six current and past NHL stars that best represent each week's distinct hairstyle category. By submitting their lineups throughout the campaign, fans will be entered for a chance to win prizes, including free haircuts for a year from Great Clips, $150 gift cards from NHLShop.com for NHL merchandise, and the grand prize of a VIP experience at a 2022 NHL® event.
Legendhairy Lineup kicks off with fans selecting their lineup for "Basic Bros," choosing from current NHL star players such as Roman Josi (Nashville Predators), Alex Ovechkin (Washington Capitals), Mitch Marner (Toronto Maple Leafs) and Charlie Coyle (Boston Bruins), as well as renowned NHL alumni goaltenders Patrick Roy and Andy Moog. Additional #HockeyHair categories with hockey stars and icons from all eras will launch each Monday for eight consecutive weeks, including Slickback Salads (Week 2), Top Fades (Week 3), High & Tights (Week 4), Magic Mullets (Week 5), Mane Men (Week 6), Best Flow (Week 7) and All-Time Greats (Week 8).
Each week, fans can also share their Legendhairy Lineup selections on social media using #HockeyHair.
The world's largest salon brand, with more than 4,400 salons across the U.S. and Canada, will also bring the campaign to life through in-salon signage and across Great Clips social media channels. Additionally, the Legendhairy Lineup campaign will be promoted on live game broadcasts on NHL Network™ and NHL.com leading up to the 2021 Stanley Cup® Playoffs.
"We're thrilled to give fans another opportunity to join the conversation surrounding some of the most celebrated and iconic hockey hair styles and player flows the League has ever seen," said Lisa Hake, vice president of marketing and communications at Great Clips, Inc. "Through our partnership with the NHL, Great Clips is continually evaluating opportunities that connect with our customers' interests and passion points to enhance their hockey fandom leading up to and throughout the Stanley Cup Playoffs."
Great Clips announced a multiyear partnership with the NHL, NHLPA and NHL Alumni Association in April 2019. Through the partnership, Great Clips is the Official Hair Salon of the NHL and receives brand exposure during all U.S. and Canada Stanley Cup® Playoffs game broadcasts and at tentpole NHL events, including NHL All-Star Weekend, NHL Winter Classic®, NHL Stadium Series™ and the NHL Gaming World Championship™.