Hischier feeling at home on base
Hischier, who has about seven weeks left for his military service, will no doubt be in great shape when the 2020-21 NHL season gets underway.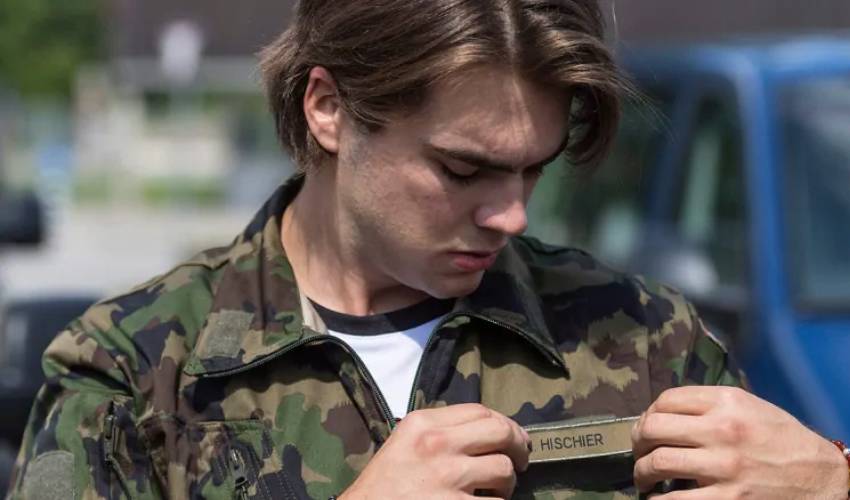 (feature photo: Alessandro Della Valle)
---
Nico Hischier is feeling right at home these days.
When the New Jersey Devils missed the cut in this year's NHL playoffs [the league and NHLPA agreed on a 24-team format, after the COVID-19 pandemic put the 2019-2020 regular season on pause], Hischier, the No. 1 overall pick in the 2017 NHL Entry Draft, made the decision to head back home to Switzerland.
One of the more interesting things on his plate happens to be, of all things, military duty.
"It's going really well," Hischier told NHLPA.com. "Doing this, it's always been in the back of my mind, and with so many things impacted by the coronavirus, I thought this was the best solution for me. This way, I can do my workouts and my service, all at the same time."
Hischier's military duty, which carries a mandatory 18-week service for men followed by three-week stints over the next six or seven years, has been going well for the 21-year-old.
Part of a specialized military program tailored for athletes, Hischier, who wears a uniform, classes include learning emergency medical techniques in the mornings and working out with other athletes in the afternoon.
There have been plenty of familiar faces throughout the alternate captain's experiences.
"My group, we are hockey players," said Hischier, who works five days, then heads home and returns the following week. "They are my age and I used to play them, so I know them. It's kind of fun because they are old friends. We can work out here together. There are some other athletes here as well. It's nice to know them, too. There are skiers, snowboarders – lots of different athletes."
When he's not at the military base, the former Swiss Hockey League standout is enjoying the home life with his parents, Rino and Katja, and siblings, Luca, and Nina.
Luca, 25, a forward with HC Davos, won two titles as member of SC Bern. Nina was an elite volleyball player.
"When I first got back from New Jersey, I quarantined at home with my family. My brother and sister were there. I can't remember the last time we spent that much time together. The one positive thing in all of this that's going on is that I am able to spend more time with my family."
Dinners are especially meaningful for the young NHL forward.
During the hockey season, Hischier isn't afforded much chance to enjoy home-cooked meals.
These days, he's making the most of those opportunities.
"Sometimes my brother and I cook, but it's been nice to sit down and have those meals together, to enjoy my mom's great cooking, like we used to. My mom and my dad, they've always taken great care of us. It's nice to be reminded of the days when we all sat down to a nice meal, and talked about what was going on in our lives."
Being back in his native land has also given Hischier time to catch up with childhood friends.
"I don't see them as often as I'd like, so it's another thing that's been good about coming home. We've just been hanging out. Just being home, being back in Switzerland, it's been nice."
Hischier, who has about seven weeks left for his military service, will no doubt be in great shape when the 2020-21 NHL season gets underway.
"It's good for me. Obviously, we do some military training, but they give us time to work out, to do some work on the ice. It's nice to be out there with the guys."
The forward, who has played 209 regular season NHL games, hopes to see more Swiss players competing on hockey's biggest stage in the near future.
What advice would Hischier give to aspiring NHLers from his homeland?
"I think kids, these days, they know they have to work hard and have big goals. I would tell them not to lose the fun while they are working hard to achieve their dream. Don't lose that fun when you are playing hockey. To me, that is the most important thing. That's what I try to tell myself all the time. We should not forget how much fun hockey is."