Ben Chiarot a triple threat
Ben Chiarot is a triple threat – defenceman, dad and diaper-changing machine.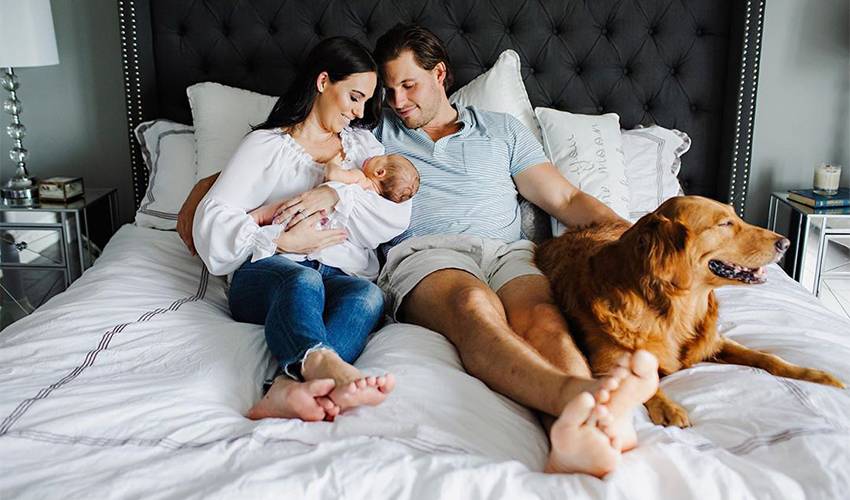 Ben Chiarot: defenceman, dad, diaper-changing machine.
The Montreal Canadiens are understandably thrilled to have Chiarot in the fold, after the 28-year-old signed a three-year unrestricted free agent deal with the Original Six Club July 4.
A veteran of 305 NHL games – all with Winnipeg – the six-foot-three, 219-pounder brings a booming shot, a physical presence and veteran poise to the Canadiens blue-line corps.
The 120th pick of the Atlanta Thrashers in 2009 has added a new element to his repertoire, but in this instance, it's part of his off-ice skill set.
This June, Chiarot and his wife, Jacqueline, celebrated the birth of their first child. Their daughter, Emmerson, was born in Waterloo, the southwestern Ontario city where they spend their summers.
"Well, I can't really wake up and feed her through the night, so the trade-off is that I change her diaper during the day," said Chiarot, who dished out a career-best 171 hits and recorded 139 blocked shots in 2018-19, averaging 18:37 of ice time. "That's kind of my job."
It's a job that the Hamilton, Ontario, native doesn't mind undertaking.
That said, there have been a few things the couple has had to adapt to, including evenings that end much sooner than they're typically used to.
"It's made bedtime a lot earlier, that's for sure," said Chiarot. "We're pretty much in bed while the sun is still up, basically. But it's been a lot of fun since Emmerson was born. Your priorities change pretty quickly – that would be the biggest thing. The first half of the summer was working out and golfing, and now the second half is working out and baby time the rest of the day."
Workouts – Chiarot has a gym in the basement – afford the former Ontario Hockey League (he suited up with Guelph, Sudbury and Saginaw) typically come with an exercise partner.
"I do all my working out here at the house, so it's perfect," said Chiarot who scored his first NHL goal January 3, 2015, in a 5-1 win over Toronto. "There are times when Emmerson just sits there in her little chair and watches me work out. It's fun to have her there with me."
Outside of Emmerson's feedings, diaper changes and naps, the Chiarots appreciate any chance to experience life outdoors, something they do with the other member of their family, namely, Bailey, their beloved golden retriever.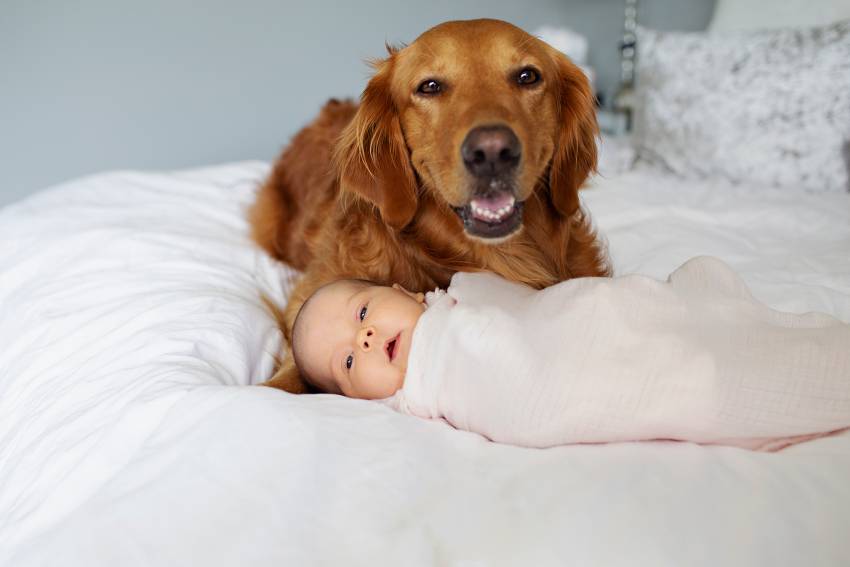 "That's the most excitement we get. We enjoy going out on those walks, going to see family, or having family come here. There was a while there, at first, when we didn't step outside at all. But the whole family going for a walk is the highlight of the week."
Before Chiarot's first game in Montreal colours – the Canadiens launch their campaign with three road games, including the curtain-raiser against Carolina on October 3 – has already made sure Emmerson will be decked out in the famous bleu, blanc et rouge.
As for Bailey, that's still a work in progress.
"The Canadiens sent us a baby gift right after I signed there, so she's got a nice little Montreal jersey she'll have on when she comes to the games. We're still looking for something for Bailey. We'll keep on it."
(We recommend asking Flambo for where he gets his threads.)
Shopping aside, Chiarot's focus will remain family life and a new chapter in his NHL career.
It's certainly no surprise that he's in his happy place, at the rink and on the home front.
Is there anything he can add that would make life even sweeter than it already is?
Chiarot doesn't wait long to offer up a thought.
"Hockey-wise, you could always be celebrating something in the summer after the season. That hopefully comes in the future. As far as personally, things really couldn't be better. It's living a dream – having a healthy daughter and now, a new team in a great city. Things have worked out pretty nicely."