Causes to benefit from annual tournament hit close to home for Ladd
The Ladd Foundation supports numerous causes, specifically focused on youth and the environment.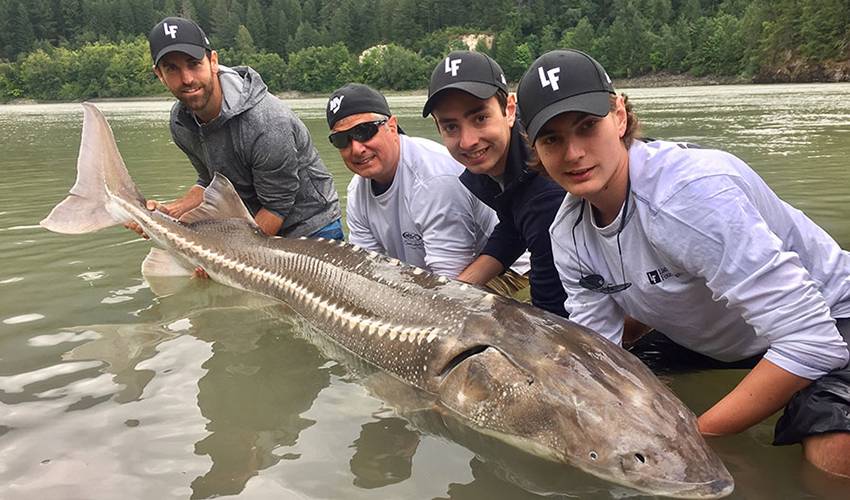 Andrew and Brandy Ladd aren't fishing for compliments when it comes to the foundation the couple created, the one that continues to make a difference in countless peoples' lives.
A two-time Stanley Cup winner, known for his leadership and respect among teammates and opponents alike, Andrew has been involved in numerous charitable causes over his NHL career, including through the Ladd Foundation, established in 2016.
The Ladd Foundation supports numerous causes, specifically focused on youth and the environment.
"My one adopted brother has fetal alcohol syndrome and the other has numerous physical and mental disabilities," offered Andrew, the former Winnipeg Jets and Atlanta Thrashers captain who is a staunch supporter of disadvantaged children and a strong advocate for the Special Olympics. "My uncle had Down syndrome. Having grown up in a household with physically and mentally disabled people, you realize the obstacles they had to overcome and the support that they needed to have opportunities like others have.
"It opened my eyes at a young age to helping others and making sure you're looking out for other people. That goes to my parents and how I was raised. I give them credit for raising three boys that try to think of other people and not just themselves."
From July 31-August 3, hockey fans will have the chance to participate in a fishing fundraiser hosted by The Ladd Foundation. It features two days of angling, fine dining, accommodations and the chance to rub elbows with NHL players.
Proceeds from the second annual sturgeon fishing charity event will go to the Canadian Mental Health Association (Calgary) and the Fraser River Sturgeon Conservation Society in British Columbia.
"They are doing some very innovative things in Calgary and have a really cool space created there for people who are struggling with mental health issues," said Andrew. "Mental health is a big issue for so many people. It seems like everyone you know is aware of someone that is dealing with it in some sort of way. We just want to show our support for a very worthy cause.
"With the outdoor aspect of what we're doing, we also want to help the fisheries and the sturgeon, who are magnificent creatures. Being in B.C., once you travel around the world and see different places, you realize how lucky we are to have the wildlife, scenery and outdoor life that we do. We're trying to protect that and ensure that our kids and our kids' kids have the same opportunities that we have. For me, that's important."
Some of the fellow players participating alongside Ladd in this this year event include Blake Wheeler, Tyler Myers and Nick Leddy.
"It's been great," said Ladd of the support he receives from fellow NHLPA members. "Our first event was a successful one. Everyone that came out, including the players, really enjoyed themselves. When you do an event like this, you count on your teammates and friends to help you out. It doesn't happen without them or the people that help organize it. My wife has been a huge help in organizing the event. It's been a lot of fun."
The veteran of 920 regular season NHL games is looking forward to getting out on the water.
"It's a unique experience, fishing for sturgeon," he started. "Anyone who hasn't had a chance to do it, especially in B.C. where they come in pretty big sizes – seven or eight feet – it's a real rush. We just want to get people on the boat so that they can experience it for the first time. But, obviously everything is going towards two great causes, so it's a win-win."
Said the couple, "We want our children to be good people first and foremost. We want them to understand that when you're in a position to help someone, you do it."
For more on The Ladd Foundation, visit laddfoundation.org.