Forsberg, de la Rose, teammates around the track
Going up against the best hockey players on the planet doesn't bring out the nerves in Jacob de la Rose. Watching the horse he co-owns with another NHLer compete? That's an entirely different story.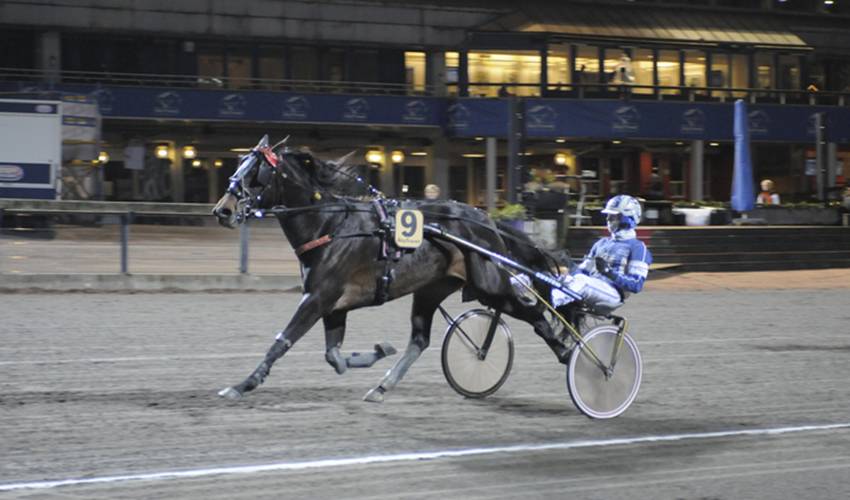 Going up against the best hockey players on the planet doesn't bring out the nerves in Montreal Canadiens forward Jacob de la Rose. But watching the horse he co-owns with another NHLer compete – that's an entirely different story.
Less than 24 hours after a 4-2 win over Dallas, the 22-year-old de la Rose, who had one assist in 14:56 of ice time, is counting down the minutes until he turns on his iPad and tunes into watch six-year-old standardbred Trilly of Nando take on 10 rivals at Sweden's Solvalla Racetrack.
"The excitement when there's a race – you get pretty pumped up," said the native of Arvika, Sweden. "Even though it's over in two minutes, it's the most exciting two minutes you can watch."
It was close friend Patric Skoglund who offered up the idea of horse ownership to de la Rose and fellow Swede Filip Forsberg of the Nashville Predators.
Last summer, just before de la Rose headed back to Montreal, he made the decision to invest in Trilly of Nando. Soon after, he convinced Forsberg to join him.
"Patric owns eight horses," de la Rose noted. "He found a horse and asked if we wanted to be part of it. We figured it would be a cool thing to do and so we jumped on board.
"I've been watching horse races since I was a kid," he continued. "It's pretty big in Sweden and I really enjoy going out to the races. I thought owning a horse would be fun and it has been, for sure."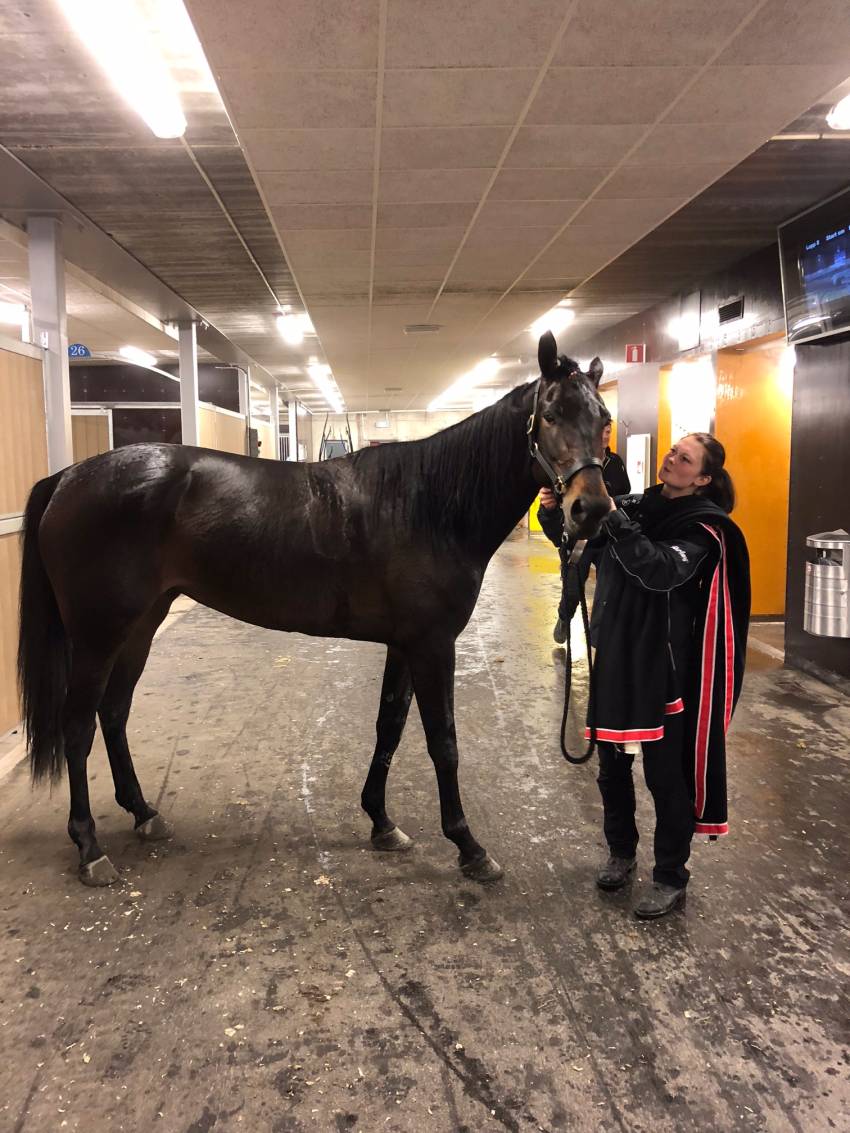 The 34th overall selection in the 2013 NHL Entry Draft is admittedly quite animated when he tunes in to see his horse.
"I usually watch the races alone, but even if other people are around, I get pretty loud," de la Rose said with a laugh. "You just can't help it."
The left wing's enthusiasm for racing has also caught the attention of his Montreal teammates.
"They ask me a lot about it, wanting to know how she's doing, when she's racing – things like that," said de la Rose. "They always want to know when her next race is and then they'll ask me how she did."
There are always several text message exchanges between de la Rose and Forsberg whenever their horse is entered to race.
"It's fun," said de la Rose. "We're good friends. We grew up together and it's a nice way to keep in touch and to do something like this together."
To date, Trilly of Nando has won three races. Not surprisingly, de la Rose is looking forward to the moment he finally gets to meet her in person and watch her race live.
"That's something I'm really excited about it," he said. "I'm pretty pumped about that moment."
Until then, de la Rose will keep his iPad close at hand.
"It's definitely different from the feeling you get when you bet on a horse," he said. "It's a different excitement. And you do get the nerves going as the race gets closer. But I love watching her. The wins she's had, they have been a bit of everything – she's won close races and she's won easily. You just have to sit back and hope for the best."
Perhaps one day de la Rose and Forsberg can face off, so to speak, against countrymen and fellow NHL players Henrik and Daniel Sedin, who have had great success as longtime standardbred owners.
In 2013, Nahar delivered the Sedin twins with a memorable victory in the Elitlopp, Sweden's biggest horse race.
"To win a race like that, I think it's a pretty good goal to have," said de la Rose.