Week 23: Turning The Page
Crosby, Ovechkin, Backstrom and Karlsson highlight the first playoff edition of the Weekly Review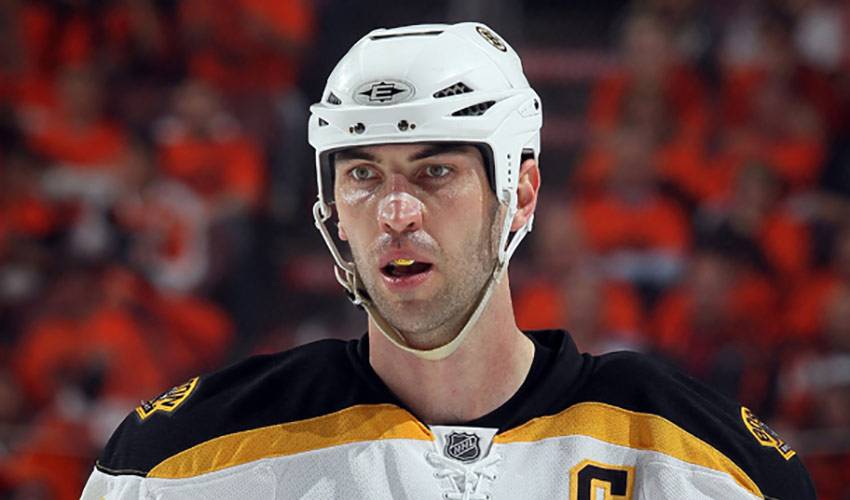 Team of the Week
BostonBruins (39-30-13)
Winners of their last three, Boston has turned, what was not so long ago, a tumultuous season, into one that now sees them as the 6th seed in the Eastern Conference playoffs. The Bruins have been equally desperate for both offence and healthy bodies all season, but somehow they've managed to stick together as a group and still be around once the dust of the regular season settled. While much of the recent credit has gone to Zdeno Chara for leading the Bruins into contention, the bona-fide reason for Boston's playoff berth lies between the pipes. In his first full NHL season, Tuukka Rask led the league in both goals-against-average (1.97) and save percentage (.931) and made up for a lot of shortcomings that the Bruins experienced during the year. Tuukka will now see his first NHL post-season action when Boston meets up with the Sabres, but if his play all season is indication, he will certainly be up to a challenge.

Player of the Week:
Sidney Crosby (C, Pittsburgh Penguins)

With the Pearson, Hart and Art Ross already occupying real-estate inhis trophy case, Sidney Crosby will have to find space for the latest addition – the Rocket Richard Trophy. With his previous season-high for goals being 39 in his rookie year, Sidney had always been considered more of a passer than a scorer, and was not considered much of a threat as others for the goal-scoring award. Having tinkered with his sticks and his shot over the summer, Sidney destroyed his old mark with 51 goals this season, tying him with Tampa Bay's Steven Stamkos for the most in the league. With two goals in his final regular season game, Sidney reached the plateau in dramatic fashion, something he has had a knack for this year. Aside from his goal-scoring, the 22-year old has been sizzling as of late, with 18 points in his last six games.

Line of the Week:
Henrik Sedin (C, Vancouver Canucks)

Going into his final game of the season last Saturday night, Henrik Sedin knew that he would have to wait to see what damage Alex Ovechkin would do on Sunday before he could call himself an Art Ross Trophy winner. Both had been storming towards the finish line neck and neck for the overall points lead, but a four-assist night against the Flames gave Henrik the cushion he would need. Henrik went into that night's game with 108 points, Ovechkin with 109. After massacring Calgary, Henrik put the pressure back on Washington's sniper, who went pointless in the Capitals' final game of the year the next day. The four-assist outburst also pushed the Canucks centre over the 80-assist mark, with his total of 83 for the season giving him a 14-point lead over second-place Joe Thornton in the assist race. Henrik also became the first Canuck to win the Art Ross Trophy and set numerous franchise records in what was an incredible year.

Young Player of the Week:
Erik Karlsson (D, Ottawa Senators)

Erik stepped into the Ottawa line-up for the first time this season, after having been highly-touted since he was drafted 15th overall in 2008. Just 19 years old, the defenceman is by no means a Tyler Myers-sized monster, but he is proving to be a very valuable player for the Senators. He chipped in with 26 points in 60 games this year, showing how gifted he is as an offensive threat. 10 of those points came while on the man-advantage, which is where the Senators envision he will make a fine career for himself. More importantly for the young native of Landsbro, Sweden were the two power-play points he scored in Game 1 of Ottawa's quarter-final match-up with the Penguins. It was Erik's first NHL playoff game but he helped Ottawa capitalize on two critical second-period power-plays as the Senators defeated the defending Stanley Cup champions by a score of 5-4.

Milestones of the Week:
Alex Ovechkin/Nicklas Backstrom (LW/C, Washington Capitals )

Having been integral to the others success since they have arrived in the league, it is fitting that Alex Ovechkin and Nicklas Backstorm share this space for their collective accolades. With Alex breaking the 50-goal plateau for the fourth time in five seasons and Nicklas surpassing 100 points for the first time, Washington has a duo that they will hope powers them through the post-season and to a Stanley Cup victory. Alex delivers the finishing and the flair, while Nicklas contributes sublime passing and hockey sense. Both combine to give nightmares to opposing goalies and defenceman, as any two players that combine for 220 points in a season can. Congratulations from NHLPA.com on your outstanding seasons and milestones, Alex and Nicklas.