Player of the Week - Derick Brassard
After helping the Rangers advance to the second-round of the playoffs, Derick Brassard is our Player of the Week.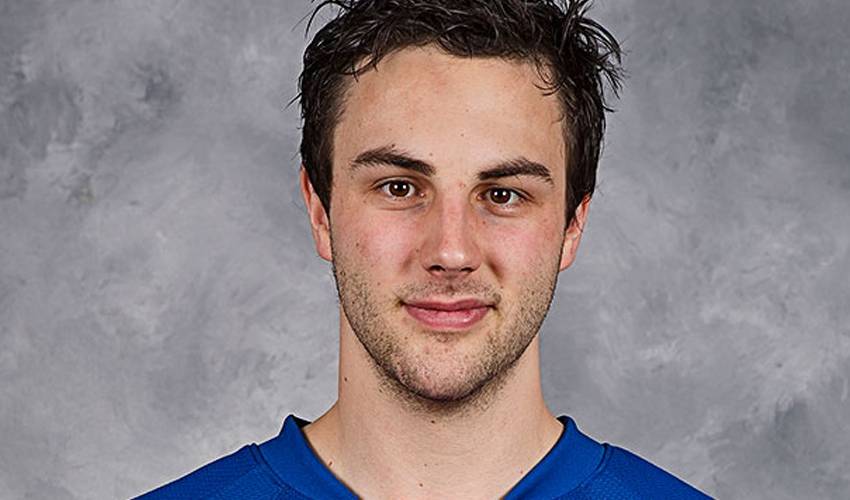 NEED TO KNOW
After a decisive game seven victory over the Washington Capitals in their first-round playoff matchup, the New York Rangers are bound for a second round showdown with original six foes in the Boston Bruins. There is much to be said about a fresh start and a change of scenery. No one can attest to this better than Rangers forward Derick Brassard. Since being dealt from the Columbus Blue Jackets at the trade deadline this season, Brassard made an immediate impact on Broadway, recording 5 goals and 6 assists for 11 points in only 13 regular season games with his new club. Despite this being his first taste of postseason play in his fifth career NHL season, that success flowed over into the Rangers' hard-fought Conference Quarter-Final series where Brassard netted 2 goals and 7 assists while scoring the game's only goal in a 1-0 Rangers shutout victory in game 6. "Brass" as he is known to teammates also added two assists in game seven, extending his playoff point streak to a team-best five.
Prior to making his NHL debut with the Blue Jackets mid-way through the 2007-08 season, Derick played 42 games with the team's AHL affiliate, Syracuse Crunch registering 51 points (15 goals and 36 assists) in 42 games. The 6'1", 190 lbs., winger spent three seasons with the Drummondville Voltigeurs of the Quebec Major Junior Hockey League before being drafted in 2006. His tenure with the team was highlighted by a 116-point campaign (44 goals, 72 assists) in 2004-05, the same season he was also named the league's Rookie of the Year.
At only 25 years old, it is evident that Brassard is not only talented on the ice, but he possesses leadership qualities that will better his team for years to come.
- Leads the Rangers in points (9), assists (7) and is currently tied for the team lead in postseason goals (2) and plus/minus (+4)
- Was traded from the Blue Jackets to the Rangers on April 3, 2013 along with Derek Dorsett and John Moore for Marian Gaborik
BIOGRAPHY
Born in Hull, Quebec on September 22, 1987
Drafted by the Columbus Blue Jackets in the 1st round, 6th overall in the 2006 NHL Entry Draft
Won a silver medal as a member of Team Canada at the 2004-05 World Under 18 Hockey Championship