Briere Feeling The Playoff Passion
Daniel Briere and the Habs are using the passion of their fans to help fuel their 2014 Stanley Cup playoff drive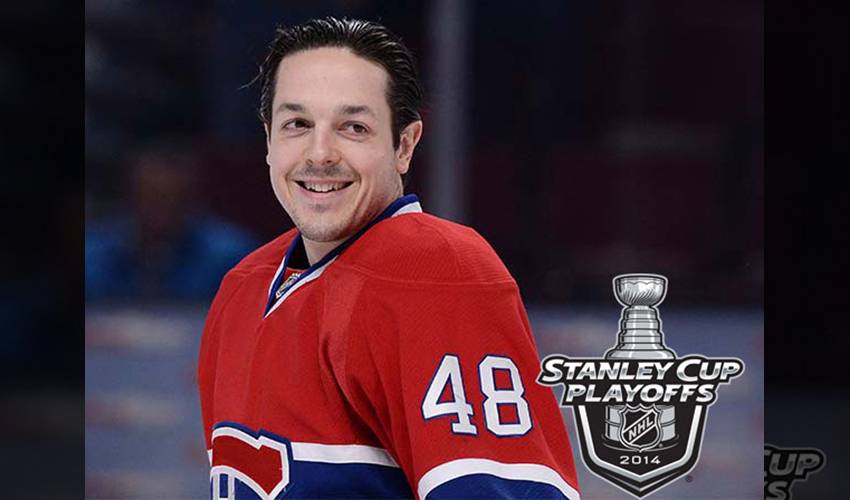 Whether he was staying up past his bedtime to listen in on the action, or readying to help the Montreal Canadiens launch their Stanley Cup bid, Daniel Briere still can't get enough of playoff hockey.
He had been tucked in, the lights were off, and had school in the morning. But, for a young hockey fan, sleep could wait – at least for a little while.
"I'd do whatever I could to watch the playoffs," said Briere, the night before Montreal headed to Tampa for Game 1 of their Eastern Conference quarterfinal series. "I was tired, but I wanted to know what was going on. I'd sleep at the edge of the bedroom, near the door, so I could listen to what was happening. I think I probably got caught a few times, but it was worth it."
Now, the 36-year-old, in his first season with the Canadiens, is putting his wealth of NHL playoff experience, 112 games, to be specific, to good use.
Briere was brilliant in Montreal's four-game sweep of Tampa in their first-round matchup, a constant offensive threat throughout the series.
Not surprisingly, there was plenty of hockey talk when Briere and teammate David Desharnais went out for dinner two days before they faced-off against the Lightning.
"You talk about personal stuff, things outside of hockey, but the playoffs were front and centre," said Briere, who has 111 career post-season points. "We talked about our matchup, but we also talked about all the other ones, too. It's exciting. It gets your blood flowing. You get that rush, feel that passion about being able to play for the Stanley Cup."
The native of Gatineau, Que., and his fellow Habs, aren't the only ones pumped about the playoffs.
"You love seeing the emotion and how excited the fans are," noted Briere. "When you're out, people will come up and wish you luck. That just gets you into it even more."
There's no doubt Briere can be an impact player at this time of the year. In 2009-10, the forward recorded 30 points in 23 games when Philadelphia made it to the Stanley Cup final. He netted 22 points in 22 games over the following two post-seasons, highlighted by 15 goals.
"You have to embrace it, cherish it," he offered. "Every game is so huge. It's what we all look forward to."
And when the Habs aren't playing, Briere is keeping close tabs on the other series.
"I'm still a big fan of the game," he said. "I love seeing what happens in all the other matchups, how things are unfolding. I watch as much as I can."
These days, though, Briere doesn't have to sneak around to catch the action.
No. 48 is front and centre.