Players Share Their Thanksgiving Highlights
Players from around the NHL took to social media to share their Thanskgiving holiday with fans. Here are the highlights!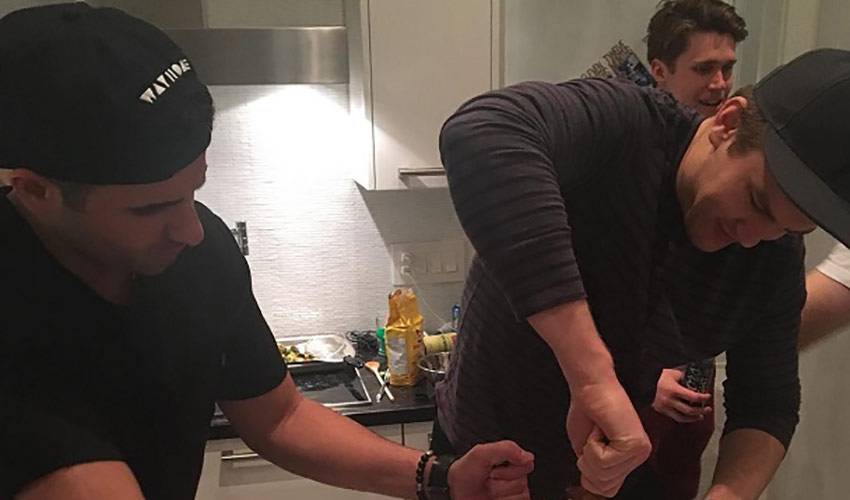 Family, friends, gratitude, football, and of course, food. Just some of the themes of U.S. Thanksgiving.
With what is often a hectic schedule, many NHL'ers are unable to physically be with their families to celebrate the holidays. The silver lining, however, is that the bonds among teammates run strong, creating a sort of hockey family, especially noticeable around the holidays.
Social media is a great way to connect with friends and family, and players from around the NHL took to Instagram and Twitter to share the holiday with their fans too. From team get-togethers to sweet family moments, here are the highlights that remind us to appreciate the important things in life.
---
I am thankful for family and friends that I love; and that I get to work on the ice. Hope everyone has a nice Thanksgiving!

— Ryan Miller (@RyanMiller3039) November 24, 2016
---
Happy Thanksgiving! I am extremely thankful this year for these little ones and my amazing wife! #Grateful pic.twitter.com/v14jYQobcj

— Cam Talbot (@ctalbot33) November 25, 2016
Happy Thanksgiving! So thankful for all my friends and family that have always supported me. Hope everyone has a great Thanksgiving.

— Phil Kessel (@PKessel81) November 24, 2016
Happy thanksgiving everyone! Very thankful for my incredible family and friends! Never take anything for granted, enjoy every second. 🦃❤️🤗

— Max Domi (@max_domi) November 24, 2016
The secret to having it all...is knowing you already do. Happy Thanksgiving #sothankful #myloves #iloveyou #Godisgood pic.twitter.com/NQxKJdrii1

— Nicholle Anderson (@xonichollexo) November 24, 2016
And of course, Roberto Luongo chimed in, serving as an abrupt reminder that another holiday is almost upon us.
I was able to do all my Christmas shopping while Aretha sang the national anthem #happythanksgiving

— Strombone (@strombone1) November 24, 2016