Karlsson and Ekman-Larsson 'stop sucking' for the oceans
They've competed internationally for their homeland of Sweden, but Erik Karlsson and Oliver Ekman-Larsson have teamed up again – but this time, it's to #StopSucking.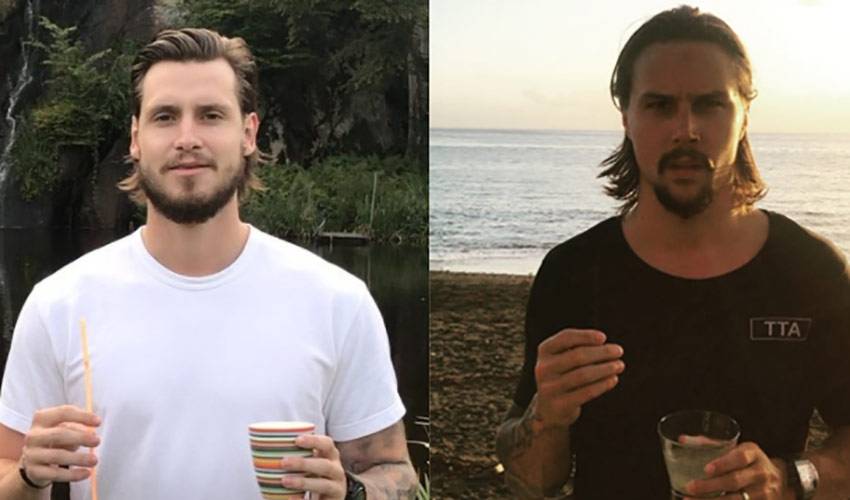 Erik Karlsson has been having quite the summer.
He became a godfather to his nephew.
He's attended fellow NHLPA member and countryman Carl Hagelin's wedding.
The highlight of his offseason, of course, was likely tying the knot himself to his long-time partner Melinda Currey.
While enjoying his honeymoon in Bora Bora, the Ottawa Senators captain also found time to take up an important environmental cause after being challenged by actor, environmentalist, and entrepreneur Adrian Grenier.
Though some of his followers were quick to note that Karlsson mistakenly referred to the Arizona Coyotes franchise as the Phoenix Coyotes, the chain reaction began as his fellow NHLPA member quickly took note of the important underlying message.
The challenge was started by Lonely Whale, a company co-founded by Grenier, and is dedicated to bringing people closer to the world's oceans through education and awareness. According to the Lonely Whale website, 500 million plastic straws are used every day across the U.S., many of which end up in the ocean, and by 2050 plastics in the ocean will outweigh the fish – the challenge aims to combat this shocking figure.
It didn't take long for Ekman-Larsson to respond to Karlsson's call out, while also extending the challenge across the sporting world to the NFL's Larry Fitzgerald, wide receiver for the Arizona Cardinals.
Fitzgerald has yet to respond to Thursday's challenge from Ekman-Larsson, but you can follow the #StopSucking challenge to track the movement. You can also check out Lonely Whale for more information that might inspire you to even challenge a friend – because nobody wants to suck.