Toronto Maple Leafs trade veteran forward Matt Martin to New York Islanders
Matt Martin is going back to the New York Islanders.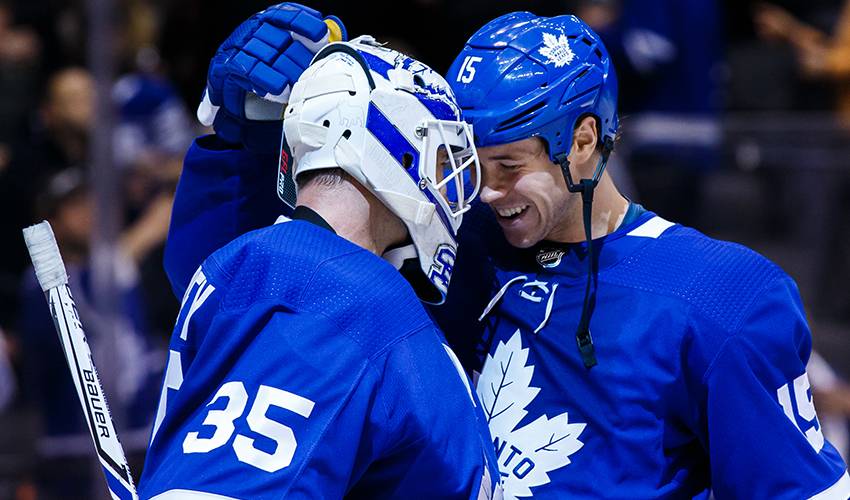 TORONTO — Matt Martin is going back to the New York Islanders.
The Toronto Maple Leafs have dealt the feisty forward to the Islanders, who drafted the Windsor, Ont., native in 2008. The Leafs get minor-league goalie Eamon McAdam in the deal.
Martin signed a four-year, US$10-million deal with the Leafs prior to the 2016 season. After playing every game in his first season with the Leafs, Martin suited up for just 50 games this past season and did not dress for Toronto's seven-game playoff series against the Boston Bruins.
In 132 games for the Leafs, the 29-year-old Martin had eight goals, 13 assists and 173 penalty minutes.
The 23-year-old McAdam split the 2017-18 season between Bridgeport of the AHL and Worcester of the ECHL. A third-round pick of the Islanders in 2013, McAdam has not played in the NHL.
The move comes two days after the Leafs beat out the Islanders for marquee free agent John Tavares, who had been with New York since starting his NHL career in 2009.
It marks the first trade between new Leafs GM Kyle Dubas and the man who preceded him in that role — Islanders GM Lou Lamoriello.
The Canadian Press