Van Riemsdyk, Cullen among free agents joining former teams
John Tavares isn't the only free agent going back to a familiar place.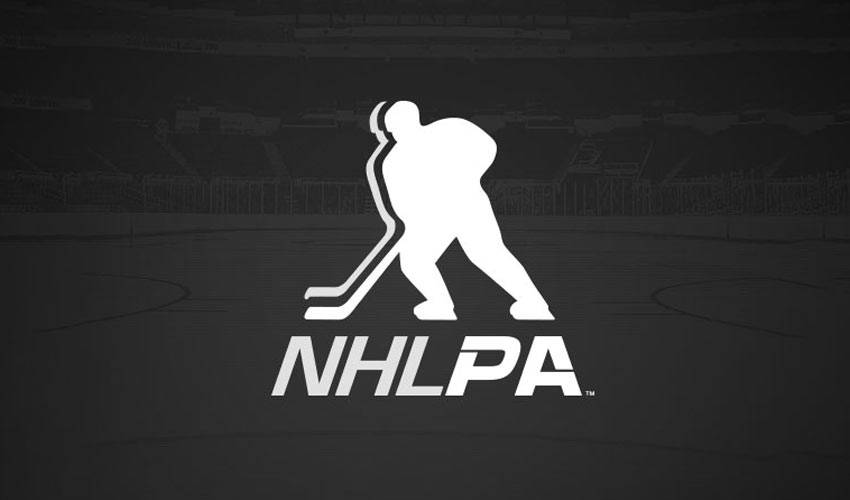 John Tavares isn't the only free agent going back to a familiar place.
Several players are returning to their former teams and comfortable situations — from James van Riemsdyk going back to Philadelphia on the second-richest July 1 deal to Matt Cullen taking a significant pay cut to rejoin the Pittsburgh Penguins he helped win the Stanley Cup twice. It's not quite the tug at the heartstrings that led Tavares to sign a $77 million, seven-year deal with his boyhood Toronto Maple Leafs, but familiarity was part of the bustle on the opening day of NHL free agency .
"I have that comfortablity with knowing a lot about the organization having played there in the past and having a lot of familiar faces still on the staff and stuff like that," van Riemsdyk said after signing a $35 million, five-year deal with the Flyers. "Even just remembering to my time previously is just how bad obviously they want to win and they're willing to put the resources into that. That passion and that commitment to that was a big thing for me."
Unsure there'd be room for him after his old team re-signed Riley Sheahan, Cullen signed a $650,000, one-year deal with the Penguins after spending a season back home in Minnesota. Tomas Plekanec was away from Montreal for only a few months, signing a bonus-laden $2.25 million, one-year deal with the Canadiens after they traded him to the rival Maple Leafs at the deadline.
Plekanec had planned since the end of the season to go back to Montreal, where his family remained when he went to Toronto. He will be back at the Bell Centre on a contract that can be worth another $1.25 million in incentives. The 35-year-old will get to play his 1,000th career regular-season game in his familiar blue, white and red uniform this October.
"That was my priority," Plekanec said. "I wanted to come back."
While Plekanec obviously felt a strong connection to Montreal after 14 seasons there, David Perron will be playing for the St. Louis Blues for the third time in his NHL career after signing for $16 million over four years. Perron spent his first six seasons with the Blues after they took him in the first round in 2007, returned as a free agent two summers ago, was taken by the Golden Knights in the expansion draft a year ago and is back again after setting career highs with 50 assists and 66 points in Las Vegas.
"Obviously (the Golden Knights) made the right decision with the way that David played for them," Blues general manager Doug Armstrong said. "He certainly could've made more money on the market. He wanted to come back."
Thomas Vanek enjoyed his 48 games with the Detroit Red Wings in 2016-17 so much he wanted to sign with them last July but they didn't have enough salary-cap space. When the opportunity presented itself this time, the 34-year-old winger zeroed in on a one-year deal and chose Detroit's $3 million offer over a few other options.
"I loved it there," Vanek said. "It was a good it. I really liked the whole culture of the organization and the guys were great. We tried to make it work last year. It didn't work out, so I'm happy it did this year."
No one says hockey players can't go home, but there has to be mutual interest. It was simple for the Penguins, who lacked something without Cullen in their second-round loss to the eventual Stanley Cup champion Washington Capitals. Pittsburgh had tried to reacquire the 41-year-old centre at the trade deadline.
It was a bit more complicated for the Flyers, who traded van Riemsdyk to Toronto in 2012 in a one-for-one deal for bruising defenceman Luke Schenn. That was under a previous regime that believed the 6-foot-3, 217-pound left winger wasn't tough enough, but GM Ron Hextall sees a player who checks the boxes for a playoff contender with a few holes.
"We felt with the fit that we needed some size," Hextall said. "We needed goal-scoring. We need a left winger. This one just fit all around for us and I think James felt the same way."
The personality fit was there, too, because Flyers management knew van Riemsdyk, who is 29. Coming through Philadelphia's system as the second overall pick in 2007 helped with Hextall being willing to make his biggest free agent splash.
"We know the person — people inside this organization — (and) obviously that helps," Hextall said.
Van Riemsdyk did his homework by talking with captain Claude Giroux, winger Jakub Voracek and recent Flyers players before choosing to return to his first NHL organization. He also fondly remembered the Flyers' run to the Cup Final in 2010.
"Hopefully again we get a chance to do something like that in the future," he said.
___
Follow Hockey Writer Stephen Whyno on Twitter at http://twitter.com/SWhyno
___
More AP NHL: https://apnews.com/tag/NHLhockey
Stephen Whyno, The Associated Press