Longtime Boston Bruins center David Krejci announces retirement at age 37
Krejci, 37, returned to North America last fall for one final NHL season.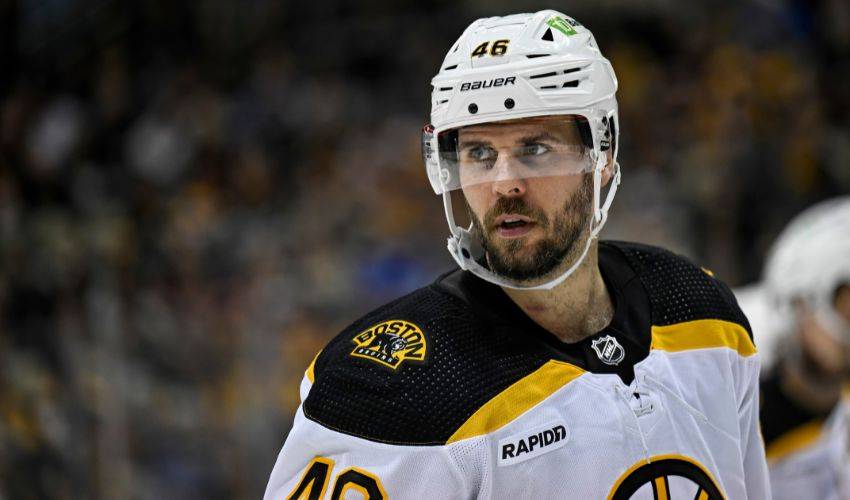 BOSTON (AP) — David Krejci has decided to retire, an expected development that leaves the Boston Bruins without their top two centers after setting records for the most wins and points in a season.
Krejci announced his retirement in a statement Monday, thanking team president Cam Neely and general manager Don Sweeney for allowing time to make the decision. It comes three weeks after captain and face of the franchise Patrice Bergeron opted to retire.
"After 15 full NHL seasons I have decided to retire from the best league in the world," Krejci said. "I have been very lucky to be on so many good teams and play with so many great players."
Krejci, 37, returned to North America last fall for one final NHL season. He had gone home for a year to play in front of his friends and family in his native Czechia.
A versatile, two-way center, Krecji played 1,192 regular-season and playoff games for the Bruins from 2007-2023, winning the Stanley Cup with them in 2011. He put up 871 points in that time, helping Boston reach the playoffs 13 times and make three appearances in the final.
The Bruins lost in the first round to eventual Eastern Conference champion Florida this past season after winning the Presidents' Trophy as the top team in the regular season. The departures of Bergeron and Krejci leave them with 26-year-old Pavel Zacha and 31-year-old Charlie Coyle as the top two centers.
Sweeney went through the offseason planning for life without Bergeron and Krejci, bringing back 2011 Cup-winning winger Milan Lucic and signing forwards James van Riemsdyk and Morgan Geekie and defenseman Kevin Shattenkirk to bargain contracts that fit with the teams' tight salary cap situation.
___
AP NHL: https://apnews.com/hub/NHL
The Associated Press