Jeff Petry right at home with the Detroit Red Wings
The Michigan native is excited to pull on the Red Wings jersey – the team he cheered for growing up.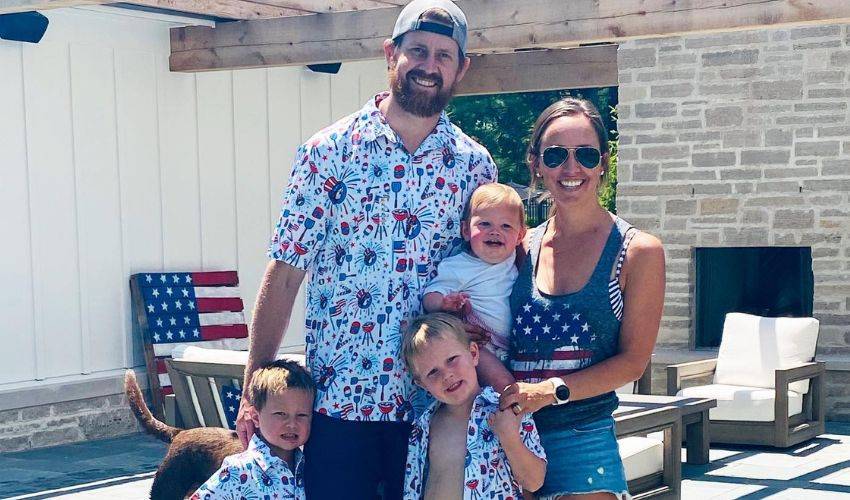 Feature Photo: IG / @jeffpetry26
---
As far as perfect fits go, it does not get much better for Jeff Petry and the Detroit Red Wings.
Two weeks after receiving the news of being traded to his hometown team from the Montreal Canadiens, the 35-year-old defenceman was reached in Michigan, just minutes removed from an on-ice session as he prepares for his 14th NHL season.
"It's a special moment for sure," said the native of Farmington Hills, a 30-minute drive northwest of Detroit. "Not only to play closer to home, but to play for the team that I watched growing up."
The Red Wings acquired Petry, a veteran of 864 regular-season NHL games and 48 playoff contests, on August 15.
As the son of 13-year MLB veteran and current TV analyst, Dan Petry, Jeff grew up surrounded by the Detroit professional sports scene. Dan, who was an MLB pitcher for the Detroit Tigers from 1979 to 1987 and 1990-91, helped the Tigers to a World Series title in 1984. Despite his dad's chosen sport, Jeff was always drawn to the hometown Red Wings.
"We went to a handful of [Red Wings] games," said the blueliner, who will wear No. 46 with the Red Wings, the same number his father sported with the Tigers. "My room in my house was painted red with the big Red Wings logo on it, along with the old-school plaques and pictures, along with lots of other memorabilia that we collected over the years. My brother and I would play mini sticks in the basement, and we would always fight over who was going to be the Red Wings."
That argument is now a moot point.
A two-sport athlete at St. Mary's Preparatory in Orchard Lake, Michigan, before playing his college hockey at Michigan State for three campaigns (2007-10), Petry was selected by the Edmonton Oilers in the second round (45th overall) in the 2006 NHL Draft.
Prior to spending last season with the Pittsburgh Penguins, Petry had donned both Oilers and Canadiens jerseys since making his NHL debut in December 2010, and played a veteran role with the Canadiens on their run to the Stanley Cup Final in 2020-21.
Now, Petry will start the next chapter of his career in a place that is far from unfamiliar.
"During COVID they were running a practice sheet out of LCA, [Little Caesars Arena] so I was able to go down there and skate with a lot of guys. There's familiarity with people there. I've known some of the staff dating back to high school. Walking in there, it's not that shock of a new environment since there are a lot of familiar faces, knowing some of the staff and players. There is a fair share of guys I haven't met, but I'm looking forward to that. I think that's one thing that feels natural and really good."
Petry is not the only one who is excited about playing for the Red Wings.
"My family is very excited to see a lot more games in person, and to be able to see our kids more often. My mom and dad are very happy about that."
A perfect fit, all around.
"Everything just seems to have come together naturally. Being connected to the schools the kids went to during the COVID year, that made things so much less stressful. Before the trade happened, we weren't really sure what we were going to do with that. So that's just another way things have fallen into place."
Detroit opens its season on the road against New Jersey on October 12 before returning home to face the Tampa Bay Lightning two days later.
Petry is looking forward to both games, a literal dream come true for the longtime fan of the storied franchise.
"Being able to wear that jersey … I know it's going to be a special moment."