Connor Brown is eager to lace up with the Edmonton Oilers
Brown signed a one-year deal with the Oilers on July 1 after playing in only four games due to injury in 2022-23.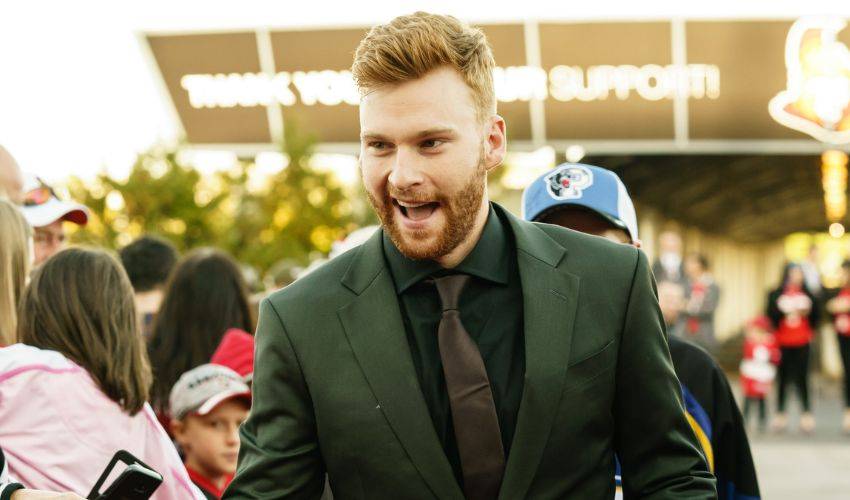 Feature photo: Getty Images
---
Connor Brown's next NHL shift could very well be one of his most memorable.
When he finally gets the chance to jump over the boards in an Edmonton Oilers jersey, the significance of the moment will not be lost on the 29-year-old Brown, who missed the majority of the 2022-23 campaign with a knee injury.
"Typically, the season is long and you are looking to get away from things a little bit over the summer, but I've been missing it," Brown told NHLPA.com. "I love to play. I love the game and being around the rink. I've been missing it big time and I'm excited to get it going again."
It is easy to appreciate why Brown, who signed a one-year deal with Edmonton on July 1, would feel that way.
Brown played in only four games with the Washington Capitals last season before sustaining a torn ACL that required surgery to repair.
"I think it was toughest mentally, maybe, at the start, in coming to terms with the loss of a season and what feels like a squandered opportunity. But I looked at it in the way of what doesn't kill you makes you stronger. Mentally, I'm feeling better than ever. I'm excited about this next chapter. Physically, it is what it is. It's a process. It's rewarding when you feel better and better each day, each week. Having the help of my wife, my family, and my friends, I have a huge support system. I'm very grateful for that."
As he is at the prospect of playing on an Oilers team that features some familiar faces, including former teammates Connor McDavid and Zach Hyman.
Brown was a teammate of the Oilers captain for two of his three seasons with the Ontario Hockey League's Erie Otters. Meanwhile, Brown played alongside Hyman from 2017 to 2019 with the Toronto Maple Leafs.
"I know guys like Connor and Zach, and you see that everyone is all in. They are knocking at the door, and the organization and the players aren't leaving anything to chance, so that we are as prepared as possible to get the job done. I think Edmonton is going to be a great fit for me with the way I play and what I can contribute. I think it's a perfect match. I haven't been this excited to get back on the sheet and get back into the thick of things in a long time."
Early on in his rehab journey, Brown, who played with the Ottawa Senators from 2019 to 2022, came to terms with the reality that his eventual return to game action was going to be a lengthy process.
"Rehab is not a linear path, where you get better and better each day. From my surgery until now, there have been times where you find your limit and you back off. I've been able to find new limits, especially over the last month, where I've been able to get back on the ice a bit. It's very rewarding."
He has had widespread support along the way, from teammates, past and present, and family and friends.
Being away from the game for an extended time has been an eye-opening experience for Brown.
"You don't quite realize as a hockey player how much you are immersed with your teammates and buddies. When you are injured, it's a lot of isolation. You are at home resting and recovering while the team is on the road. You are sitting on the couch and those are the times you really need to lean on those closest to you. My wife, Madison, has been amazing through this whole process, incredibly helpful and supportive. I feel blessed in that sense."
The forward, drafted by the Maple Leafs in the sixth round of the 2012 NHL Draft, has thought a lot about the opportunity that awaits him in Edmonton.
He is also humbled by his teammates' words, Hyman and McDavid included, who championed him coming to the Oilers.
"It's an honour that guys like them wanted me to come aboard and try to help them win. I owe it to them and everyone on the team to be as prepared as I can possibly be. Hockey is not a one-man or two-man sport, it takes everyone to be successful to reach your goals."
Brown is committed to playing his part in achieving those objectives.
"I'm still in rehab, just getting stronger. But I feel good though. There are lots of good things to look forward to. I can't wait to take that first shift. I'm sure it will be an emotional moment, but in the best way possible."