Great Clips® unveils inaugural class of the first-ever, Hockey Hair Hall of Fame
Grand prize winner and other inductees to be spotlighted during NHL Awards broadcast on TNT.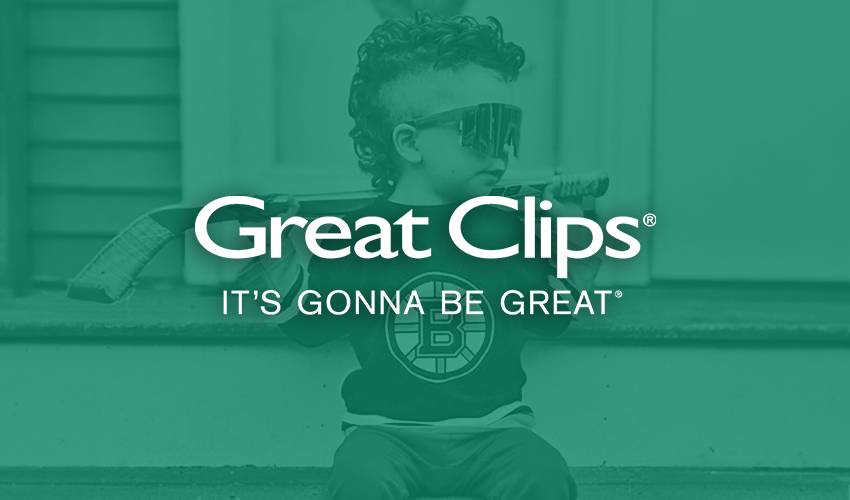 ---
MINNEAPOLIS (June 26, 2023) – Great Clips, the Official Hair Salon of the NHL and the NHLPA, today announced the inaugural six member class of the first-ever, virtual Hockey Hair Hall of Fame as part of the #ShowYourFlow campaign. From April 17 through May 7, Great Clips received nearly 4,000 photo and video submissions from hockey fans throughout U.S. and Canada on social media and through www.GreatClips.com/HockeyHair.
The six inductees enshrined include: Conor Busler from Lynnfield, MA (Age 3), Nigel McDonald from Dallas, TX (Age 15), Kate Boysen from Lee's Summit, MO (Age 36), Micah Kim from La Prairie, Manitoba (Age 4), Everly Bain from Port Coquitlam, British Columbia (Age 9) and Grady Duden from Sioux Center, IA (Age 20). To view the first-ever class of the Hockey Hair Hall of Fame, visit www.GreatClips.com/HockeyHair.
All inductees received free haircuts for a year and signed Show Your Flow prizing from NHL All-Star Jack Hughes and will be featured on Great Clips social and online channels.
With the highest score by judges, Conor Busler, a Boston Bruins fan, also received a Grand Prize package that included a trip to Nashville to attend the 2023 NHL Awards™. The prize package included tickets to the NHL Awards, roundtrip airfare, hotel accommodations and $300 for food and local transportation.
In collaboration with the NHL, Conor Busler and the other five inductees will be celebrated and featured in a segment during the NHL Awards broadcast on TNT this evening. Before the NHL Awards, Conor will also meet with NHL All-Stars Jack Hughes (New Jersey Devils) and Cale Makar (Colorado Avalanche®) who appeared in Great Clips television commercials during the 2023 Stanley Cup® Playoffs.
"We'd like to thank all of the hockey fans that participated in our #ShowYourFlow campaign and showed us their amazing hockey hair flows," said Lisa Hake, vice president of marketing and communications at Great Clips, Inc. "Hockey hair comes in all shapes, sizes and styles and that was definitely put on display over the last several weeks. We're excited to memorialize and reward these six fans for their hockey hair passion and hockey fandom."
Submissions were scored by a judging panel based on their creativity and originality, their passion for hockey and hockey hair, and the overall quality and appeal of their content. Members of the all-star judging panel included two-time NHL All-Star and New Jersey Devils Center Jack Hughes, Canadian women's hockey star Sarah Nurse, national talent show finalists and TV stars The Cline Twins, and hockey fan and influencer Jesse Pollock.