West Lorne Has Been Crowned the Winner of Kraft Hockeyville 2023
West Lorne will receive $250,000 in arena upgrades, helping the community expand their arena to accommodate more hockey players and fans.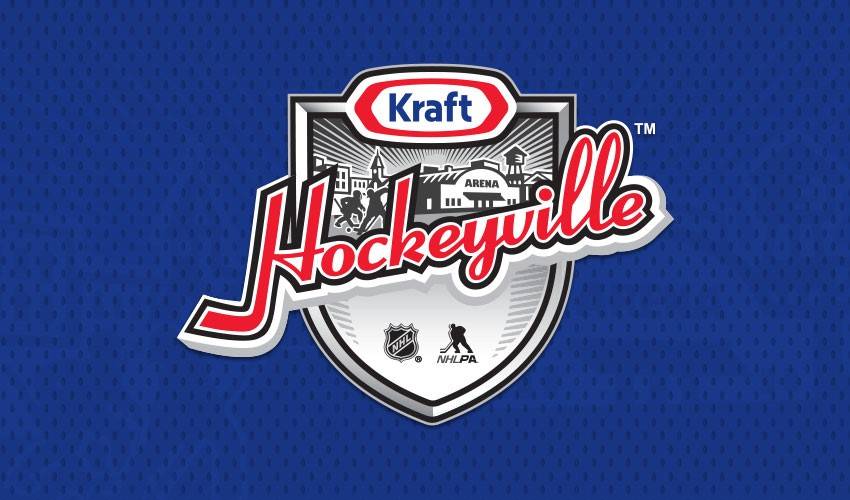 TORONTO, ON (April 1, 2023) – Kraft Heinz, in partnership with the National Hockey League (NHL) and the National Hockey League Players' Association (NHLPA), is pleased to announce West Lorne has won the coveted title of Kraft Hockeyville 2023. In addition to $250,000 in arena upgrades, the community will receive $10,000 worth of youth hockey equipment from the NHLPA Goals & Dreams fund and the opportunity to host an NHL® preseason game.
Canadians from coast to coast to coast selected their favourite community finalist to announce West Lorne who rallied together in support of West Lorne Arena as this year's winner of Kraft Hockeyville. The official announcement was made by NHL Commissioner Gary Bettman on Sportsnet's Hockey Night in Canada broadcast earlier tonight.
West Lorne Arena has been a hub for the communities of West Lorne, Rodney, and Dutton since it was rebuilt after a fire in 1968. Since then, the arena has been full every Friday, Saturday and Sunday, with families either on the ice or supporting behind the scenes. That includes current NHL® player Bo Horvat who grew up at the arena. His family still supports first year minor hockey registrants through the "Gooday Lets Play" program. As the number of minor hockey registrants grows to record levels, the community is running out of space. Winning Kraft Hockeyville will help with a range of upgrades including a new front entrance with more accessible larger doors, new dressing rooms to accommodate more players and an expanded warm room for families and fans.
"We would like to extend our congratulations to West Lorne, whose dedication to building the future of community hockey for players and fans helped capture the hearts of Canadians and the coveted title of Kraft Hockeyville 2023," said Adam Butler, President, Kraft Heinz Canada. "Kraft Hockeyville has a 17-year legacy of uniting Canadians through the love of the game and helping restore and upgrade hockey arenas in need across the country. The passion of our communities was unmatched this year, and I would like to send a special thanks to the Top 4 finalists and the other dedicated communities that participated in another special year for the program. Your drive to make the game more accessible and inclusive for all is what Kraft Hockeyville is all about."
The announcement of this year's winner officially brings another year of Kraft Hockeyville to a close. With thousands of nominations submitted and millions of votes cast, it's clear that Canada's game continues to thrive at both the local level and from coast to coast to coast. West Lorne and the many other nominated communities across the country have made a clear commitment to keeping it that way for generations to come.

For complete program details, please visit krafthockeyville.ca.