Get to know your 2023 All-Star Heroes
Each winner and a guest will receive air travel to Sunrise, Florida to take in weekend All-Star festivities.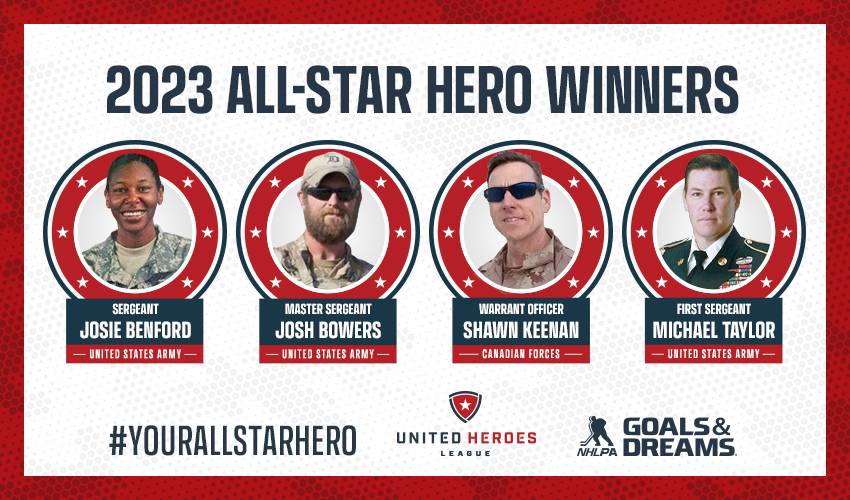 ---
The United Heroes League and the NHLPA have once again teamed up to make the upcoming NHL All-Star Game a once-in-a-lifetime experience for winners of the third annual All-Star Hero campaign. Through the players' NHLPA Goals & Dreams fund, military personnel and their families are recognized for their service.
The four service members, part of an estimated 5,000 nominations, were selected by the UHL after the public was asked to nominate their personal military hero.
Army Sergeant Josie Benford, Army Master Sergeant Josh Bowers, Canadian Forces Warrant Officer Shawn Keenan and Army First Sergeant Michael Taylor are this year's All-Star Heroes winners.
Each selected service member and a guest will receive air travel to Sunrise, Florida, where they will have the opportunity to meet and interact with NHL players, attend the NHL All-Star Skills Competition, as well as cheer on their favourite NHL players the 2023 Honda NHL® All-Star Game.
Hotel accommodations, ground transportation and other prizing is also provided to all four winners.
First Sergeant (Ret.) Michael Taylor of the United States Army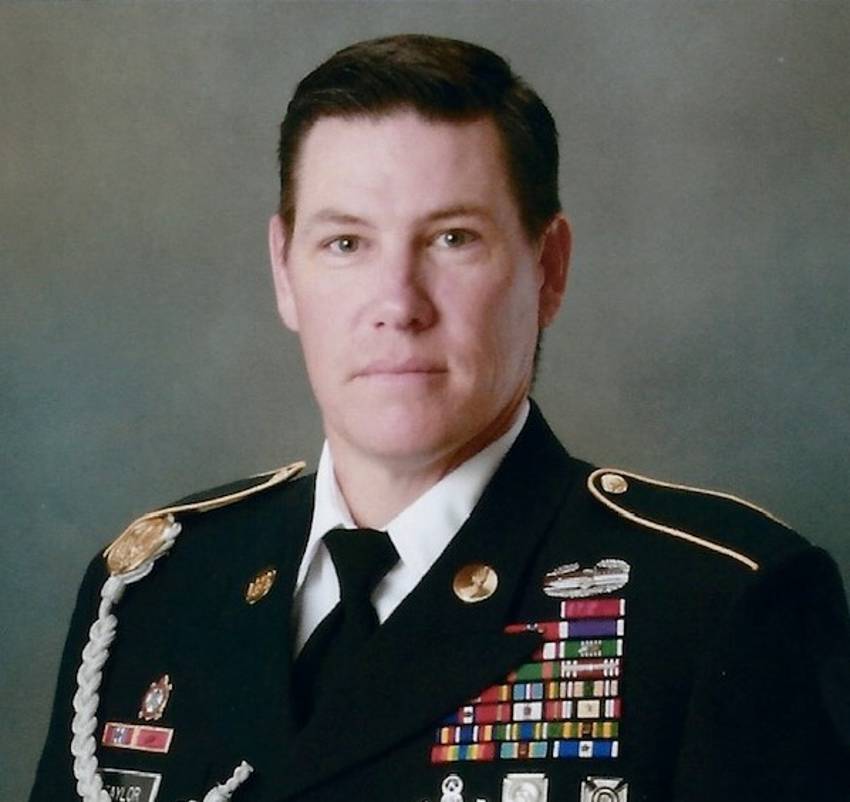 A retired U.S. Army First Sergeant with over 20 years on active duty, Taylor joined the service in 1993 as a Field Artillery Radar Operator, was deployed to Kuwait in 1995 and served in South Korea from 1996 to 1997.
In 1997, he reclassified as an Explosive Ordnance Disposal (EOD) Technician (Army Bomb Squad) leading soldiers during multiple deployments in Kosovo (2000-2001), Kuwait (2001-2002), Iraq (2003, 2004-2005, 2006-2008) and Afghanistan (2012-2013). In 2013, he was selected and served as the Chemical, Biological, Radiological, Nuclear, and High-Yield Explosives (CBRNE) Sergeant Major for the 1st Infantry Division. He served in the position until retiring in 2014.
For his contributions, Taylor has been recognized on multiple occasions, including being awarded the Combat Action Badge, Master Explosive Ordnance Disposal Badge, Legion of Merit, Bronze Star Medal (4), Purple Heart, Meritorious Service Medal (2), Army Commendation Medal (7), Army Achievement Medal (4), Navy and Marine Corps Achievement Medal and numerous campaign decorations.
When it comes to his hockey fandom, Taylor is a staunch supporter of the Boston Bruins, cheering alongside his 13-year-old son, Chase. From watching games at home to catching a few Bruins games live throughout the season, hockey is a cornerstone of the Taylor family and a treasured way to connect.
"My son was probably about six when I took him to a [American Hockey League] Providence Bruins game. He turned around and said, 'I love hockey. Can I play it?' He had only been to one game, but he fell in love with it. That changed us from enjoying hockey to being a real hockey family. That's how things have been ever since then."
Taylor, who now works at the airport in Boston, was elated when he found out he was acknowledged as an All-Star Hero this year.
"I've been following the UHL, and something came across my email about the All-Star Heroes initiative and I thought, 'That would be cool.' But never did I think it would be a reality."
After being asked to hop on a video conference call, Taylor quickly realized he was one of the chosen winners.
"We get on and Shane was there, the NHLPA was there and Nate Schmidt from the Winnipeg Jets is on too. I counted the screens and before anyone had a chance to take in what was happening, Nate jumps on and says, 'Well, congratulations, the four of you.' I can't jump around and cheer because I'm at work, and my son is just sitting there with a big smile on his face."
He and Chase, a fan of Bruins forward David Pastrnak, have been counting down the days until they head to Florida for this year's festivities.
While they are fans of the Bruins, father and son are hoping to have the chance to meet players from across the league and watch them put their talents to the test in the various skills competitions.
"It's something I know neither of us will ever forget," said Taylor, who lists Patrice Bergeron as his favourite player. "It's a great opportunity, one that is so much more special in that I get to share it with my son. It's almost impossible to put into words what kind of experience this is going to be. It's amazing. That's the best I come up with, but it doesn't really do it justice."
Warrant Officer Shawn Keenan of the Canadian Forces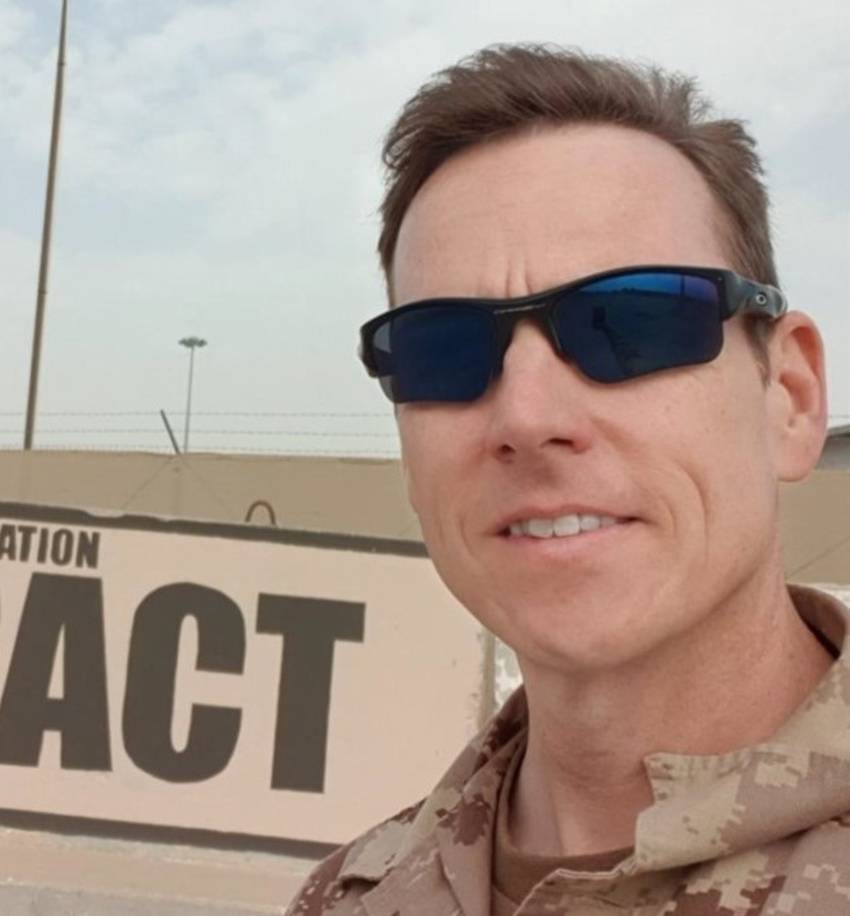 Warrant Officer Shawn Keenan has served his country for 20-plus years and has completed multiple tours in Afghanistan, Haiti and Iraq.
In 2017, he was called on to take care of his wife, Natalie, after she suffered a traumatic brain injury during her pre-deployment training, putting his career on hold to help her during her extensive rehabilitation period and care for the couple's three children.
Hockey has been a constant source of happiness throughout the challenges the couple has faced, both individually and collectively. Their children share that same passion for the sport and enjoy any opportunity to watch their favourite players compete at the game's top level.
It is not just the excitement surrounding this year's annual gathering of some of the top NHL players that has Keenan, who resides in New Brunswick, looking forward to the event.
"I think the overall experience is going to be amazing. And the warm weather will be a bonus."
Keenan will be accompanied by his young daughter, Emilee, to Sunrise, Florida.
"I'm not sure that it's fully registered with her yet, but she's getting more and more excited by the day. It's great to watch."
A longtime Toronto Maple Leafs supporter, Keenan chose one particular player on the team's current roster that he would like to meet.
"I don't know that I have a favorite current player, per se. Most of the guys that I looked up to and tried to emulate are long retired, but as a Maple Leafs fan, meeting Mitch Marner would be a highlight. I've seen him play live a few times and the things he can do with the puck are incredible."
---
---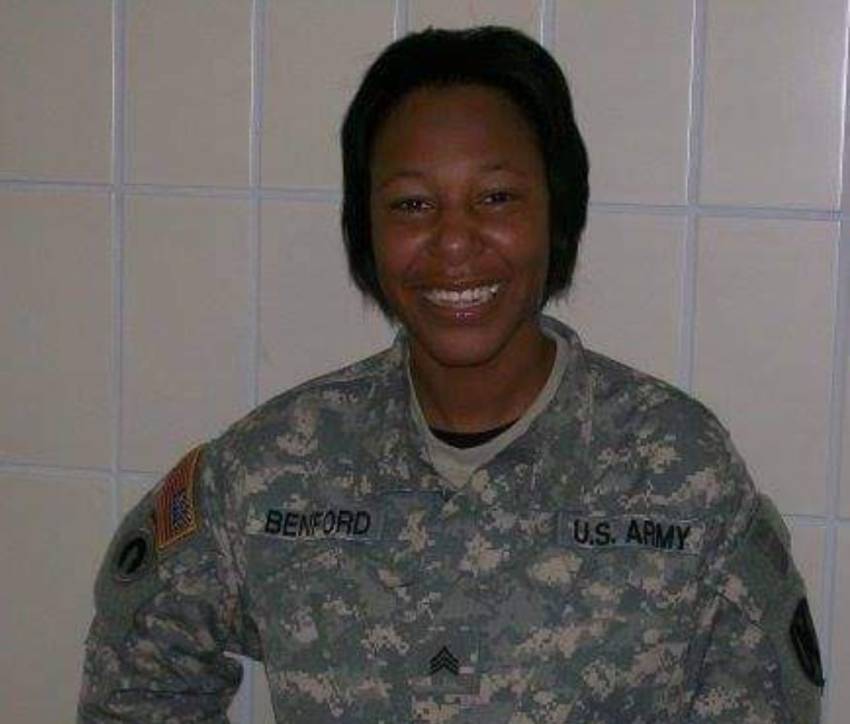 Sergeant Josie Benford of the United States Army
Starting off her career in the Alabama National Guard, Benford enjoyed the experience so much that she made the decision to elevate to active duty. Since then, Benford has completed tours in Iraq, one for 12 months and the other for 15 months, and has been stationed around the world, including in Korea and Germany.
Taking great pride in her service as a female soldier in a male-dominated unit, Benford worked diligently and dutifully to earn the rank of Sergeant in the Army despite several obstacles and personal health issues.
Now living in California, Benford, a single mother, enjoys any opportunity to go on trips with her nine-year-old son, Jason. She quickly fell in love with the game after she was introduced to the game by Jason's father, a Marine veteran.
"It's an honour," said Benford of being chosen as one of the UHL All-Star Heroes. "I didn't think I had a chance to be recognized in this way, and I'm just so excited. It's an opportunity of a lifetime."
The trip to Florida will be another cherished opportunity for Benford to spend quality time with her son.
"I've been traveling with my son ever since he was six months. My father would joke with him and tell him that he's been more places than most people. We've been to some really interesting places over the years. And now, to have this chance, it's going to be amazing."
Benford has been eagerly counting down the days since she received the news.
"I can't wait for this experience. I love doing things together with my son, so to be able to do this is going to be unbelievable. Ever since he came into the world, it's just been the two of us. His father was the one who got me into hockey. My son, he's not really a sports person, but he'll watch because I do. He wants to do things with me.
"I took him to a couple of NHL games. He got upset because he wanted Anaheim to win, but they lost. He was so disappointed. But in his first game, also in Anaheim, he got to see a hat trick, so he was really happy."
Being an All-Star Hero in this year's group will also give Benford a welcome chance to meet fellow military service members.
The former Sergeant is continuing to look at ways to support retired veterans.
"I love my veteran community and I wish I could do more. Right now, I'm unemployed, but I'm fortunate that I am able to provide for my son and keep a roof over his head. But that's not the way it is for a lot of others, and I would like to find ways that I could do more for vets, even if it's just volunteering my time."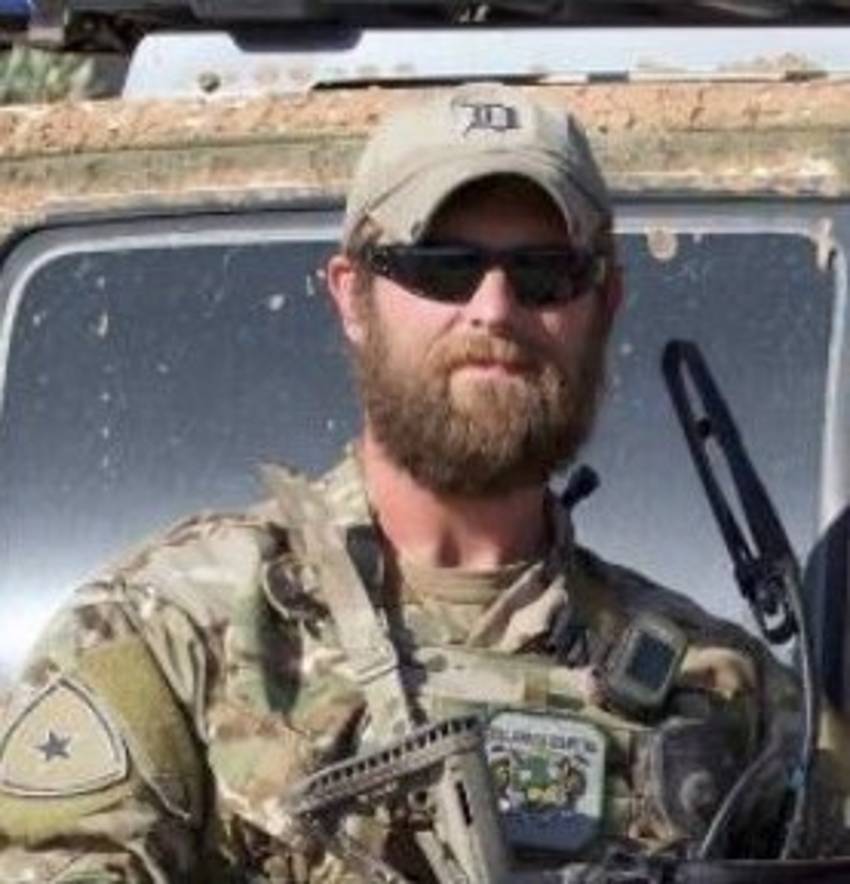 Master Sergeant (Ret.) Josh Bowers of the United States Army
Serving in the U.S. Army for 21 years, most of that time as a Green Beret, Bowers has earned numerous awards for his service, including the Iraqi Counter Terrorism badge, Iraqi Commando badge and Bronze Star Medal, just to name a few.
The demands of his service have meant missing out on important family events throughout the years, but the Bowers have been making up for it by sharing old memories and making new ones, including through their shared love of hockey. From coaching his two kids, to watching games together at home, Bowers' passion for the sport has continued to grow since his retirement.
Bowers found himself caught off guard when he found out he was selected as an All-Star Hero.
"To be perfectly honest, it's a little strange. There are a lot of others who have done more than me. I've worked with so many incredible people, and I know that they would love this. But at the same time, it's so exciting. And to be able to take my son with me, that's something we will never forget. Hockey is something he and I bonded pretty tight over. It's really humbling."
Hockey is a big part of the family's daily lives.
"I help coach both of my kids' teams. My son just made a select, mini-travel team. Thursday through Sunday, we're pretty much at the rink. They came back from a game and now they're watching one on TV. Coaching, it really is great. It's a way to spend time with them and to share our love of hockey. I love to watch them play and see that excitement they have with their teammates. With my daughter, it's something her and I can finally do together.
"Watching the way they grow, mentally and physically, seeing their intensity when they play, it's so much fun to watch and to see something they both care about, especially my son. He recently told me after practice, 'I wish we could get one or two more practices in a week.' He's got big dreams. He has stars in his eyes. It depends on what day it is. He was a big Gordie Howe guy. He's a big Thomas Greiss fan. Thomas gave him his first set of goalie pads. He'll always be cemented in his heart. He also did a Zoom call with my son that Shane Hudella and the UHL put together. He's also a big [Marc-André] Fleury fan as well."
After a long and distinguished career in the U.S. Army, Bowers, a lifelong Detroit Red Wings fan, has appreciated the chance to spend more time with his family.
His love for all things hockey, and respect for the players, is stronger than ever.
"The experiences that I've had all the years growing up – and this is why I love the game so much – is the players, the mentality they have, people that want to be part of a team and to work together."
Bowers experienced that camaraderie during his military days, and it is something he is looking forward to exchanging stories about with his fellow All-Star Hero winners in Florida.
"Meeting some of the other folks that are going to be there will be great. Maybe shake some hands and meet some incredible people, and some of the lessons that come along with it, that is something I am looking forward to."
Bowers will be thinking of all service members throughout All-Star weekend.
"I didn't really look at it that way, but it's an interesting point … doing this for the people that can't, those who aren't with us anymore. That is important for me."