NHLPA Goals & Dreams and William Nylander team up with Peel Police youth hockey program
William Nylander and Peel Police provided an assist to some lucky NHLPA Goals & Dreams participants.
With his own hockey dreams already a reality, William Nylander wanted to help make sure others had the same experience.
Teaming with the NHLPA Goals & Dreams fund, Nylander, in his seventh NHL season with the Toronto Maple Leafs, was honoured to be part of an event that saw the first 10 sets of equipment presented to the Peel Police youth hockey program on November 3 at Peel Police Headquarters. This marks the first 10 sets out of 50 that has been committed by NHLPA Goals & Dreams to the Peel Police's grassroots hockey program. The program provides youth from marginalized communities in Peel region with the opportunity to play hockey at no cost.
"On behalf of all NHL players, I'm excited that our Goals & Dreams program is helping more children in the Peel region play the game of hockey," said Nylander in a video message that was played for the youth in attendance. "We are proud to work with the Peel police to help provide you the opportunity to participate. I hope you guys enjoy the equipment and have a great year."
Nylander also answered questions over Zoom from participants in the program, which were submitted in advance with Nylander not being able to attend due to COVID-19 protocols.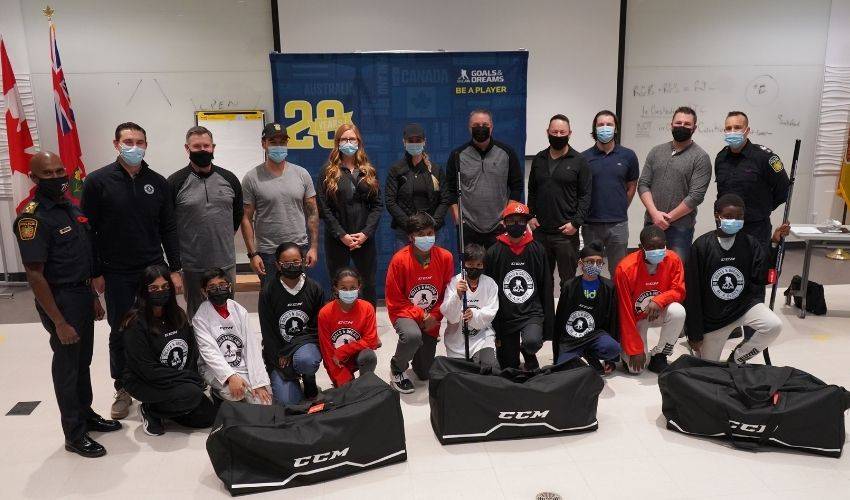 One of the young participants, Yoosuf, asked the Leafs star forward if he ever thought he would have made it to the NHL ranks.
"When I was younger, I always dreamed of playing in the NHL, but you never know what happens when you work hard and go aim for your dreams," said Nylander, who named teammate Auston Matthews as the best player in the game today and "Popstar," by Drake, as his favourite song.
The Peel Police youth hockey program's mission is to build positive relationships between police and youth in the community.
The equipment donation will be a game changer for the program, whose first on-ice session took place on November 10 at CAA Centre in Brampton.
"I just want to say I'm really appreciative of the NHLPA coming alongside Peel Police and our officers to connect with young people in our community that might not have had a pathway to such an amazing sport as hockey," said Chief Nishan Duraiappah, who along with Inspector Peter Danos, Detective-Sergeant John Carrabs, and Sergeant Stephen Murphy, play have key roles in the program. "We're very thankful for the ability for kids to get an opportunity to do something they may not have done before. This is an amazing thing for Peel region, for our young people. They are the ones that are benefitting from this, but we are very appreciative of the NHLPA and their commitment to Peel region."
It's a sentiment echoed by Detective-Sergeant Carrabs.
"It's my pleasure and honour to be associated with the NHLPA's Goals & Dreams. This program is going to help strengthen the relationships with our community, our children, as well as our police officers. Police officers are a lot like a hockey team – we band together, we work hard for the same common goal, and we stick up for each other. This program is going to help the children in our community, who may not have the opportunity and the experience and the means to play hockey."
Devin Smith, NHLPA Goals & Dreams Chairman, cites the Peel Police youth hockey program as a perfect example of what the charitable initiative is all about.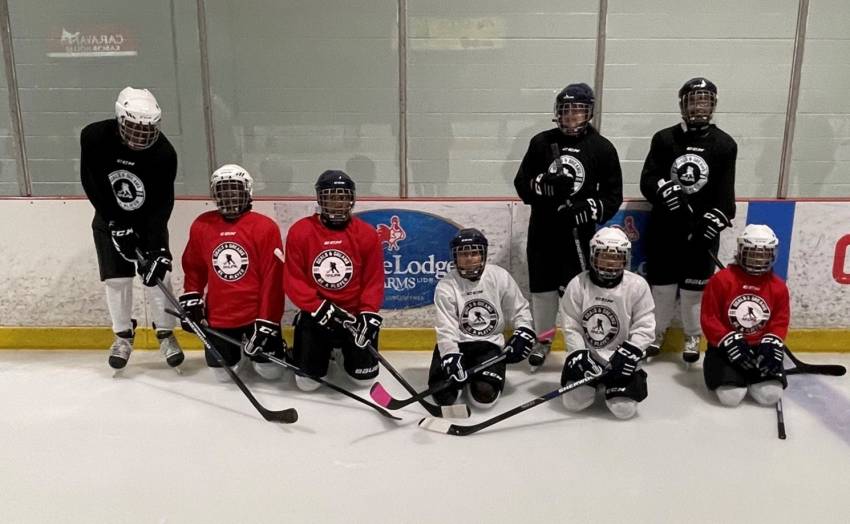 "The NHLPA Goals & Dreams program and all NHLPA members are very proud to support the Peel Police youth hockey program and its efforts in connecting with youth in the community to enjoy the game we all love," said Smith. "With the cost of equipment being a major obstacle in hockey, the players' collective goal is to assist children and their families by donating full sets of new equipment through G&D. We are thankful to be able to work with the Peel Police youth hockey program and to support its mission."
Driven by a passion for hockey and community, and in the spirit of giving back, the players' own NHLPA Goals & Dreams fund has supported youth hockey in 34 countries and donated more than $25 million in equipment for more than 21 years.
Click here for more on NHLPA Goals & Dreams.