Thompson rejuvenated back in Philly, along quest for more special ink
With over 800 NHL games under his belt, Nate Thompson is feeling reenergized after starting his second stint with the Philadelphia Flyers.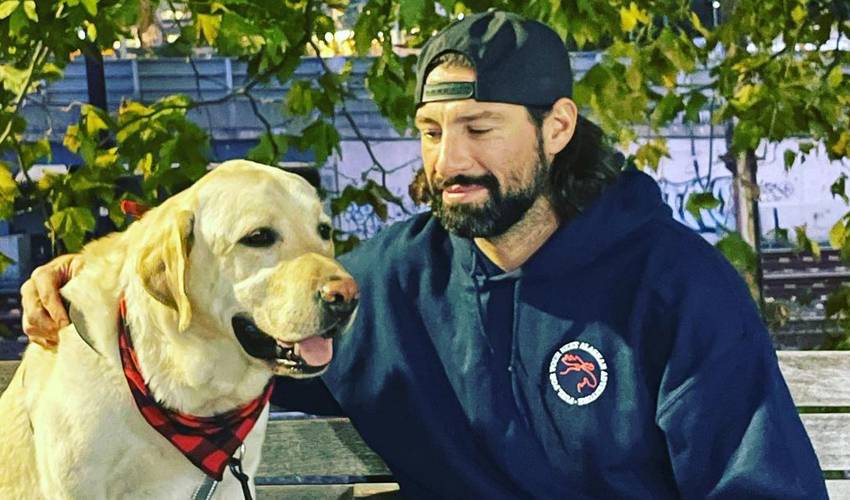 Feature Photo: IG / @nthompson44
---
Nate Thompson is happy to wear his art on his sleeve.
The 37-year-old Philadelphia Flyers forward, now in his 14th NHL season, recalled an interesting conversation he had with his tattoo artist this offseason.
"I ended up getting a whole other sleeve this summer," Thompson told NHLPA.com. "I already had one sleeve done, so I added another one. I also have tattoos on my chest, and my tattoo artist was like, 'Maybe it's a good thing you're leaving for the season, or you'd probably keep going.' I guess I need to take a little breather for now because I was on a tear this summer."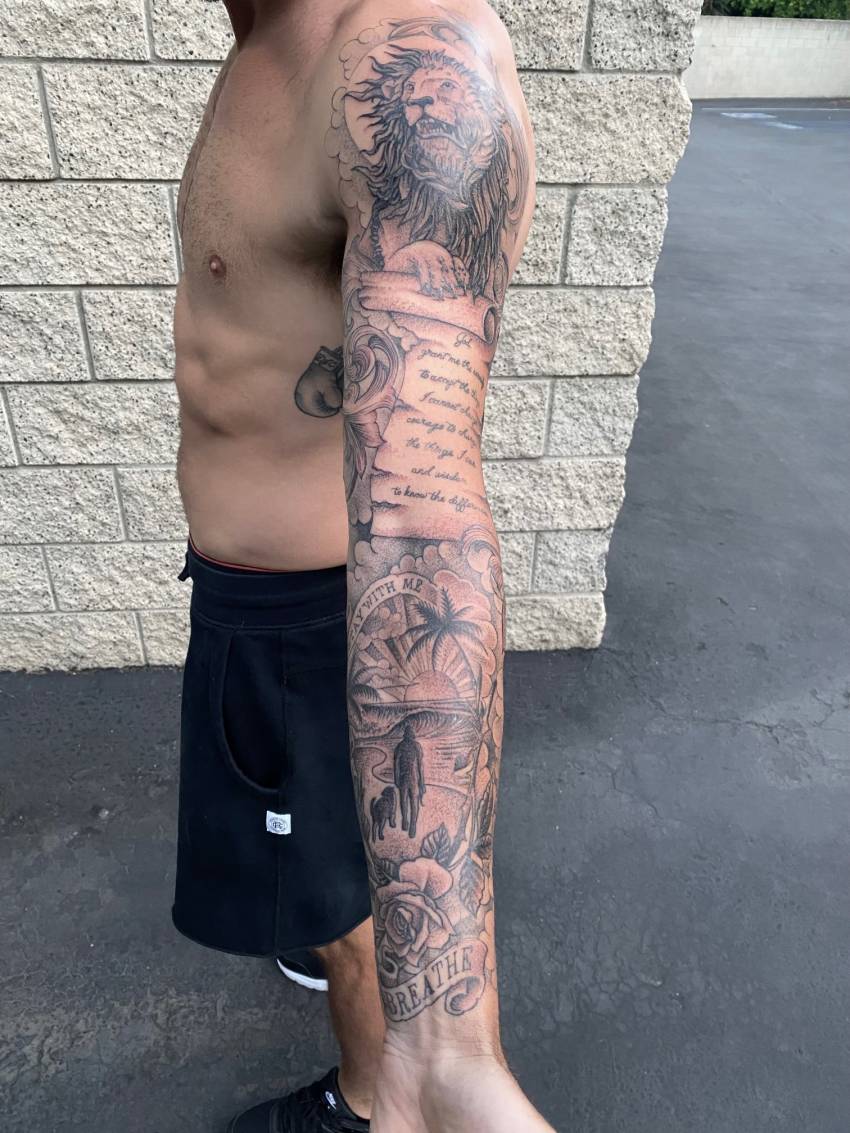 A native of Anchorage, Alaska, the 6-foot-1, 205-pounder has received plenty of positive ink for the on-ice play and veteran leadership that he brings to his Metropolitan Division team, a club he is certainly familiar with.
Thompson played part of his 2019-20 campaign with the Flyers after being acquired from the Montreal Canadiens at the trade deadline in February 2020 and skated in seven games before the season was paused due to COVID-19. In the playoffs, he averaged 13:08 of ice time per game and won 60.1% of the faceoffs he took.
He found his way back to the Flyers after spending the 2020-21 season with the Winnipeg Jets, signing as an unrestricted free agent this past July.
How does he feel being back in the fold?
"It's rejuvenating. I'm really enjoying myself. We have a really great group and I can tell it's going to be a really fun season. It was a no-brainer for me to sign here. When I had my first stint here, I really wanted to come back, but the nature of the business, things fell through. When the opportunity came up again to play for the Flyers, I jumped at it. For me coming back here, the core group, the moves that were made over the offseason and being familiar with the coaching staff – it just made everything so much easier coming into a situation you're familiar with."
Thompson, who has appeared in over 800 regular-season games over his NHL career, kept in touch with several of his Flyers' teammates after he moved on to Winnipeg.
"I talked to a lot of the guys, so it was one of those things where I was super excited to be able to come back. It's a very talented team and it's been a lot of fun since I got here before training camp."
A recent Tweet from the team, featuring a mic'ed up Thomspon, is a perfect depiction of how he feels about his second go-round in orange, black and white.
It's obvious from the clips that he's relishing his leadership and energy role.
"We have a great mix of young and older guys. It's been a lot of fun. Everyone gets along, everyone hangs out – just a really good group. It's fun coming to the rink every day."
When he's not at the rink, Thompson spends some quality time with his dog Eddie, who made social media headlines of his own when he took to the ice during a Montreal Canadiens practice. Daily dog walks have helped Thompson get to know his NHL home city a little more.
"Philadelphia is a historic city, a passionate city, and people love their sports. To be part of that, it's a great opportunity. The food is incredible, the people are awesome, and I'm really enjoying playing for the Flyers. Having Eddie along for the ride has been great too. I think anyone who has a dog knows that they never really have a bad day. Eddie is one of those dogs where if a day isn't going well for me, he's there for me. When I come home and he's happy to see me, it's a good feeling."
And, perhaps not surprisingly, Thompson has a space on his arm that's dedicated to Eddie and the person he's named after.
"I'm a big Pearl Jam and I named Eddie after Eddie Vedder [the group's lead singer]. I have a little tribute to Eddie Vedder and Eddie at the same time. I have a little silhouette of Eddie [the dog] on my forearm with some lyrics from the song 'Just Breathe' on my arm. So, it's a tribute to my dog and Pearl Jam."
As for future tattoos, Thompson would jump at the chance to add a Stanley Cup image to his impressive ink collection.
For now, he'll continue to play his part in helping the team chase championship glory.
"I'm having a blast and I'm enjoying every moment."