From Germany to Ottawa, Josh Norris has developed his game
Josh Norris' passion for hockey led him to a standout rookie season for the Ottawa Senators. It all started with watching his father, Dwayne, excel on the ice in Germany.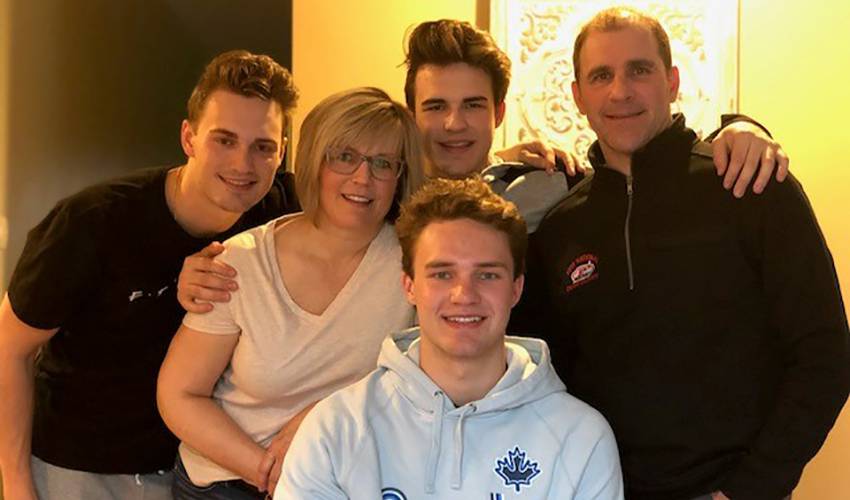 Feature photo coursey of Robert Colton
---
Although his early hockey education took place in Europe, nothing was lost in translation for a young Josh Norris.
The Ottawa Senators forward grew up alongside his two brothers, Coale and Dalton, watching their father Dwayne play in the Deutsche Eishockey Liga (DEL) while all three boys channelled their energy into the game.
When Josh was born in 1999, Dwayne was playing professionally in Germany, first for the Cologne Sharks and then with the Frankfurt Lions. Whether it was discovering the joys of the sport on the top floor of the house they were renting or watching their father play in the DEL, hockey quickly became a way of life for the Norris brothers.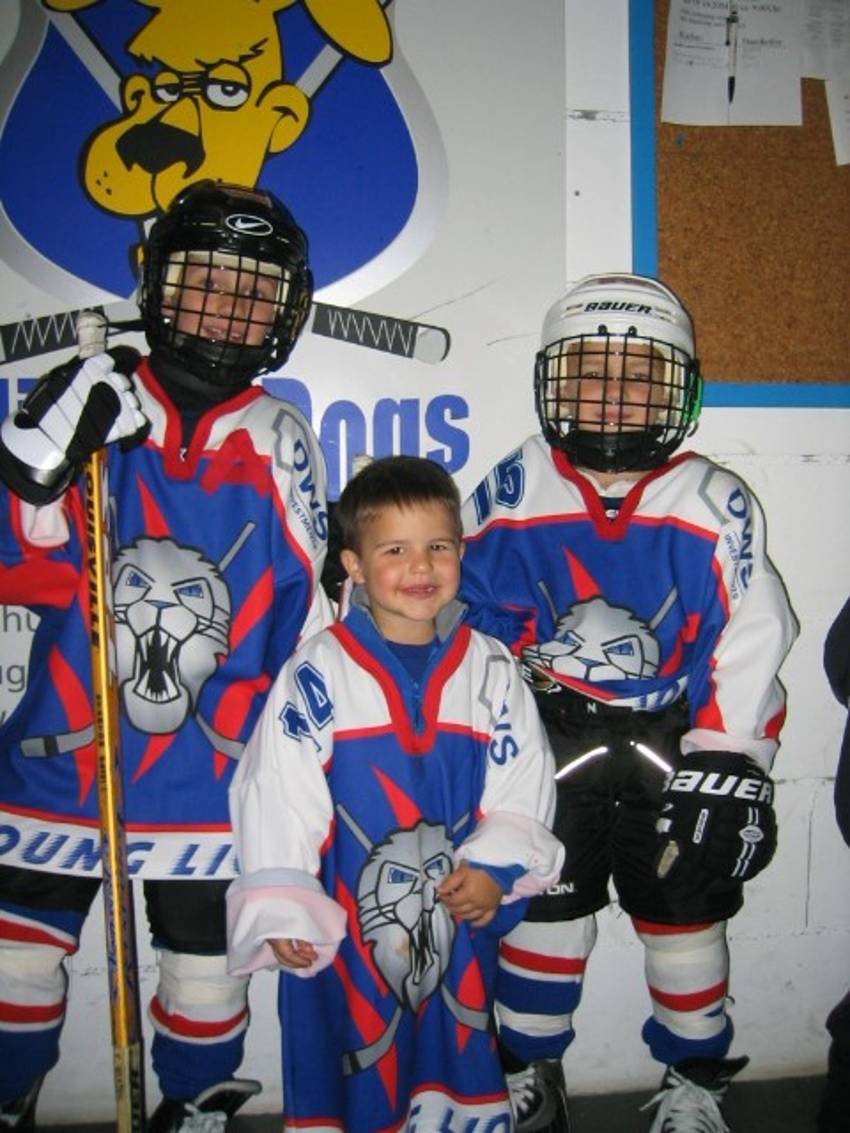 "Josh was probably around 18 months when you could see that first spark of interest in hockey," his mother, Traci, recalled. "He would rollerblade with Coale and they would run around the house with hockey sticks and annoy the neighbours below us. He was into it right from the get-go."
The odd spat between the three brothers was inevitable, but any hard feelings were quickly cast aside.
"I grew up with two brothers and we all played hockey," said Dwayne. "It is what it is. When they're young, it's kind of what they do. They're best friends, then at times, they didn't like each other so much. Somebody ends up crying after a little bump or bruise, but then they end up high-fiving each other and they get along again."

"At the end of the day, you could see hockey was their passion. I was still playing and they would go to the rink to see the games. It was a much rowdier environment in the arenas over there, so it was easy to get jacked up watching the games."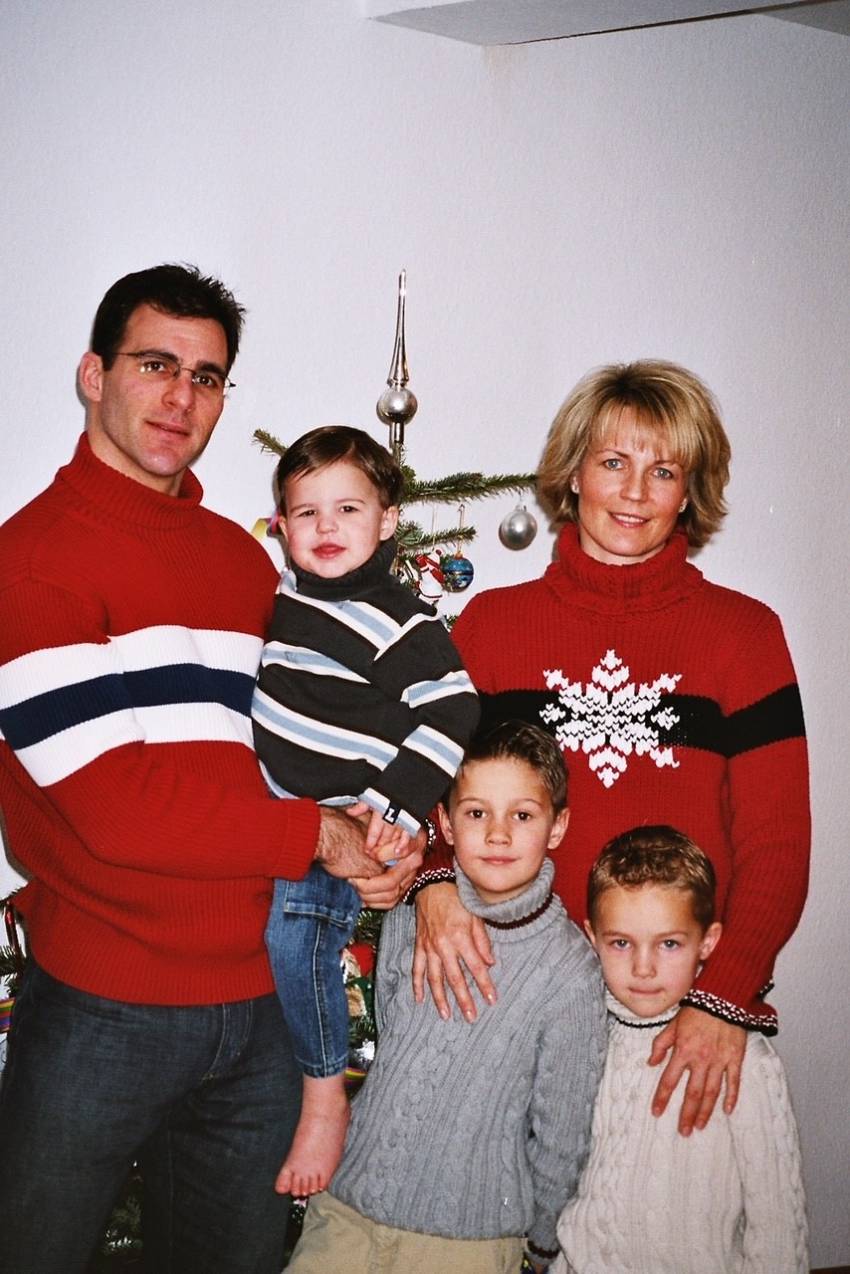 The boys had the ideal hockey mentor in Dwayne. During Dwayne's sophomore season at Michigan State, he was chosen to play for Canada at the 1990 World Junior Championship in Helsinki, Finland. Dwayne, who scored the gold medal-winning goal against the Czech Republic (formerly Czechoslovakia), was selected by the Quebec Nordiques in the seventh round of the NHL Draft later that same year.
Dwayne once again suited up for his country at the 1994 Olympics in Lillehammer, Norway, helping Canada earn a silver medal. Following his international success, he made his NHL debut with the Nordiques during the 1993-94 NHL season.
But it was in Germany where the forward found his greatest success, spending 11 seasons as a player and three more as a General Manager – between Cologne and Frankfurt – winning titles with both clubs.
After hanging up his skates as a player and handling GM duties in Germany, Dwayne opted to move to Michigan to provide his sons with the chance to play hockey at the highest level. With Coale and Dalton currently playing U.S. collegiate hockey, all three boys have excelled on the ice – led by Josh.
A standout at the University of Michigan where he played alongside eventual Vancouver Canucks defenceman Quinn Hughes, Josh was selected 19th overall by the San Jose Sharks at the 2017 NHL Draft before being traded to the Ottawa Senators on September 13, 2018 in a high-profile deal that included defenceman Erik Karlsson.
The player who had helped the U.S. win gold the 2017 IIHF World U-18 Championship and capture bronze at the 2018 World Junior Championship, signed a three-year, entry-level contract with the Senators on May 27, 2019, and made his NHL debut on February 22, 2020 against the Montreal Canadiens.
"It becomes pretty surreal," Dwayne described watching Josh's development. "I don't know if all of this has sunk in yet. When you go up to the national team it's a big deal – so to make that team is a big deal – then the big focus becomes Worlds and then the big focus becomes the NHL Draft. Even at the draft – Traci and I were there with the kids – that's a pretty surreal moment.
"But there are a lot of kids who get drafted and don't make it. We've never taken it for granted. I've lived and breathed it. When you're in the NHL, you're always looking over your shoulder and know that someone out there could take your spot. I would say the first real moment where you think, 'Wow … he's going to play in the NHL,' was when he was playing in Belleville and called us to let us know he was called up. Getting there is one thing, but staying there is something else altogether."

It was the moment Josh came out for pre-game warm-ups in that first NHL game that finally made it seem real for Traci.
"Like Dwayne said, it was kind of surreal. You don't think it's going to happen. We always just thought that as long as the boys are having fun playing hockey, that's what matters. The first game, it was exciting. The building was full and it was a great atmosphere. It's kind of strange that after that first shift and the first period, you settle in and it just felt normal – that we were watching our kid play hockey."

And he was doing it well.
This past season, Josh recorded 35 points (17 goals, 18 assists) while playing all 56 games in his first full season, tying for second in points among his Senators teammates and third overall among first-year players.
Playing alongside Brady Tkachuk, his former teammate with the U.S. National Development Team Program, Josh flourished in his rookie campaign, never taking any of it for granted.
"When you're doing it for living, there's a lot of self-pressure, organizational pressured. … One thing we've really learned with Josh over the past few years, is that he takes it very seriously, but he understands that moments happen, bad things happen, you don't play well, things like that," said Dwayne. "He realizes you have to park it and move on. For him, he's enjoying it. When you watch him play, he has a smile on his face most of the time. He really enjoys the game and he carries that passion and energy with him every night."
What would have made Josh a tough player to go up against during Dwayne's era?
"For the NHL, he's not big. He's and average-sized player, but he's a solid 200-foot centreman that can own the face-off circle on you. He can get up and down and skate. He's not easy to play against because he'll play physical. He got more comfortable in that way as he played in more games. He's pretty relentless on pucks and you're going to have to outwork him. As a 6-foot-2 centreman who can skate, can play on both sides, still be creative offensively and be hard to play against – I think those are his strengths. Since he was 14, he wanted to model his game after Jonathan Toews. He spoke to his coaches about it. Obviously, that's a great player to want to build your game after."
Traci sees some of her son's off-ice personality in his on-ice persona.
"I don't know what the right word would be, but the one thing that really stands out for me is his ability to stay even-keeled. You can't take things too seriously all of the time and he's learned that. Josh does a lot of reading and likes self-motivation books. He's learned that there is life after hockey and there can be a life during hockey. I think he's a better player because of that."
As for what they're most proud of when it comes to their son, both as a person and a player, Dwayne and Traci share the same thought. While plenty has changed in his hockey life, Josh has not.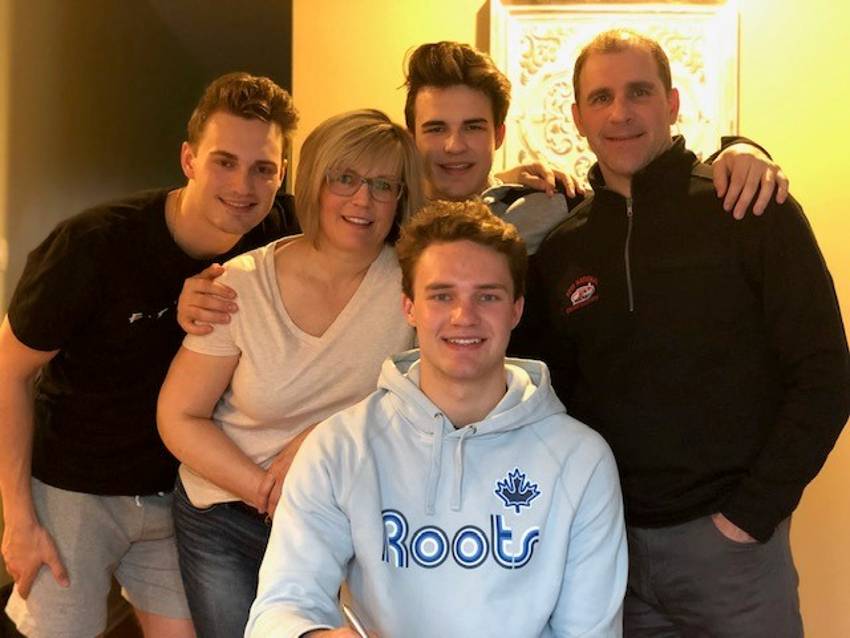 "He's had some success early in his career, but he hasn't changed," offered Dwayne. "His personality and the way he cares for his family and friends – he's stayed very grounded. His title, if you want to call it that, is an NHL player, but he's the same person we've always known. We're proud of him for that. As a player, he grew up around hockey and became a student of the game early on. He respects people in the game and along the way, he's observed, listened and taken away something from each interaction. He doesn't take anything for granted. That goes for all the boys."
"On the ice, I'm so proud of how hard he works," said Traci. "He never gives up or floats around. Off the ice, I'm proud of him for being a good person. We've always told the boys to treat everyone well and to be kind to others. That means more to us than anything that happens on the ice. We've always wanted them to be good people."
While his NHL career is just beginning, Josh is still very much the kid who once wheeled around, stick in hand, sporting a big smile on the top floor of the family home in Germany. The Norris family doesn't ever see that changing.
"Josh has always had a real love for hockey," said Dwayne. "And you can see that every time he's on the ice."