NHLPA Goals & Dreams and Sonnet Insurance Partner to Support Youth Hockey
Professional hockey stars come together to make hockey more accessible and inclusive through Everyone Deserves A Team initiative.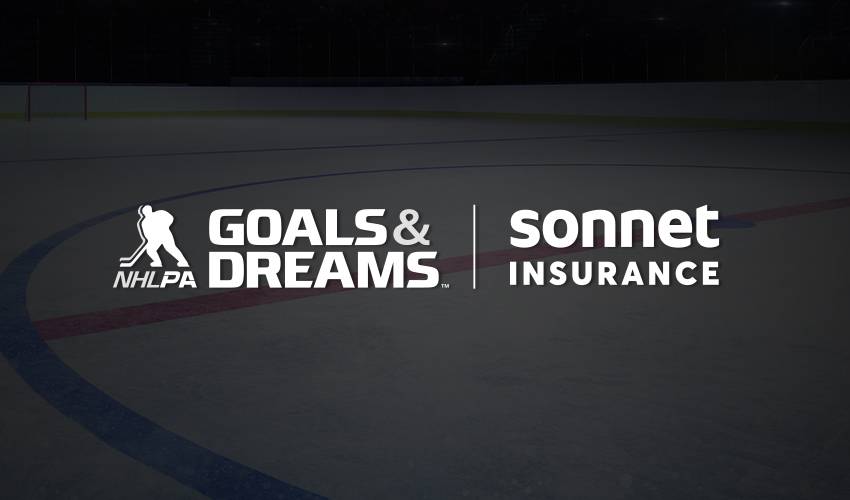 ---
TORONTO (February 16, 2021) – Building on a strong partnership and shared love of the game of hockey, the National Hockey League Players' Association (NHLPA) and Sonnet Insurance (Sonnet), Canada's first fully online home and auto insurance company, have come together to help bring Canada's national pastime to groups of deserving kids across the country. This new initiative marks an evolution in the partnership between the NHLPA and Sonnet that has existed since 2017.
For more than 21 years, the player-driven NHLPA Goals & Dreams fund — the largest grassroots hockey program in the world — has supported youth hockey in 34 countries, donated more than $25 million in equipment and its impact continues to grow.
Recognizing the unique challenges presented by the COVID-19 pandemic, Sonnet and the NHLPA Goals & Dreams fund surprised kids from youth programs across Canada through a series of virtual meetings with some of hockey's best.
Sportsnet's David Amber hosts the Everyone Deserves A Team series — six meet-and-greets between young players from Vancouver, Calgary, Edmonton, Toronto, Ottawa and Montreal with current star hockey players Patrice Bergeron, Zach Hyman, Darnell Nurse, Sarah Nurse and Matthew Tkachuk to announce the donation of brand-new equipment. Doug Gilmour, Sonnet ambassador, joined in on the fun to gift ice time on behalf of Sonnet.
The NHLPA and Sonnet worked with two well-established Canadian youth hockey programs. The Hockey Education Reaching Out Society (HEROS) /SuperHeros and Hockey 4 Youth programs remove social and economic barriers to accessing the game of hockey for children while empowering them on and off the ice. With the donation of new equipment and access to dedicated ice time, NHLPA Goals & Dreams and Sonnet have played a critical role in helping these young players embrace the great game of hockey.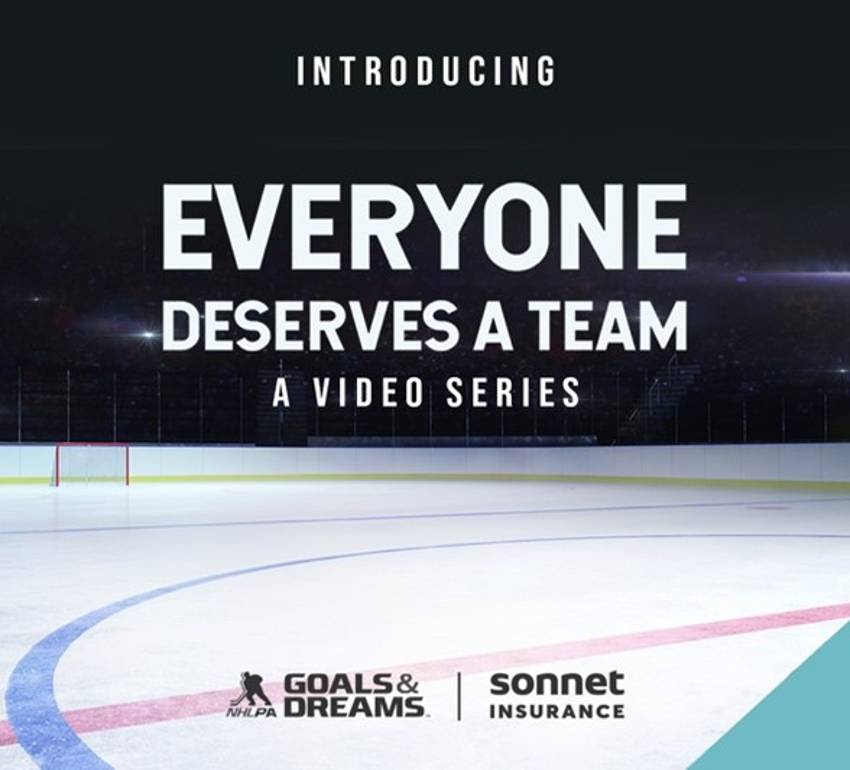 "As players, we are proud of our NHLPA Goals & Dreams fund. Having Sonnet recognize that and join us in giving back to young hockey players is incredible," said Zach Hyman, NHLPA member. "Patrice, Darnell, Matthew, Sarah and I really enjoyed connecting with the kids from the HEROS and Hockey 4 Youth programs and we can't wait until they can get back out on the ice together in their new equipment."
"The chance for the kids from our HEROS/SuperHeros program to experience the game of hockey and interact with NHL stars makes them feel accepted and included," said Kevin Hodgson, HEROS/SuperHeros Director. "We are so thrilled with the partnership and support from Sonnet and NHLPA Goals & Dreams in giving our young players such an incredible opportunity."
"The Hockey 4 Youth program gives new Canadian kids a chance to experience social inclusion through the game of hockey," said Moezine Hasham, Executive Director and Founder of Hockey 4 Youth. "The generous contributions from NHLPA Goals & Dreams and Sonnet are so crucial as they allow us to give kids the opportunity to build confidence and relationships through a game that is such an important part of the Canadian cultural fabric."
"We are thrilled that Sonnet has joined us in supporting grassroots hockey initiatives through our NHLPA Goals & Dreams fund," said Devin Smith, NHLPA Senior Director, Marketing and Community Relations. "Coming together during these unprecedented times to continue to give young people across Canada the chance to play hockey is something that we are extremely proud of."
"We're inspired by the work of the NHLPA Goals & Dreams fund and proud to amplify its efforts to help well-deserving youth play hockey, especially in this uncertain and challenging time," said Brian Long, VP of Marketing, Sonnet. "By bringing together the best of the hockey community, we're honoured to play a part in ensuring that these young players have the chance to live their hockey dreams."
Everyone deserves a team. Learn how the NHLPA and Sonnet are helping young players embrace the great game of hockey at Sonnet.ca/NHLPA.