After the Buzzer | Jeff Petry
With 14 points in his first 12 games, Jeff Petry is off to a hot start to the 2020-21 NHL season. What the defenceman for the Montreal Canadiens is up to away from the rink, After the Buzzer!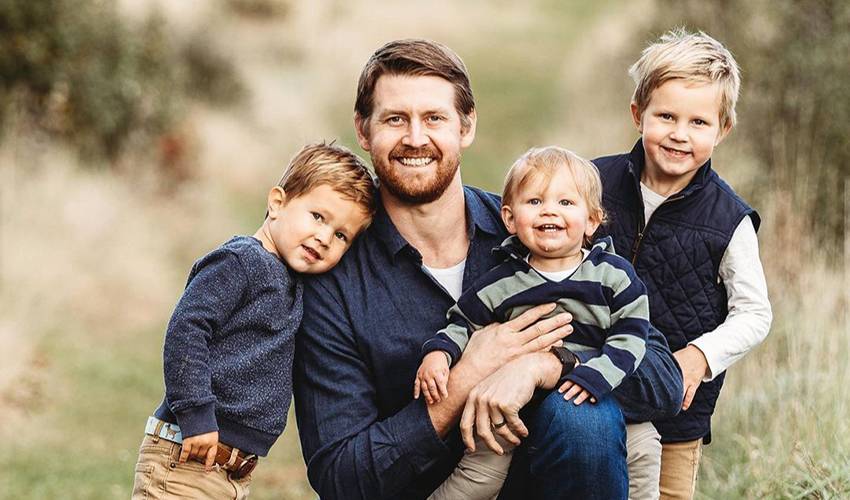 Feature photo: IG / the_dailyjules

From their bond with fans to their efforts in the community – and everything in between – 'After the Buzzer' is a weekly series taking readers beyond the rink to shine a light and provide insight on players' lives away from the game.

---
Jeff Petry, grill master? Well, maybe not quite yet, but the Montreal Canadiens defenceman is definitely committed to sharpening his cooking skills.
The 33-year-old Michigan native, in the midst of an impressive campaign, spoke with NHLPA.com about grill skills, the Montreal cuisine scene, maple syrup, his personal fan club, and what kids' movie tops his list.
FOOD (AND OTHER THINGS) FOR THOUGHT
Petry, who came to the Canadiens in a trade from the Edmonton Oilers March 2, 2015, became an instant fan of Montreal's top-shelf restaurants.
"From day one when I was traded here – we had more freedom in those days then we do now with our three kids – we went out a lot to enjoy the great restaurants. We were living downtown – my wife was pregnant when I was traded – and it was towards the end of the season. We were able to walk to go out for dinner and try out a lot of the restaurants. Both of us are big foodies, so being able to enjoy all of that was a lot of fun.
"When I signed the [six-year] contract, we decided to move to a more family oriented area and it's been great for us to raise the kids. It's also close to the practice rink. We've been able to see all different aspects of the city, which has been great."
SWEET TREAT
Although he hasn't had the chance to see how it's made, the rest of the Petry family has enjoyed learning about (and also tasting) Quebec's much-loved maple syrup offerings.
"I haven't been to the sugar shacks that are so famous around here, but the daycare that the kids go to, they always have a field trip each year. My wife has taken them and experienced all that. That's just one of many things that they've experienced that we never would have if we played in the U.S. or certain parts of Canada."
SAVE THE DATE!
Not surprisingly, Petry's sons, Boyd, 5, Barrett, 3, and Bowen, 18 months, are big hockey fans.
Before they dress up in their Canadiens gear to tune-in to watch their dad play, the brothers head to the kitchen to see who the Habs are playing.
"My wife has videos of all of them – they always watch the games – watching when the national anthem is played and looking for me. She has a video of all three of them picking me out at a young age. I know they look forward to watching the games. Whether it's on the road or at home, they look forward to it. We have the schedule posted in our kitchen, so every morning they'll ask, 'Do we have a game tonight?' When I say we do, they run to the calendar and see who we're playing."
FOLLOWING IN DAD'S SKATES?
The Petry boys won't be draft-eligible for quite some time, but it appears all three have taken a shine to the game in their own way.
"Our oldest played in Montreal last year, and before they moved back up here, he was playing in Michigan as well. Our middle son, he's all about hockey. Every time we take the oldest to practice, he wants to get on the ice and doesn't understand why he's not allowed yet. He's still a little bit young."
THE THRILL OF THE GRILL
He's not ready for primetime on The Food Network, but Petry wouldn't mind being a guest on one of his favourite shows that air on the station.
"I think we've gone through a wave since the pandemic started last March. Everything was pretty much shut down before we went back home. When we got back to Michigan, the weather was starting to get better, so I did a lot of smoking on my smoker – lots of grilling as well. We went through a wave of ordering food from our favourite restaurants in Michigan. Then it was about finding new recipes or ordering food from spots we hadn't been to in a while. It was the same thing when we got back to Montreal, eating from restaurants that I wanted to enjoy again. We would order delivery or curbside pick-up."
How does the show Grilling with Jeff with sound?
"I don't know if you want to be Grilling with Jeff, but I would love to be part of someone's show who would teach me a thing or two. I'm always reading, always watching shows, looking at recipes and seeing what people are making. I'm always trying something new."
PARTING SHOT
"We watch movies in waves too. We'll watch one 15 times, and then we'll watch a new one, and then we'll go back to them. The one that sticks out the most that I enjoyed when they were going through that phase was Moana. They loved it, the singing – they really liked it. We watched that one a lot. Right now, they're hooked on The Greatest Showman." – Petry, on the movie life of a parent.