Old teammates made new again, Stastny and Jets excited to reunite on the ice
Paul Stastny isn't the only one excited that his NHL career has brought him back to Winnipeg.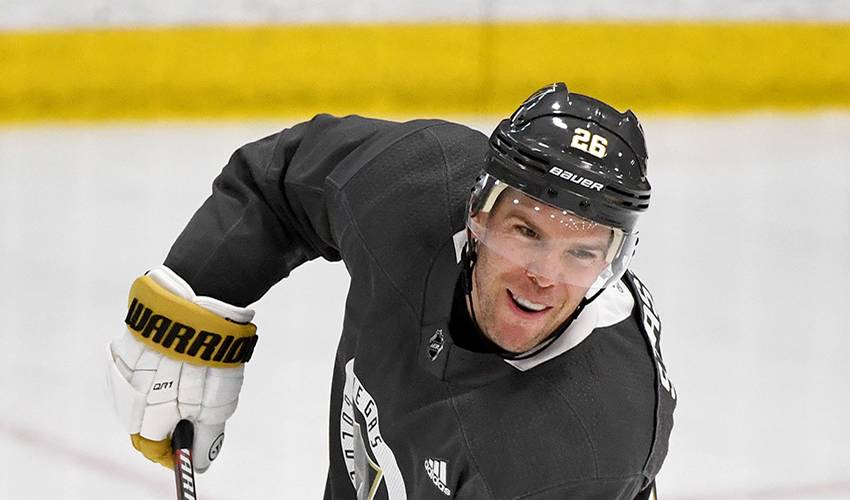 Feature photo: Getty Images
---
The last time Paul Stastny played in Winnipeg, he skated in a grand total of 36 games.
His time in a Jets sweater was short, but the player that finds himself just 55 games shy of 1,000 for his NHL career managed to make a big impression on his teammates when he first arrived in town back in 2017-18.
There will be plenty of familiar faces to greet Stastny when he eventually makes his way to Manitoba for his second stint with the Jets.
The centre had a successful run with Winnipeg after he was picked up in a trade with the St. Louis Blues February 26, 2018. He recorded 13 points (four goals, nine assists) in 19 regular-season games and 15 points (six goals, nine assists) in 17 Stanley Cup Playoffs games, when the Jets reached the 2018 Western Conference Final.
A little less than two months ago, the 34-year-old was acquired by Winnipeg for a second time after being traded from the Vegas Golden Knights for defenceman Carl Dahlstrom and a conditional fourth-round pick in the 2022 NHL Draft.
Needless to say, Stastny is excited to be back in a Jets uniform. But he's not the only one in his family who is.
"We're really excited. It was a place I was in two years ago, and we tried to make it work, but it just didn't. It's funny how things can come around full circle. Now we're back there. It was crazy to see how many people texted my wife. It's a smaller city and when you're competing in a place like that, it makes it even more special."
Statsny, the 44th overall pick of the Colorado Avalanche in 2005, offers a veteran presence in the locker room and much more.
A talented two-way player, the centre long ago established himself as a steady offensive contributor, a force in the face-off circle and an impactful player in the postseason.
All of it adds up to be a perfect fit in Winnipeg for the player, team and his new/old teammates.
"We are all excited to have Stas back," Winnipeg captain Blake Wheeler told NHLPA.com. "He was a great fit on our team and in our room. He's the type of veteran that shows young players what it's like to be a pro every day, both on and off the ice."
The biggest challenge Stastny faces, at least for now, is in when he and his family will make the trek to Manitoba.
Whenever that happens to be, he knows he and his family will feel right at home when they arrive.
"We're trying to figure out if we're going to go before or after Christmas. Whatever it is, it's just another chapter for us and another adventure for the family. I grew up in a small midwest town in St. Louis, and when I played to Winnipeg, it felt like that. You have that sense of community, where everyone follows the team and wants to see the team do well.
"When you meet good, honest people like that, you build relationships with them. I was there for a short time the first time I was in Winnipeg, and now I'm back and am still friends with all those people. They're still trying to help you out and you're still trying to help them out. That's awesome to see."
What Stastny would really like to see, though, is a Stanley Cup parade through the streets of Winnipeg.
"I'm really looking forward to working together with the guys to have a big season. It's a great group and hopefully we can do something special."