New dad van Riemsdyk finding silver linings
When it came to his pregnant wife cutting his hair, James van Riemsdyk decided to just go with flow.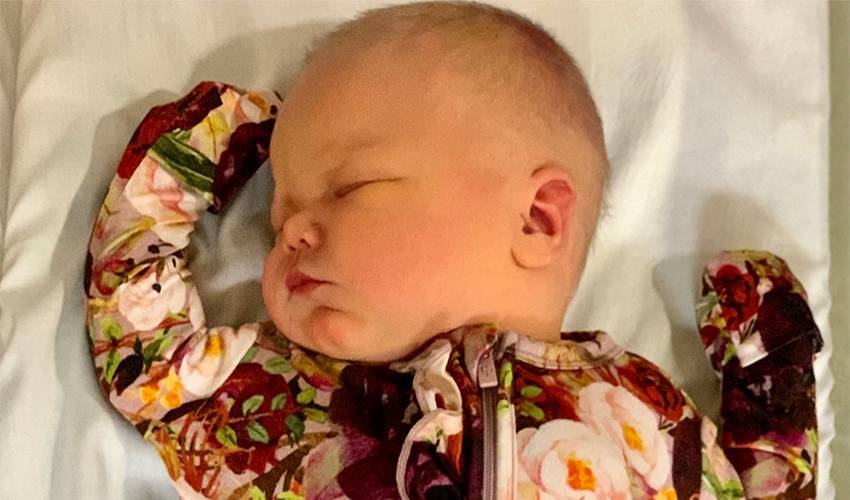 When it came to his pregnant wife cutting his hair, James van Riemsdyk decided to just go with flow.
Hockey players, just like many others, have been looking for a helping hand with their locks during the COVID-19 pandemic.
From letting their flows continue to grow to letting their significant others take on the role of hair stylist, NHLers are getting creative with their hair these days.
Eleven-year pro van Riemsdyk put his faith (and clippers) in the hands of his wife, Lauren.
Thankfully for hockey fans, some of the action was captured on video.
Great Clips, the official hair salon of the NHLPA and NHL, shared a #StayHomeHair tutorial on Instagram featuring the van Riemsdyks.
The social media series, which also saw San Jose Sharks defenceman Brent Burns' wife, Susan, attempt to tame his famous locks, is part of a larger initiative to shine the spotlight on the Professional Beauty Association's COVID-19 Relief Fund. The fund supports licensed beauty professionals who are out of work or financially impacted by the pandemic.
With play-by-play pro tips from Scott Sellers, National Education Specialist with Great Clips, Lauren van Riemsdyk gave it her best shot.
"She did okay until after we got off the call that people got to see," said the Philadelphia Flyers forward. "She took out a little clump of hair on my scalp with the scissors. So, not the best, but we'll manage."
A tiny patch of missing hair is really no big deal considering the couple just welcomed their first child, Scarlett Everly, on May 3.
In January, Lauren announced via Twitter that the couple was expecting a baby girl.
Aside from his new role as father, van Riemsdyk, who is living with his in-laws in Minnesota, is part of the recently formed Return to Play committee. The committee includes fellow players John Tavares, Connor McDavid, Mark Scheifele and Ron Hainsey, along with representatives from the NHLPA and NHL offices.
He's also been keeping his mind and body active.
"We're here now because our house is in the process of being finished. We have a little set-up in the basement, so we're able to watch some Netflix shows, and doing whatever I can in terms of keeping in shape with workouts. You're just trying to find ways to stay mentally and physically busy and engaged."
Television has been a big go-to for the van Riemsdyks during the temporary pause of the NHL season.
"We got through the last season of Ozark, which was awesome. We did the Tiger King, like everyone else. That was great. We finished all the seasons of Fargo, and we just started Waco – that's been great and really interesting so far."
The New Jersey native had plenty of time to contemplate how his life would change before Scarlett was born.
He couldn't be happier to be a dad.
"It's exciting. With our (NHL) schedule and what would be going on, if this was like any other time, there would be a chance that I wouldn't be able to be around for a lot of these different moments that are happening. In that sense, I guess it's a good thing in trying to find some positives as far as being around and spending more time as a family. I'm trying to find some silver linings in this situation and that would definitely be one for me."
The second overall pick in the 2007 Entry Draft did a top-notch job catering to his wife's cravings throughout her pregnancy.
"She didn't have too many things, cravings-wise. The only thing that I'd say was a little out of the ordinary – we're not much of a juice family – was lemonade and juices, which is kind of weird for her."
Perhaps he can reciprocate Lauren's act of kindness by giving her a haircut now that Scarlett is here.
"Things would have to go on for a lot longer before she would ever let me do that. We'll have to see what she says."
Not surprisingly, van Riemsdyk, who celebrated his 31st birthday on Monday, never envisioned the day that his pregnant wife would give him a haircut in the basement of his in-laws' home in May.
"If you had got odds on Vegas for that, you'd have hit pretty nicely, I think."