Parise approaches 1,000 games of playing the right way
He hasn't quite reached a major career milestone yet, but it hasn't stopped Zach Parise from skating down memory lane or his teammates singing his praises.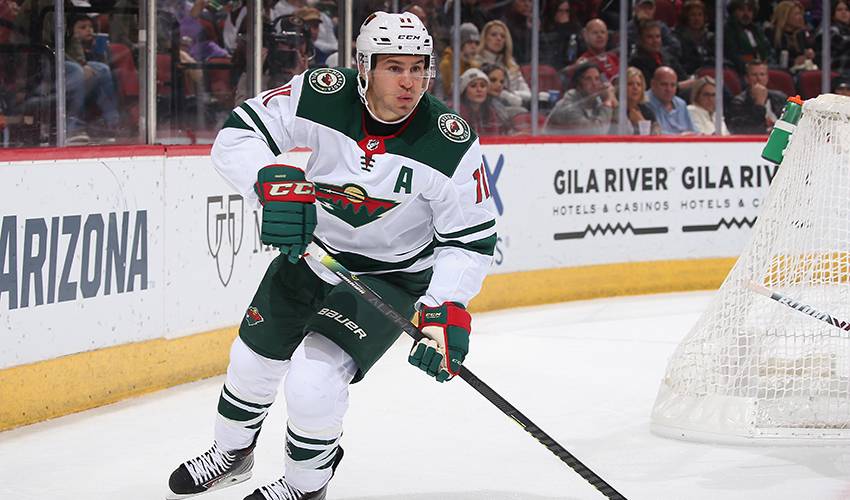 He hasn't quite reached a major career milestone yet, but it hasn't stopped Zach Parise from skating down memory lane or his teammates singing his praises.
The 35-year-old Parise, four games shy of skating in his 1,000th NHL game, is already feeling the love from his fellow Minnesota Wild players ahead of the big moment.
If all goes according to schedule, the left wing will hit the magical mark on February 7 in Dallas.
"One thousand games is an amazing accomplishment," praised Wild teammate Jason Zucker. "Zach epitomizes what it means to play the game the right way. He's always been a huge role model for myself and a ton of other US-born players."
Marcus Foligno, in his third season with Minnesota, acknowledged Parise's work ethic, both on and off the ice, as a major factor behind the alternate's captain longevity in the league.
"I'm happy for Zach reaching 1,000 games played because he has worked so hard for this milestone. The way he plays and competes makes him so elite."
It's also what made Parise a highly coveted NHL draft pick in 2003.
Taken 17th overall by New Jersey, he would play the first 502 games of his career with the Devils before signing as a free agent contract with the Wild in July 2012.
The son of former NHLer J.P. Parise has recorded six seasons of 30-plus goals, netting a personal-best 45 tallies in 2008-09 (third best in the league that season), in his fourth big-league campaign.
Named captain of the Devils ahead of the 2011-12 season, Parise had 31 goals and 69 points in the regular season and was instrumental in leading New Jersey to its first Stanley Cup Final appearance since 2003.
Recording 18 goals and 38 points in 48 games during the lockout-shortened 2012-13 campaign, Parise helped the Wild return to the Stanley Cup Playoffs for the first time in five seasons.
A high school national champion at Shattuck-St. Mary's School (Fairbault, Minnesota) where his father was director of hockey, Parise struck gold with the United States at the 2004 World Junior Championships and earned silver at the 2010 Olympics.
Soon enough, he'll add another entry to his impressive list of accomplishments.
"I think at the beginning you just wanted it to last," Parise said with a laugh. "You just wanted to stick around for a long time. I've enjoyed it. I guess like everyone, you're playing to win the Cup. I haven't done that yet, but I've got some years left to get that done. Outside of that, it's been great. I've loved my time in the game, and I've had the chance to play with some great, great people. It's been more than I hoped for."
He still hasn't forgotten both the support and the words his New Jersey teammates gave him early on in his NHL life, advice he's thought about more often as he draws closer to his 1,000th game.
"Coming into an organization like New Jersey at that time, with the players were in the locker room, was great for a young player. I know I'm going to leave a lot of guys out, but people like Jamie Langenbrunner, Jay Pandolfo, Scott Gomez and Marty Brodeur – I was pretty spoiled. All those guys had won the Cup already. They knew what it took to win and to be a professional.
"They also told me that it was all going to go by too fast. And that's so true. My first year, we lost in the second round and in the second year, we lost in the second round again. You feel like, 'Okay, the second round is pretty easy to get to. It's just a matter of time before you make it to the third round and then farther.' They all said that your career will go by so fast and that you want to take advantage when you can. All of the sudden, several years go by and you don't come anywhere near it [Stanley Cup] again. They told me about that. I'm sitting here now and I'm 35… I still can't believe how fast it's gone by."
Parise also recalled others who've played an integral role in helping him reach 1,000 games.
Topping the list would be his late father, who played the majority of his 890 NHL games with the Minnesota North Stars, recording 594 career points.
"The first person that comes to my mind is my dad," he said of the left wing, who coached the game after his hockey-playing career ended. "He, of course, has been the most influential, someone who helped me more than anyone in teaching about work ethic and what it takes to make it at this level and to stay at this level.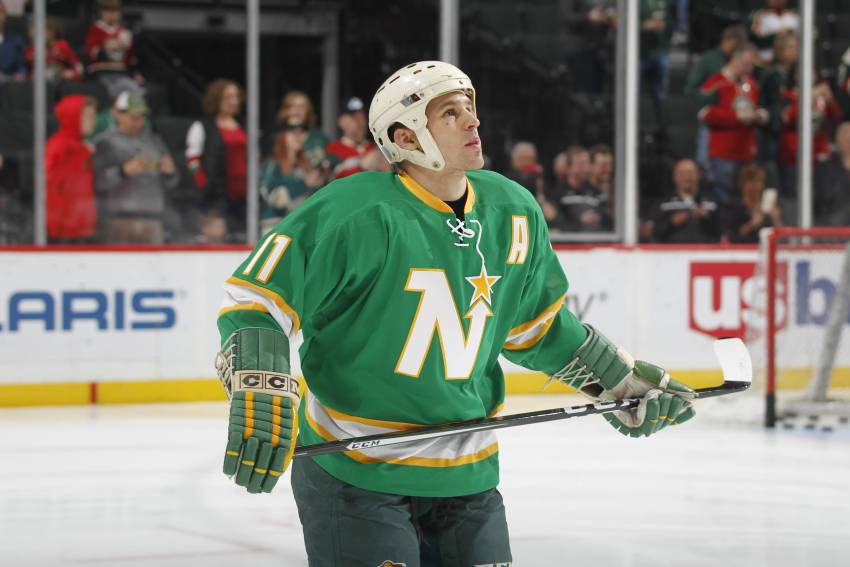 "I also had a great coach, Tom Ward, in high school at Shattuck-St. Mary's. He was very similar to my dad, in as far as what he taught me. They both taught me a lot about important things on and off the ice."
Over time, Parise has taken all of those lessons learned and paid it forward.
His teammates are grateful.
"Zach does a lot of little things in the game perfectly and I think that's what makes him so successful," praised Foligno.
"I've been lucky enough to learn from him on a daily basis for the last few years and I'm very thankful for that," added Zucker.