After the Buzzer | Josh Bailey
What's the latest buzz surrounding Josh Bailey? Here are a couple of hints: new addition, old classics.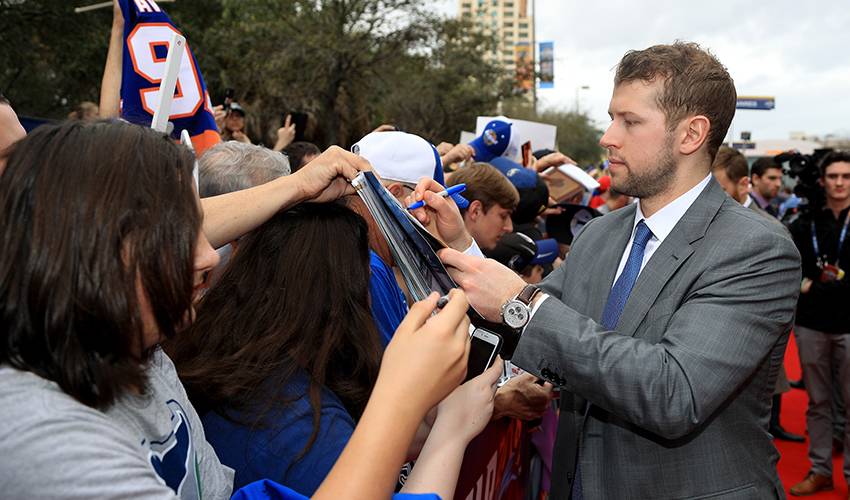 Feature photo: Getty Images.
From their bond with fans to their efforts in the community – and everything in between – 'After the Buzzer' is a weekly series taking readers beyond the rink to shine a light and provide insight on players' lives away from the game.
---
What's the latest buzz surrounding Josh Bailey? Here are a couple of hints: new addition, old classics.
And no, we don't just mean the revamped version of the old Bruce Channel hit "Hey! Baby" that New York Islanders fans have been belting out in Bailey's honour.
From helping the Islanders fly out of the gates to start the 2019-20 NHL season, to reaching the 800 games played mark, to averting a Halloween "scare," to readying for a special arrival, the 30-year-old has been working overtime these days.
TO INFINITY AND… BACK TO THE STORE
Halloween turned out to be an interesting time for Bailey, his wife Megan, and their two sons aged two and three. The costumes were inspired by the movie Toy Story, but there was a bit of a plot twist.
"Toy Story is a big movie for us right now. We brought home Buzz Lightyear and Woody costumes, but the Buzz costume was a little cooler according to them, so they both went out as him. We got a couple of good pictures. One of the pictures - it was right after their nap – we were laughing a lot at. One of them is crying and the other one is really excited. But they both ended up having a good time."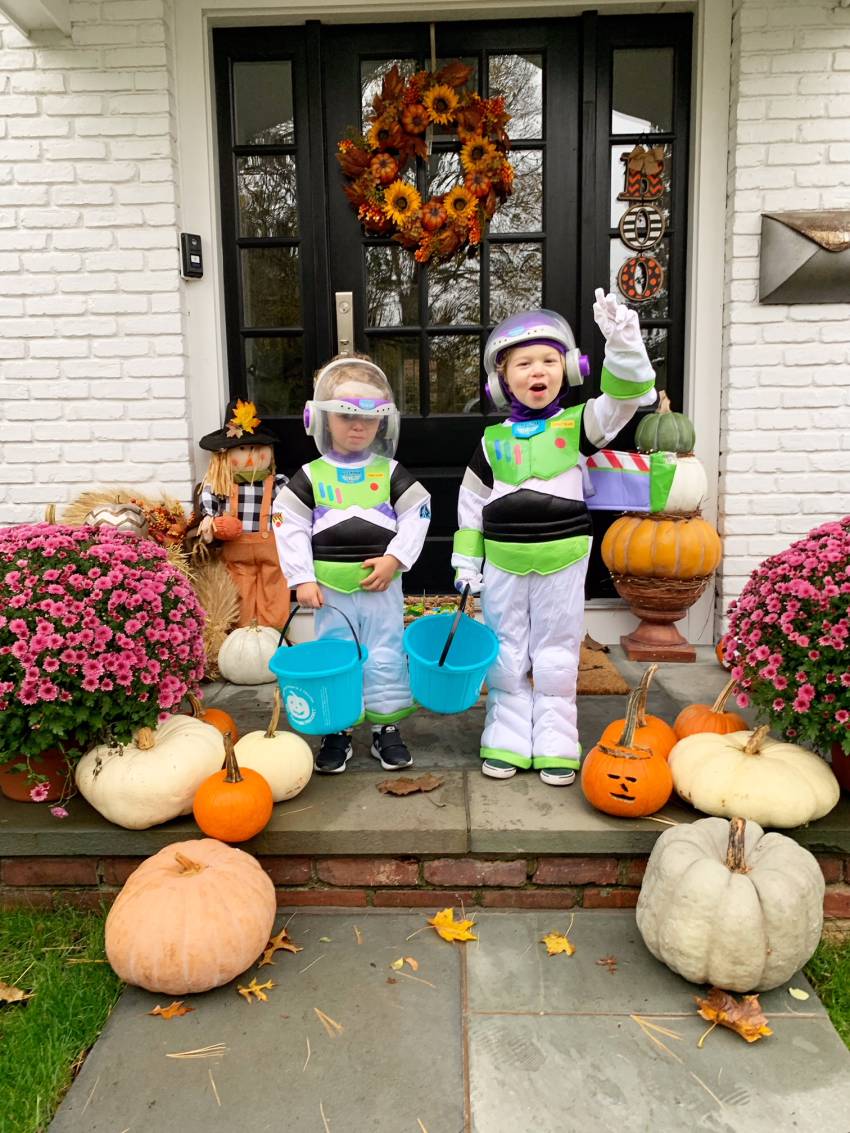 FAMILY FUN
On a day off, you can expect to find the Bailey clan either out and about, spending time in the park, or just enjoying time together.

"The four of us – actually, we have a girl on the way – so I guess it's the five of us, we just walked over to the park near the house and we played a little baseball. The kids had some fun on the playground and now we're just getting them cued up for a little nap. It's nice when you have that time to spend together. Whatever we do, we just make the most of that time as a family."
FACE-TO-FACE
When Bailey and the Islanders are on an extended road trip, the alternate captain makes sure he keeps in touch with Megan and the boys. "We're on FaceTime quite a bit," said Bailey, the ninth overall pick of the Islanders in the 2008 Entry Draft.
"That's the benefit of having that now. I get the chance to keep up with them, see their faces, and have a little time together. It keeps everyone happy. I miss them too, so it's good for us to stay connected that way."
A VISIT FROM THE NORTH POLE
With trick or treating out of the way, thoughts in the Bailey household will soon turn to Christmas. Josh and Megan are expecting one of Santa's helpers to make his way to their house.
"Last year, Elf on a Shelf was at the house and it was a big hit around here. So I'm sure he'll be here again. And the Christmas movies will be starting up any time. Our oldest, for sure, looks forward to them now that he's three. The little guy is catching up. Frosty, we probably watched that 30 or 40 times last year. I'm sure we'll do the same thing again… a couple of movies we have on repeat. By the end of the holidays, we're ready to turn those off."
PARTING SHOT
"I think that winning a Stanley Cup is on everyone's wish list. For Christmas, we just look forward to having those couple days at home. It's nice now, the way we get three days off. I think everyone appreciates that. You can just hang out at home and enjoy that time with your loved ones. " – Bailey, on what he'd like for Christmas this year.