From first road roommate to TLA finalist, Killorn a firsthand witness to Kucherov's ascent
His top-shelf stats speak volumes about the season he had, but Ted Lindsay Award (TLA) finalist Nikita Kucherov is quick to deflect any praise that comes his way.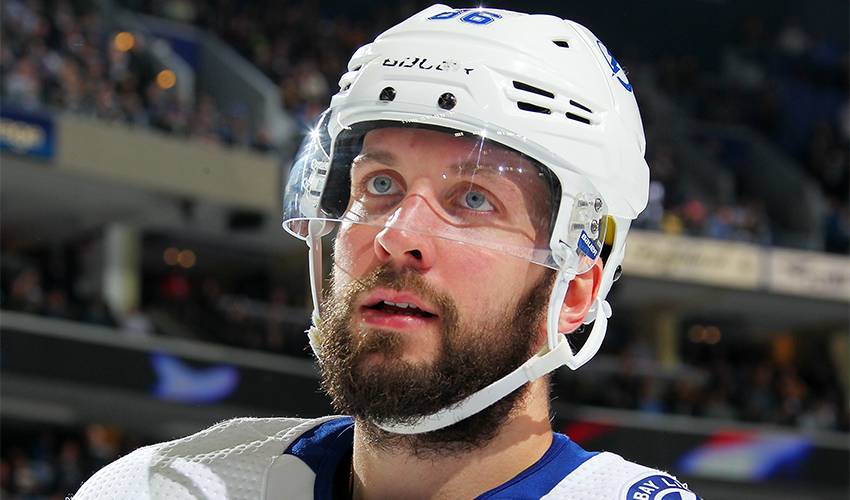 His top-shelf stats speak volumes about the season he had, but Ted Lindsay Award (TLA) finalist Nikita Kucherov is quick to deflect any praise that comes his way.
Playing in all 82 regular-season games for a Tampa Bay team that won the Presidents' Trophy courtesy of tying a league-best 62 wins, Kucherov provided an offensive spark for the Lightning throughout his impressive 2018-19 campaign.
Players across the league certainly took notice of his exploits, voting him as one of three finalists for the National Hockey League Players' Association's (NHLPA) TLA, hockey's most sought-after individual honour.
Known as the Lester B. Pearson Award up until 2010, the TLA, given to "the most outstanding player in the NHL" as voted by NHLPA members, was renamed in recognition of the Detroit Red Wings great, Hockey Hall of Fame inductee, and the man who played a pivotal role in the creation of the NHLPA.
Kuchervov is no doubt a deserving finalist.
He recorded a career-high 128 points to set a new single-season scoring record for the most by a Russian-born player, topping Alexander Mogilny's 127 points from 1992-93. He led the league in multi-point games (38), points per game (1.56) and power-play points (48). His 87 assists also led the way and, in addition to establishing a personal best, tied the single-season standard for the most by a winger (Jaromir Jagr, 1995-96).
The right winger's 41 tallies were good for a share of second-most on the Lightning and sixth in the league, while his even-strength points (80) placed him in a tie with fellow finalist, Patrick Kane, for second in the NHL. Should the first-time TLA finalist receive the trophy, he would become the first Tampa Bay player to be honoured since Martin St. Louis (2003-04).
Selected in the second round, 58th overall, by Tampa Bay in 2011, Kucherov, who played 33 Quebec Major Junior Hockey League games in 2012-13, has established himself as one of the league's bona fide offensive superstars.
Alex Killorn, who was Kucherov's first road roommate in the NHL, is thrilled to see the forward acknowledged for his impressive campaign.
"He was one of the guys that really didn't have status, especially when he was drafted," recalled Killorn. "Even when he first started playing with us, I didn't even know if he was going to stick. But once we saw him play, we saw his skill set and how hard he worked from the first minute he got here. He's one of those guys that just loves skill work and stays out late on the ice at practice. I'm sure everyone would say that about anybody that's up for the Lindsay, but it's true. He works so hard and that's something he's been doing right from the start. That's why he's where he's at now. It's pretty great stuff."
Kucherov, who made his NHL debut in 2013-14, is grateful for the chance to share the TLA spotlight with Kane and McDavid.
"I'm very humbled to be nominated for such a great award," said Kucherov, who notched 39 goals and 61 assists in 2017-18 for his first 100-point campaign. "I'd like to congratulate Patrick and Connor on their great seasons, and for also being selected as finalists."
The player with 462 points in 447 career NHL games has a great appreciation for what the TLA stands for.
"It's a very special award for a hockey player because it's voted on by your fellow players," said the native of Maykop, Russia. "It's a huge honour to be mentioned in the same category as Patrick and Connor. I'm very thankful to all of my teammates, coaches and the Tampa Bay fans for all of their support."
Kucherov, who celebrated his 26th birthday on Monday, deserves top marks on and off the ice, according to Killorn.
"He was a great roommate. He was young at the time and was learning the English language. He was doing Rosetta Stone (a language-learning method) and he was really working hard on it. He would get frustrated if he couldn't get the word, which showed you how committed he was and how much he wanted to learn the language. He was a great roommate and he's a great teammate."