Resiliency guides Kesler to milestone game
For those who know him well, seeing the 34-year-old veteran join some impressive company is certainly cause for celebration.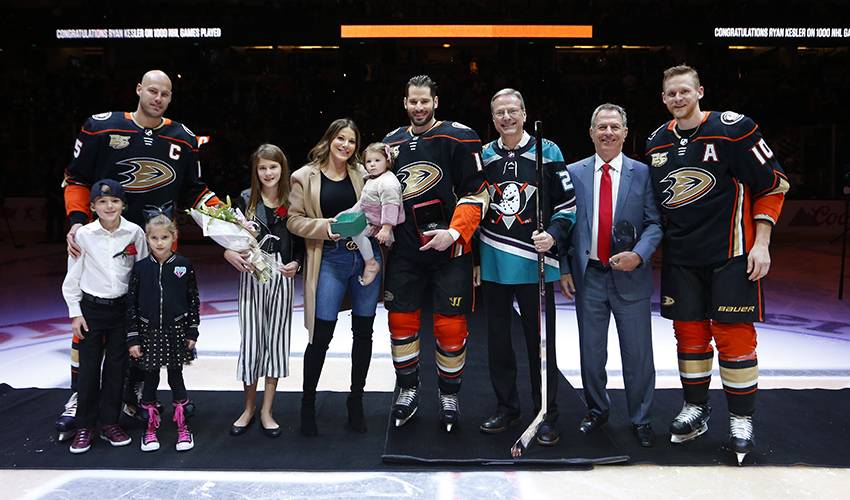 Long before he made the jump to the NHL and years before he reached a coveted big-league milestone, the kid from Livonia, Michigan was turning heads as a member of USA Hockey's National Team Development Program (NTDP).
On March 5, Ryan Kesler became the 333rd NHL player and 49th American player to skate in 1,000 games, reaching the mark with the Anaheim Ducks in a 3-1 road win against Arizona.
For those who know him well, including Scott Monaghan, Senior Director of Operations, USA Hockey, NTDP, seeing the 34-year-old veteran join some impressive company is certainly cause for celebration.
The special moment also prompted remembrances of Kesler's two seasons, from 2000-02, with NTDP.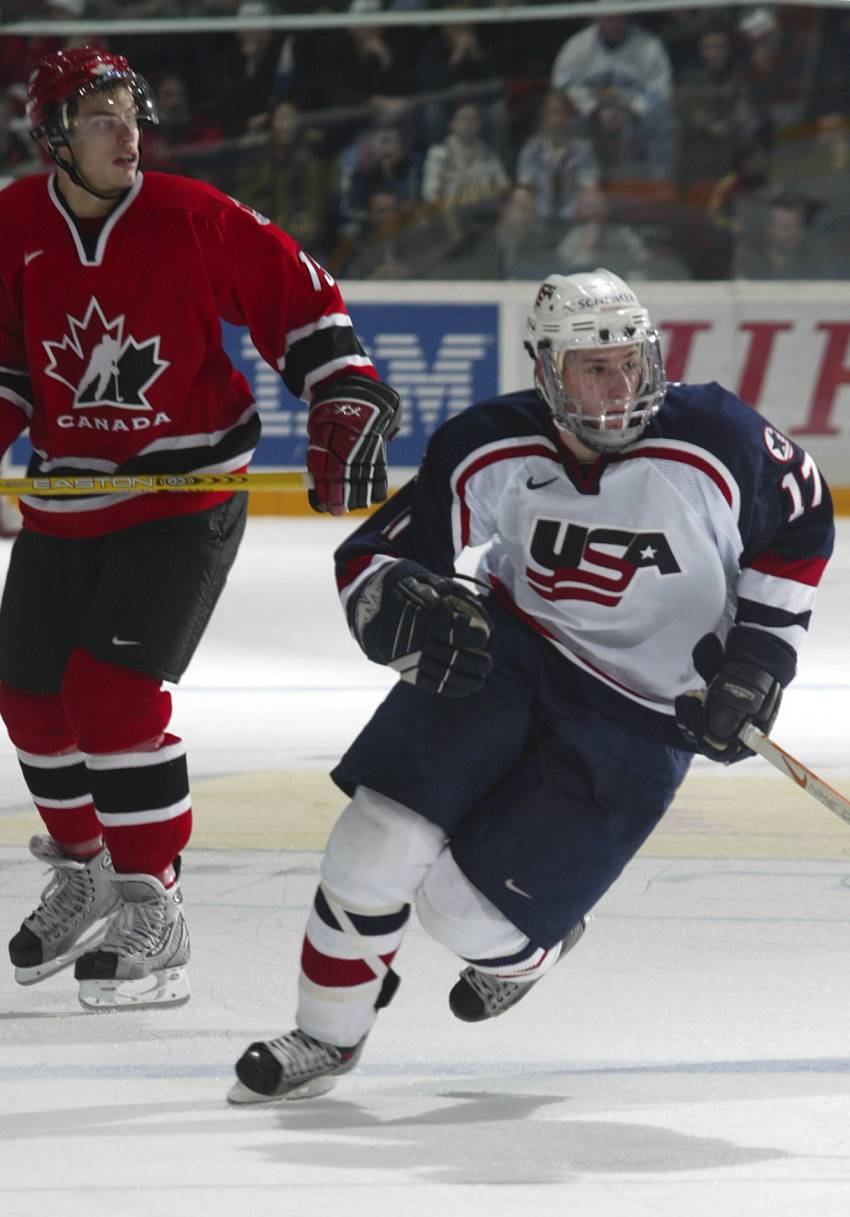 "Watching him grow up, he was in one of our first very talented age groups," recalled Monaghan. "He was a kid that got steadily better throughout his two years. He was one of those that guys that really bought into the process here of not getting frustrated if you weren't scoring a million points. It was about working hard and he kept on getting better and better. He was always a diligent worker who pushed himself."
Kesler was also a game-changing type.
He completed his NTDP career recording 99 points in 131 games, and was a star on the international stage, where he helped Team USA win two gold medals. The centre was named best player of the 2002 IIHF U18 Men's World Championship with seven points in eight games as the U.S. won its first gold medal in U18 competition. He also struck gold at the 2004 World Junior Championships in Helsinki.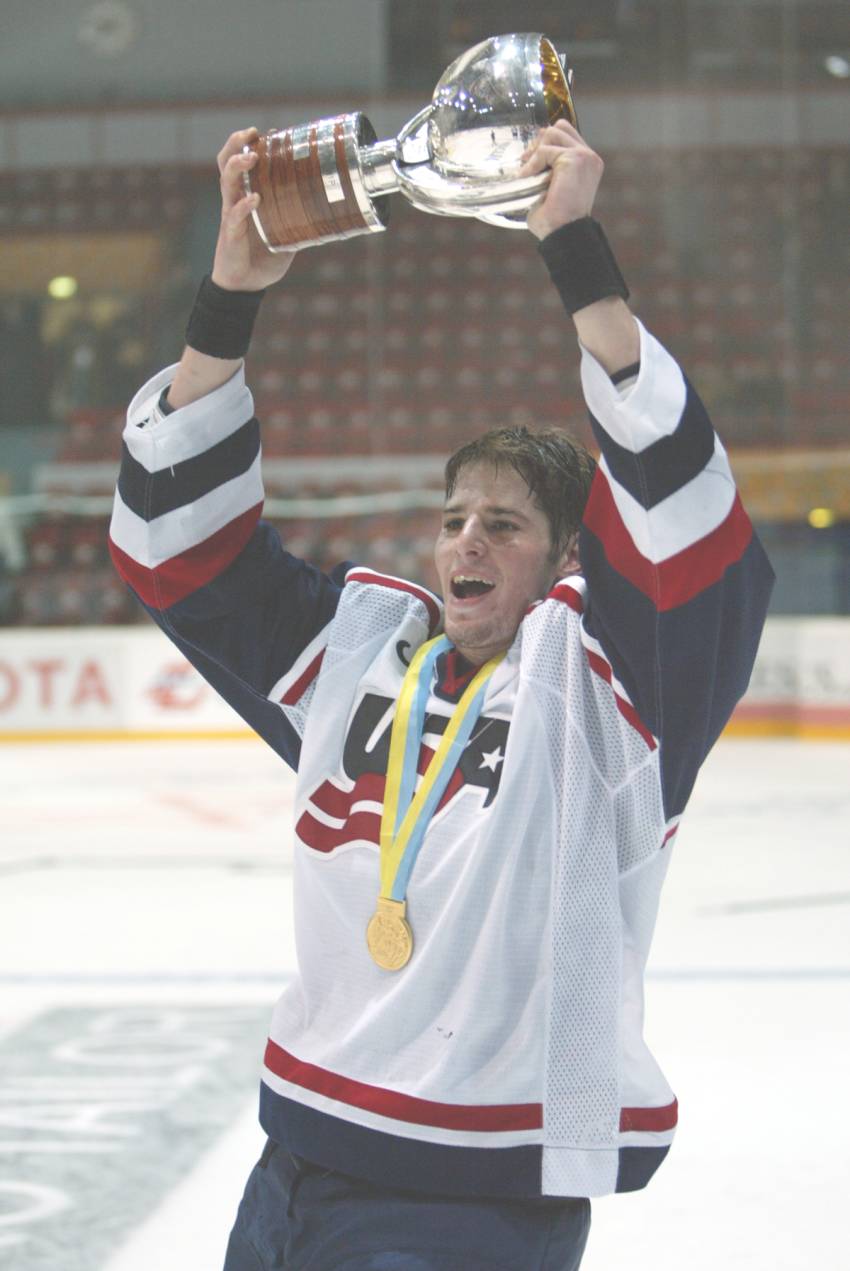 It wasn't just the ability to put up points that made Kesler, who went to play one season of collegiate hockey at Ohio State, a valuable competitor.
"The first time we won gold at the U18 championship, we were leading Russia 3-1," Monaghan started. "It was a double round-robin format, and we had to win by two goals. I think there was 12 seconds left in the game and he squared-up for a face-off in our own end against Alexander Ovechkin. And Ryan wins a huge face-off to end the game and win us a gold medal. But that's the type of player Ryan was. He was a complete hockey player. He could play in his own zone, he could penalty kill, he could play on the power-play, and he could stand in front of the net. He was all that with us and that's the type of player he's been in the NHL."
Longtime NTDP equipment manager Brock Bradley, who completed his 1,000th game with the program in March 2017, marveled at what Kesler delivered, on and off the ice, during his two campaigns there.
"He's just a really good human being and a really good teammate," recalled Bradley. "You knew right away he was going to be a pro in seeing how he handled himself and treated people around him. He's just a warrior. He was that way when he was 17. He just worked so hard every day.
"I remember him playing hurt, but he would tough his way through it. He just showed up every day and gave 110 per cent. Even at a young age, you could tell he was going to have a long (NHL) career. It's good to see him last as long as he has."
Kesler, who has twice represented the U.S. at the Olympic Winter Games, including the 2010 silver-medal-winning squad, is now in his 15th NHL year.
Drafted 23rd overall by Vancouver in 2003, he played in 655 games with the Canucks before being dealt to Anaheim on June 27, 2014. Closing in on 600 career points, Kesler has made two All-Star game appearances and won the 2011 Frank J. Selke Trophy as the league's best defensive forward.
The self-described "scrawny kid" that joined the NTDP has carved out an impressive NHL career.
"You see him now and he's a big, strong human being," said Monaghan. "He's had to battle some serious injury problems over his career, but he pushes through as well as anybody. He gives you all that he has."
Which makes Kesler an unpopular player to line up against.
"Exactly," said Monaghan. "He's such a complete player. He's going to make everything you try to do very hard to do. It's the way it was here, and he just got bigger and stronger along the way."
One that thing that hasn't changed, however, is the person that helped create a winning culture at NTDP.
"An understated guy who has stayed true to his Detroit-area roots," offered Monaghan. "We'll still see him floating around here once every summer. We still see his dad (Mike) in the rinks all the time. Ryan, he's still that Detroit blue-collar kid. He's not an overly complicated guy. He's just someone you appreciate in so many ways."