Week 16 - Hot Heading Into the Break
With the Olympics looming, some of the usual suspects put together memorable weeks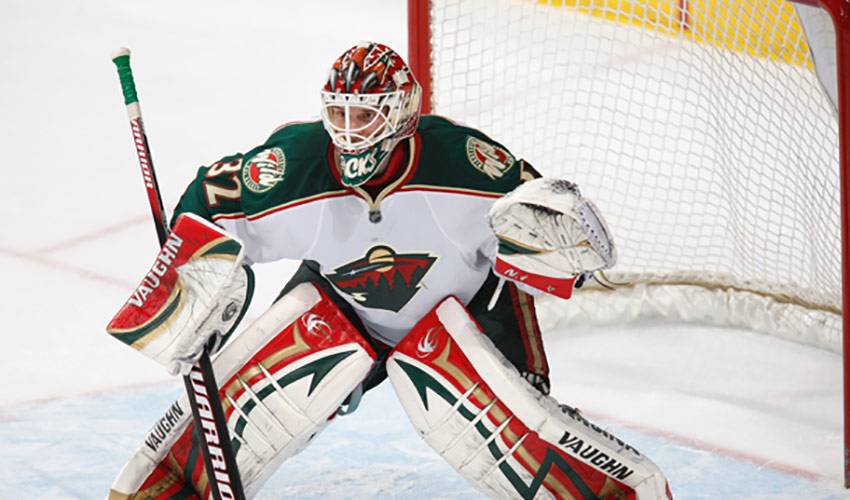 Player of the Week:
Nicklas Backstrom (C, Washington Capitals)

Allowing Alexander Semin, Mike Green and his captain, Alex Ovechkin to take most of the publicity, Nicklas Backstrom is content to show up to the rink and quietly put up points. A lot of points. The 22-year old native of Gavle, Sweden has never missed a game in his NHL career and he has made it look simple since arriving in the league. He has already set a new season-high for goals with 26 and is well on pace to go over 30 for the first time in his career. He is currently on a nine-game scoring streak that has seen him produce 19 points during the stretch, including a 5-point night over the Rangers last Thursday where Nicklas tallied four assists and the game-winning goal. A +33 ranking, third-place in the league with 49 assists and a spot on Sweden's Olympic team fill out Nicklas' resume at the moment, and with no signs of slowing down for the full-throttle Capitals, whether or not he surpasses his season-high of 88 points isn't much of a question.

Team of the Week:
Tampa Bay Lightning (26-21-11)

With Washington practically having wrapped up the Southwest Division title going into the Olympic break, Tampa Bay will not be winning their third division title this year, but a return to the playoffs is well within their grasp. With a top-10 power-play that is brilliantly led by Martin St. Louis and Steven Stamkos and fantastic net-minding by Antero Niittymaki (who hasn't lost in regulation in almost a month), Tampa has won four in a row. Steve Downie, enjoying a breakout season, has points in all four of those wins and provides a lot of sandpaper for the Lightning's forecheck. Also, let's not forget about Vincent Lecavalier. For all the exaggerated rumours of his demise, Vinny is just under a point-a-game pace. This past week saw the Bolts grab three major home wins against the Islanders, Flames and Canucks as they cling to the 8th and final playoff spot in the Eastern Conference.

Young Player of the Week:
Steven Stamkos (C, Tampa Bay Lightning)

Steven turned 20 years old this past Sunday and he has given himself plenty of reasons to celebrate lately. Currently on a 10-game point streak, where he has scored nine goals and added six assists, the Markham, ON native has vaulted himself into the NHL's top-15 in points. His 33 goals have him in fifth place in the overall scoring standings, tucked in between Marian Gaborik and Dany Heatley for good measure. 14 of his goals have come with the Lightning on the man-advantage, including two this past week, which tie him for the league-lead with the man advantage with Heatley. With 14 power-play assists to go along with those goals, he finds himself in good company atop the league's power-play points leader board with a couple of Washington Capitals; Alex Ovechkin and the aforementioned Nicklas Backstrom. In the year between his 19th and 20th birthday, Steven scored 50 goals, with an incredible 21 coming while on the power-play.

Milestone of the Week:
Jarome Iginla & Daymond Langkow (Calgary Flames)

1,000 career games is one of the highest benchmarks a hockey player can reach, as good fortune and health are needed to combine with having the talent to last in the league for over ten years. Exceptionally rare is when two players do it in the same week, let alone teammates. Over the course of last weekend, exactly that happened, with Flames captain Jarome Iginla and teammate Daymond Langkow each reaching the storied plateau. Both natives of Edmonton, the two played against one another in the Western Hockey League as teenagers, won gold medals with Team Canada at the 1996 World Junior Hockey Championship and have been Flames together since the 2004-05 lockout. Congratulations from NHLPA.com on reaching this milestone to both, Jarome and Daymond!

Quote of the Week:
"With every small town in Saskatchewan and across Canada, the rink is a lifeline of sporting events in the wintertime and summertime."
- Steve MacIntyre, whose hometown rink in Kindersley, Saskatchewan, burnt down in a January fire. The NHLPA Goals & Dreams fund contributed $30,000 worth of new goalie equipment and sleds for disabled players to help replace some of which was lost in the fire burned down the boyhood rink of MacIntyre, Derek Dorsett and Curtis Glencross.