Masterton Trophy Nominees
Awarded to player who displays perseverance, sportsmanship & dedication to the game of hockey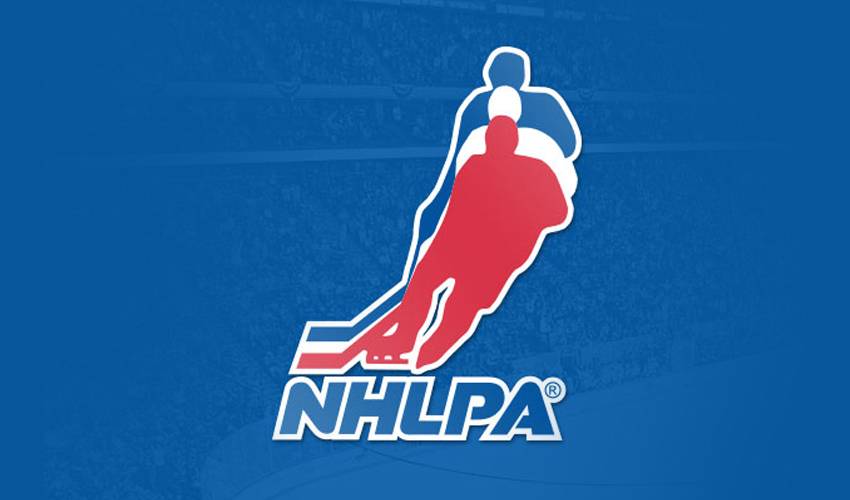 **Files from the Professional Hockey Writers Association
ATLANTIC DIVISION
Pittsburgh– Bill Guerin
Bill Guerin could have called it a career last summer after winning the Stanley Cup for a second time. However, the veteran winger had the itch for another NHL season, and the Penguins were thankful for his decision to return. Guerin, 39, played in over 70 games this season and topped 40 points, but it wasn't only his on-ice contributions that were felt. Credited with keeping players in the proper frame of mind upon joining the Penguins last season, Guerin continued to serve a veteran dressing-room presence for the defending champs. Late in the season, as the Penguins hit a post-Olympics funk, Guerin stood tall to answer the tough questions, drawing some attention from captain Sidney Crosby. Guerin has embraced Pittsburgh as a hockey community, involving his children in local youth programs. More than anything, Guerin has tried to teach the Penguins young stars – Crosby, Evgeni Malkin, Jordan Staal – that community responsibility is part of their roles as hockey players.
New Jersey- Patrik Elias
Patrik Elias became the Devils' all-time scoring leader last season after overcoming a severe case of Hepatitis-A that could have ended his hockey career in 2005. The Czech-born forward had to be hospitalized after being stricken with the illness while playing in Eastern Europe during the 2004-05 NHL lockout. Elias was limited to only 38 games in 2005-06, but led the Devils in scoring for the sixth time the following season. Elias was named a UNICEF Goodwill Ambassador in August of 2006, and traveled to Belize on behalf of the children's organization in the summer of '08, to fight diseases like the one that nearly ended his hockey career. After playing through groin problems during the 2008-09 season and playoffs, Elias underwent groin and hip surgery in June of 2009. He missed all of training camp and the first 13 games of the 2009-10 season. Then, on January 16, 2010 in Colorado, he suffered a concussion that sidelined him for another 10 games.
Philadelphia- Michael Leighton
By most definitions, Michael Leighton was an afterthought. He was the guy hidden in the shadows behind Cam Ward in Carolina and twice placed on waivers. For 10 years, he had bounced around the hockey circuit. From Windsor to Norfolk. To Chicago to Buffalo, where he was behind Marty Biron and Ryan Miller. To Rochester to Portland to Nashville to the Philadelphia Phantoms to the Flyers ever so briefly. To Albany and finally, to Carolina, where he played in just 29 games over a three-year stretch. He was a true hockey nomad. Until earlier this season when the Flyers, who were desperate for a goalie when Ray Emery suffered an abdominal tear and back-up Brian Boucher sliced up a finger in December, came calling. The club picked Leighton off re-entry waivers for $600,000 and suddenly, Michael Leighton was reborn as a Phildelphia Flyer . Needless to say, he made the most of his opportunity. Leighton saved the Flyers' season in 2009-10 with 16 wins, a 2.48 goals against average and .920 save percentage between mid-December and mid-March, before a high-ankle sprain knocked out of the lineup for the stretch run. Michael Leighton is the Philadelphia chapter's nomination for the Masterton as a guy who has shown extraordinary perseverance, sportsmanship and dedication to a sport where at virtually every turn, he was unwanted. Until now.
NY Rangers – Chris Drury
Chris Drury, the Rangers' nominee for the Masterton Trophy, has been the personification of sportsmanship and dedication throughout his 11-year NHL career. Drury, the 33-year-old captain of the Blueshirts, is a leader by example, a player whose work ethic, willingness to sacrifice his body and ability to play through pain--as he did last year by playing in the playoffs with a broken hand--are known throughout the league. A member of three Team USA Olympic teams and a two-time silver-medal winner, Drury is so well respected that Team USA GM Brian Burke explained his selection for the 2010 squad by simply stating: "Because he's Chris Drury".
NY Islanders - Jack Hillen
Hillen suffered a frightening injury when struck in the face by Alexander Ovechkin's slapshot during the Isles' 7-2 loss to the Washington Capitals on January 26, 2010 and was forced to undergo surgery to repair a broken jaw and damaged teeth. Hillen returned a mere four weeks later to the Islanders lineup and picked up where he left off before he was injured--serving as a vital component of the Islanders defense. Not only did Hillen display perseverance in his return, but he also has throughout his entire career. Despite being signed as an undrafted free agent and serving as the team's healthy scratch at the beginning of the season, Hillen has quickly ascended to one of the team's top defenseman.
NORTHEAST DIVISION
Buffalo– Ryan Miller
Ryan Miller's dedication to hockey extended from coast to coast when he achieved Olympic stardom. The goaltender was everywhere. He chatted nationally with "American Idol" host Ryan Seacrest while in Vancouver. After the Sabres played in New York, Miller stayed behind for a daylong media tour that included appearances on "The Today Show" and VH1 as well as interviews with the Wall Street Journal and Forbes Magazine, among others. "It's important for hockey," Miller said. "People are interested. We have a great sport. That's what gets them excited and gets them involved, and they want to watch and pay attention and play hockey. I think I have to do what I can." Miller's off-ice contributions also include the Steadfast Foundation, which he founded in 2006 and is dedicated to assisting people afflicted and affected by cancer, especially childhood forms of the disease.
Ottawa- Matt Carkner:
The Senators defenseman, a native of Winchester, Ontario, toiled eight years in the minors. The 6-foot-4 blueliner, a second-round selection (No. 50 overall) of the Montreal Canadiens in 1999 from the Peterborough Petes has taken the long road to get to the NHL. His career has included stops along the way in Cleveland, Scranton/Wilkes-Barre and two years with Ottawa's AHL affiliate in Binghamton. Not once did he give on his dream or decide to take his act to Europe to see if he could make more money.
Carkner, 29, arrived in camp trying to make the team as a winger. He was moved to the blueline in the club's first exhibition game against the Florida Panthers in Halifax and has been a mainstay there ever since. Not only has Carkner played a regular shift, he has emerged as one of the toughest players in the NHL. He is willing to take on anyone to stand up for his teammates or to swing some momentum Ottawa's way. Carkner is just a solid defenceman who doesn't make noticeable mistakes. His is a nice story. His family is from the area. He has a wife and some small children. The night he signed his contract he went looking for a new house, a place his family could call home. Carkner has made himself at home with the Senators.
Montreal- Jaroslav Halak
Jaroslav Halak was one of the last players selected in the 2003 draft (271st overall) and has patiently worked his way into the No. 1 job in Montreal. Through most of his career he has been in the shadow of Carey Price and he hasn't complained when he has been asked to play the backup role. He is hard working and the Slovakian Olympian has overcome a lack of size to become one of the top goaltenders in the NHL
Boston– Mark Recchi
At 42, Mark Recchi returned to the Bruins on a one-year deal and was nothing short of their hardest-working player right from the start of training camp. Despite being the team's oldest player, Recchi didn't miss a game and rarely took a practice off. His dressing room presence and undying hustle never wavered. Off the ice he never lacked his trademark smile and congenial manner. His contribution to the growth of his younger teammates was immeasurable. That's why this future Hall-of-Famer should be able to add the Masterton Trophy to his lengthy list of accomplishments.
Toronto– Jonas Gustavsson
Jonas Gustavsson faced daunting challenges in his first season in the National Hockey League, some before he'd arrived at training camp. He lost his mother to chronic lung disease just before signing with the Leafs, after his father died of a blood disorder four years earlier. Gustavsson became ill on the first day of camp, traced to a heart condition that required him to undergo a minor surgical procedure known as an ablation. Following this procedure, Jonas also dealt with a groin injury, an injury that can be difficult for goaltenders. On December 1, 2009, he was pulled on the road in a game against the Montreal Canadiens because of an increased heart rate, an issue that led to a second ablation. Gustavsson was also dealing with a new country, new language, new team and the different NHL rink size and rules. Through it all, he has shown improvement and the ability to be a top-level netminder in the NHL.
SOUTHEAST DIVISION
Washington – Jose Theodore
Jose Theodore had to deal with adversity on the ice at the end of last season, but that was forgotten when his infant son Chace passed away this summer from complications stemming from his premature birth. This season, Theodore not only regained his starting job, but also had his best season since winning the Hart and Vezina trophies in 2002. What's of greater importance is the way he has handled himself in the dressing room, with fans and the media, and with his new charity "Saves for Kids" which benefits the NICU unit of the hospital Chace spent his entire brief life in. This is why Theodore was an easy choice to be the Washington chapter's nominee for the Masterton Trophy in 2009-10
Atlanta– Jim Slater
Jim Slater is a heart and soul player for the Atlanta Thrashers. The native of Lapeer, Michigan battled back from two shoulder injuries last season and was a healthy scratch in 21 of Thrashers first 38 games but played his way into the lineup and immediately proved that he is a key piece in the Thrashers puzzle.
Carolina- Rod Brind'Amour
With the Hurricanes in 30th place in the NHL in January, Rod Brind'Amour agreed to give up the captaincy he had held since the fall of 2005, allowing the franchise to move forward with Eric Staal as captain. The past two seasons, coming off a severe knee injury, have been difficult for Brind'Amour, a two-time Selke Trophy winner who was a healthy scratch this season for the first time in his career, but his willingness to step aside helped the Hurricanes look to the future -- they went 18-8-2 (through Mar. 29) after the change in captains. "Obviously, if things were going the way we all planned this summer, we wouldn't be doing this, because we'd be going well," said Brind'Amour, whose leadership was essential to Carolina's Stanley Cup win in 2006. "But things are the way they are and our team is where it is.
TampaBay- Kurtis Foster
On March 19, 2008, the NHL career of defenseman Kurtis Foster was nearly shattered as he fell into the end boards at HP Pavilion in San Jose. Foster was chasing down an icing call when he got pushed from behind by San Jose's Torrey Mitchell, a play that left Foster laying on the ice in agonizing pain. For 12 minutes, Foster was attended to by Minnesota Wild medical personnel as his left leg was put into a splint before he was placed on a stretcher and taken to a local hospital. The next day Foster underwent surgery in which a rod was inserted into his left femur to help stabilize a badly broken bone.
At the time, Foster's thoughts were about whether or not he would ever play hockey again but after understanding exactly what kind of surgery he underwent, he later would admit that he realized he was lucky to even walk again.
Following the surgery and the subsequent rehabilitation, Foster hung on to his desire to return to the NHL. He worked closely with Minnesota medical personnel and trainers to bring strength and stability back to his leg. Nearly a year after his accident, Foster returned to practice. On Feb. 8, 2009, he was back in the game, starting a rehabilitation stint with the Houston Aeros in the American Hockey League, scoring one goal and six points in six games. Then on March 7, 2009, he returned to the NHL with the Wild, appearing in 10 games with Minnesota, scoring a goal and six points.
Foster arrived in Tampa Bay as an unrestricted free agent, hoping to revitalize his career and be an offensive force from the blue line. In 71 games this season, Foster set a career mark with 34 assists, fourteen more than his previous high, as well as a career-high 42 points, Foster has taken shifts at forward, doing whatever it took to remain on the ice and contribute in any way he could.
Florida- Bryan Allen
Allen had major knee surgery last season, costing him all but two games of the 2008-09 season. He has had four knee surgeries and the Panthers weren't sure what they were going to get out of him this season. But Allen jumped right into the fray and only missed a handful of games (mostly the second of a back-to-back early in the season). Bryan is without a doubt one of the leaders for the Panthers both on and off the ice, something that head coach Peter DeBoer is quick to point out.
CENTRAL DIVISION
Chicago - Brent Sopel
Following stops in Vancouver, Los Angeles and Long Island, Brent Sopel has worked his way into the role as fifth defenseman and a key penalty killer on one of the NHL's best defensive teams in Chicago. Sopel is fourth on the Hawks in blocked shots despite 63+00playing half the minutes of players like Duncan Keith, Brent Seabrook and Niklas Hjalmarsson. He routinely limps though games from the beating he takes blocking shots but is always ready to play the next night. Sopel appeared in 73 games for the Hawks in 2009-10 after missing most of last season with surgery on both elbows.
Nashville– Joel Ward
Forward Joel Ward's road to the NHL was about as long and winding as a player can get. He played four years in juniors, then went the unusual route of playing four years at Prince Edward Island University, where he earned a Sociology degree and was named his conference's most sportsmanlike player as a senior. Ward was never drafted and toiled almost entirely in the AHL for three seasons before getting his big break in Nashville last season. He's responded with a combined 30 goals over the past two years. Ward, an African-Canadian, is involved with several ``Hockey is for Everyone'' initiatives and wants to teach elementary school when he's done with hockey.
Detroit– Tomas Holmstrom
Tomas Holmstrom came to the Red Wings in 1996 as a 23-year-old who'd been drafted two years earlier, in the 10th round – 256 players had been selected before his name was called. Since then all he's done is persevere to become synonymous with being a net-front presence, reach 20 goals five times, including four out of the last five seasons.
At age 37, Holmstrom is still a first-line player – a mainstay with Pavel Datsyuk – because of his relentless pursuit of the puck. He's been a key part of the Wings' power play for over a decade. This season, he's topped 20 goals again and aggravated many an opposing goaltender, storming back after a 2008-09 season that saw him score just twice in his final 41 games of the regular season and playoffs as he was hobbled by knee, hernia and back injuries. Holmstrom – a four-time Stanley Cup champion - has, in short, demonstrated that 10th-round picks can be absolute gems by persevering through numerous injuries and showing just how much hard work can accomplish.
St. Louis– Erik Johnson
A couple of days before his second NHL season was set to begin, Johnson tore his ACL and MCL in a freak golf-cart accident. Johnson planted his left foot outside the cart, and then trying to apply the brake, he caught his right foot between the brake and the accelerator, jerking the cart. He missed the entire 2008-09 season recovering from surgery. The No. 1 overall pick from 2006 returned this season much stronger. He has surpassed his offensive numbers from his rookie season and, at age 22, leads the Blues' defensemen in goals and point--
Columbus - Jared Boll
Since he joined the NHL as rookie in 2007-08, Boll has more fighting majors (72) than any player in the NHL, so he may seem an odd choice for an award dealing with sportsmanship. But it is his commitment to team that puts him on the ballot.
Boll is neither an enforcer nor, really, an agitator. More than anything, Boll is willing to take one for a team that does not have an enforcer. One might say he takes one right and one left -- maybe more -- for the Blue Jackets on an almost nightly basis.
Boll was a fourth-round draft pick in 2005. At 6-1, 195 pounds, he often finds himself fighting up one, two or three weight classes, knowing he has little chance of winning the fight. Boll has fought Derek Boogaard, Cam Janssen, Brad Staubitz (twice) and Pierre-Luc Letourneau-Leblond this season, giving up inches and lots of pounds to each of them. In his last fight of the season, with Letourneau-Leblond, Boll suffered a season-ending injury to his left hand.
"Boller is fearless," Blue Jackets forward R.J. Umberger said. "He has a courage level that inspires the team a lot. It is not something the rest of us take for granted, that's for sure. He's in that middle area where he has to venture up to the heavyweights now and then, and it takes a lot of guts."
Jared is also one of the most active Blue Jackets in the community, one of the go-to guys for the Blue Jackets' public relations staff. He has helped raise lots of money for the Blue Jackets' foundation, which has raised nearly $3 million toward pediatric cancer, children's health and safety, education and development of youth and amateur hockey.
NORTHWEST DIVISION
Vancouver – Henrik Sedin
Henrik's nomination for the Masterton comes from his overall dedication to the game of hockey. The winner of the 2009-10 Art Ross Trophy, he is a leader in the Canucks dressing room as well. His hard work and dedication to his team and his overall game have helped him become a better player every year. Not only has Henrik excelled for the Canucks on the ice, but he has become a fervent supporter of initiatives that impact the city of Vancouver. That dedication to community was on full display this year when, in partnership with his twin brother Daniel, they donated an incredible $1.5 million to a local hospital. For his play on the ice, his leadership amongst his teammates and his dedication to the city of Vancouver, Henrik would be a worthy Masterton recipient.
Colorado- Matt Hendricks
Matt Hendricks' first full season in the NHL came in 2009-10, following a four-game cup of coffee during Colorado's horrendous 2008-09 season. If you want to talk perseverance and dedication to the sport, key elements of this award, Matt is a great example of that. A Minnesotan, he played a full four-season career at St. Cloud State and signed with Nashville in 2004. Matt then embarked on what seemed to be a classic journeyman's minor-league run, which even saw him suit up in the ECHL where he appeared in 54 games with the Florida Everblades during the 2004-05 season, as well as play in the AHL for teams such as Milwaukee, Lowell, Rochester, Hershey, Providence and Lake Erie .After some impressive dedication and a boat-load of hard work, Matt found himself in the mix in Colorado in '09-'10. This season, helped by the fact that new Colorado coach Joe Sacco had him at Lake Erie and liked what he saw, Hendricks finally stuck in the NHL. He has been an effective fourth-line winger for one of the league's most surprising teams, playing around nine minutes a game and contributing to the Avs spread-out offense. Teammates love him and he is a perfect example for all those players seemingly stuck in the AHL (or lower) who are hearing folks telling them that they will never fulfill their dream of making it to the NHL. Matt is an activate participant in numerous Avalanche charity programs, including Team Fit, which teaches kids about nutrition and fitness fundamentals, and he has hosted player clinics with local youth hockey associations. He is involved with helping elementary schools and underprivileged kids in his hometown of Blaine, Minn. He helped raise money for Johnsville Elementary School in Blaine. He and his wife, Kim, also adopted a family at Christmas.
Calgary- Craig Conroy
Craig Conroy has a love affair with the city of Calgary. It's where he's had his most successful offensive seasons. It's where he's become a key part of the Flames on and off the ice. It's where he became a true fan favorite. The city's love affair with Conroy hasn't subsided, either. When the veteran centre finally scored his first goal of the season, Dec. 30, he received a standing ovation at the Saddledome. It was a payback from the fans who have so often witnessed his outgoing personality and tenacious dedication to trying to help the team succeed. Conroy isn't just a fan favorite for his willingness to speak to everyone. He's a tireless contributor to the club's charitable initiatives and this season was named the club's humanitarian of the year for perseverance, determination and leadership on the ice, combined with community service.
Minnesota– Guillaume Latendresse
After floundering for three-plus seasons and succumbing to the pressure of being a hometown kid in Montreal, Guillaume Latendresse was traded to the Wild and became a revelation. In 55 games in Minnesota, he scored 25 goals and 37 points. Only two players in Wild history (Marian Gaborik and Brian Rolston) has scored more. Here's a guy who could have been full of attitude and self-pity. He could have come in here and been a fourth-liner, and no one would have thought twice. Instead, he makes himself invaluable by becoming exactly the kind of player his team needs – maybe the first power-winger in team history
Edmonton– Jason Strudwick
The 34-year-old has played 628 games and compiled 13 goals - one for every season in the NHL. Needless to say,when you average one goal a year, you better do a lot of other things well and that is precisely what Strudwick does both on and off the ice.
He plays defence when the team needs a defenceman, winger when it needs a winger, and sits in the press box without griping when the roster spot goes to someone younger.
He fights, blocks shots and does all the dirty work that is so important on any team. And on the worst team in the NHL, he's kept a positive attitude and been a positive influence on a team with a lot of young players, keeping the dressing room tolerable when things could have really gone sour. Jason wears an "A" on his jersey because of the reasons listed above, traits that have not gone unnoticed by his teammates or coaches.
PACIFIC DIVISION
San Jose- Jed Ortmeyer
Journeyman forward Jed Ortmeyer not only has to work hard each shift to ensure he has a place in the NHL, but he also battles a challenging health condition that requires daily attention. At some point each day, Ortmeyer must use a needle to inject a blood thinner directly into his stomach to combat a hereditary blood-clotting disorder that has threatened not only his hockey career but also his life. Talk about dedication to the game. The process is tricky and the timing must be precise. The blood thinner, Lovenox, needs to be in his system during the down time when he's not on the ice. And it needs to be out of his system when he plays or practices so that a hard check or a high stick does not cause fatal bleeding. Ortmeyer first experienced clotting problems in 2001 following knee surgery and has nearly walked away from the game twice, most recently in 2008 when he played for the Predators. "Corny as it is and clichéd as it is, I enjoy playing hockey, and they always say you never know when your last shift is going to be," Ortmeyer said. "I wanted to go out on my terms and not be forced out by some medical issues.
Phoenix- Vernon Fiddler
Vernon Fiddler has been the heart & soul of the Coyotes' 'grit team.' He's excellent on the penalty kill and continually sacrifices his body. That would be a huge contribution to this surprising team if he was a role player and limited to that. But he plays significant minutes and never lets up on a shift. He came to Phoenix basically unheralded from Nashville and made a huge impact from day one, acting as one of the many catalysts for leading the Coyotes to the Western Conference playoffs. It would be no stretch that to say after Ilya Bryzgalov, of the players who have been here all year, that he is the team's MVP. That's how much of an impact he has on the Coyotes on a daily basis.
Los Angeles– Brad Richardson
Foot injuries hampered this speedy center/left wing last season and limited him to only 31 game,. At his exit meeting with Coach Terry Murray last April, Murray recalled Richardson being adamant that he would rebound this season and earn more playing time--and that's exactly what has happened. Richardson has brought energy, enthusiasm and determination this season to a young team that is establishing its identity. He has been versatile and willing to fill any role as evidenced by his ability to play on all four lines and switch from left wing to center when asked. His upbeat attitude was important in getting the Kings through some rocky stretches after the Olympic break and into the Western Conference playoff picture.
Anaheim- Teemu Selanne
At 39 years of age, Anaheim Ducks winger Teemu Selanne is proving that he is still a very viable player in the National Hockey League as he finishes his 17th season. Selanne had 27 goals for the Ducks, ranked third on the team behind only Corey Perry and Bobby Ryan. The Finnish Flash accomplished this despite missing 17 games because of a broken bone in his left wrist and another nine due to a broken jaw. Despite those freak injuries, Selanne fought back to help lead Finland to a bronze medal in the Winter Olympics and later became the 18th player in NHL history to score 600 career goals. A previous Masterton winner, the effervescent Selanne continues to go about his trade with class and grace on and off the ice.
Dallas – Mike Modano
It's tough to say the first overall pick in 1988 has had to persevere, but Modano has done that throughout his career. He has bounced back quickly from injury, he has endured changes in coaches and general managers, had his leadership questioned and had the ``C'' stripped off of his sweater simply because management felt he wasn't vocal enough. Often described as classy and elegant, Modano has led in his own way. He has sold a state on hockey, he has answered the call for his country (playing 11 times for Team USA) and has been the ultimate sportsman. He answers all of the criteria provided to honor the man for whom the award is named, Bill Masterton.