Over $94K Raised for Haiti in Auction of Team Canada Olympic Jerseys
Sidney Crosby jersey raises $37,100 for World Vision?s Haiti earthquake relief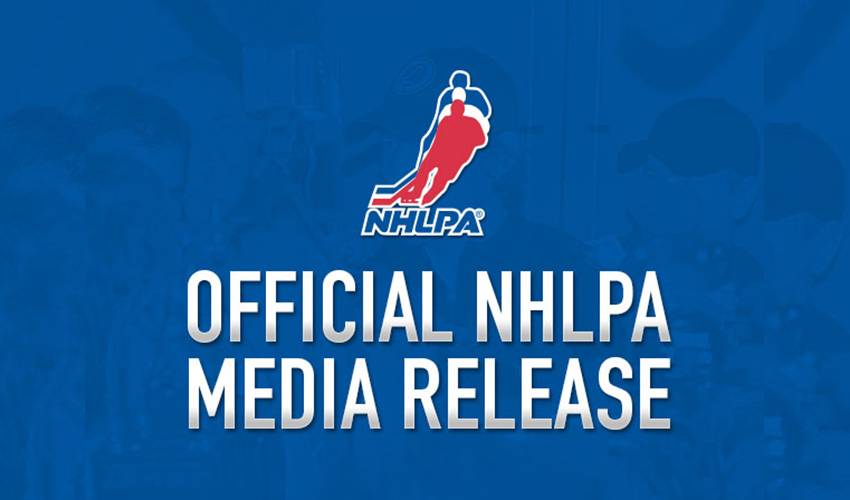 OVER $94,000 RAISED IN NHLPA AUCTION OF TEAM CANADA OLYMPIC JERSEYS; PROCEEDS TO BENEFIT ?HOCKEY FOR HAITI?
TORONTO, ON (May 25, 2010) — Hockey fans have raised $94,000 USD to help rebuild a children's hospital in Haiti through a National Hockey League Players' Association (NHLPA) online auction of Team Canada jerseys worn during the 2010 Olympics, as part of the "Hockey for Haiti" relief initiative.
The NHLPA's one-week sale of 23 Canadian jerseys – which were worn in Canada's February 23rd victory over Germany – for the "Hockey for Haiti" relief project ended May 18th, with Sidney Crosby's jersey topping the sales at $37,100 USD. Nineteen of the Team Canada jerseys raised over $2,000 USD each, including that of playoff scoring leader, Jonathan Toews, which raised $7,600 USD.
Today, hockey fans have one final chance to bid on Team USA jerseys, before the second phase of the auction begins a staggered closing at 7:00 p.m. ET. The Team USA jerseys include the jersey worn by USA goaltender Ryan Miller in his first career Olympic victory, as well as jerseys worn by Patrick Kane, Zach Parise and the entire USA roster.
In the coming weeks, many international jerseys are up for auction. The Team Finland phase starts later on this evening, which will include a jersey worn by Olympic men's hockey all-time scoring leader, Teemu Selanne.
In total, the auction includes 140 hockey jerseys worn by NHL players from 12 different countries. All proceeds from the NHLPA's auction of Olympic jerseys will go to "Hockey for Haiti", a joint initiative between Georges Laraque, the NHLPA and World Vision Canada.
Hockey fans looking to bid on a jersey, should visit www.ebay.ca/nhlpa or www.nhlpa.com/auctions.
QUOTES
"It's amazing to see Canada's passion for hockey channelled into rebuilding a children's hospital in Haiti. Way to go, Team Canada fans."—Dave Toycen, President & CEO, World Vision Canada
"The NHLPA is thrilled with the level of support that hockey fans showed in the Team Canada phase of our Olympic jersey auction. We look forward to continuing the momentum and raising more funds for Hockey for Haiti in the coming weeks." – Devin Smith, Chairman, NHLPA Goals & Dreams
BACKGROUND
"HOCKEY FOR HAITI"
"Hockey for Haiti" is a joint initiative between NHL veteran Georges Laraque, the National Hockey League Players' Association (NHLPA) and World Vision Canada. Hockey for Haiti directly supports the rebuilding of Grace Children's Hospital in Port-au-Prince. Badly damaged in the earthquake, Grace Children's is known as Haiti's leading pediatric hospital for the treatment of children with tuberculosis and other respiratory diseases.

Remaining Schedule of Auction Phases:
May 18th (closes May 25th, starting at 7:00 p.m. ET) – Team USA
May 25th – Team Finland, including jersey worn by Teemu Selanne in Feb. 17 game when he tied Olympic scoring record
June 1st – Team Slovakia, including Jaroslav Halak; and Team Sweden, including Nicklas Lidstrom, Henrik Sedin
June 8th – Team Russia, including Alexander Ovechkin, also the only game the "White" Russian jerseys were worn; and Team Czech Republic, including Tomas Vokoun
June 15th – Team Switzerland, including Mark Streit; Team Belarus, including Ruslan Salei; Team Norway; Team Germany, including Christian Ehrhoff; Team Latvia, including Oskars Bartulis
*Each auction will last for seven days